SV REPORT[Monthly SOVAC] SOUL: Save the Children (6)
[Monthly SOVAC] SOUL: Save the Children (6)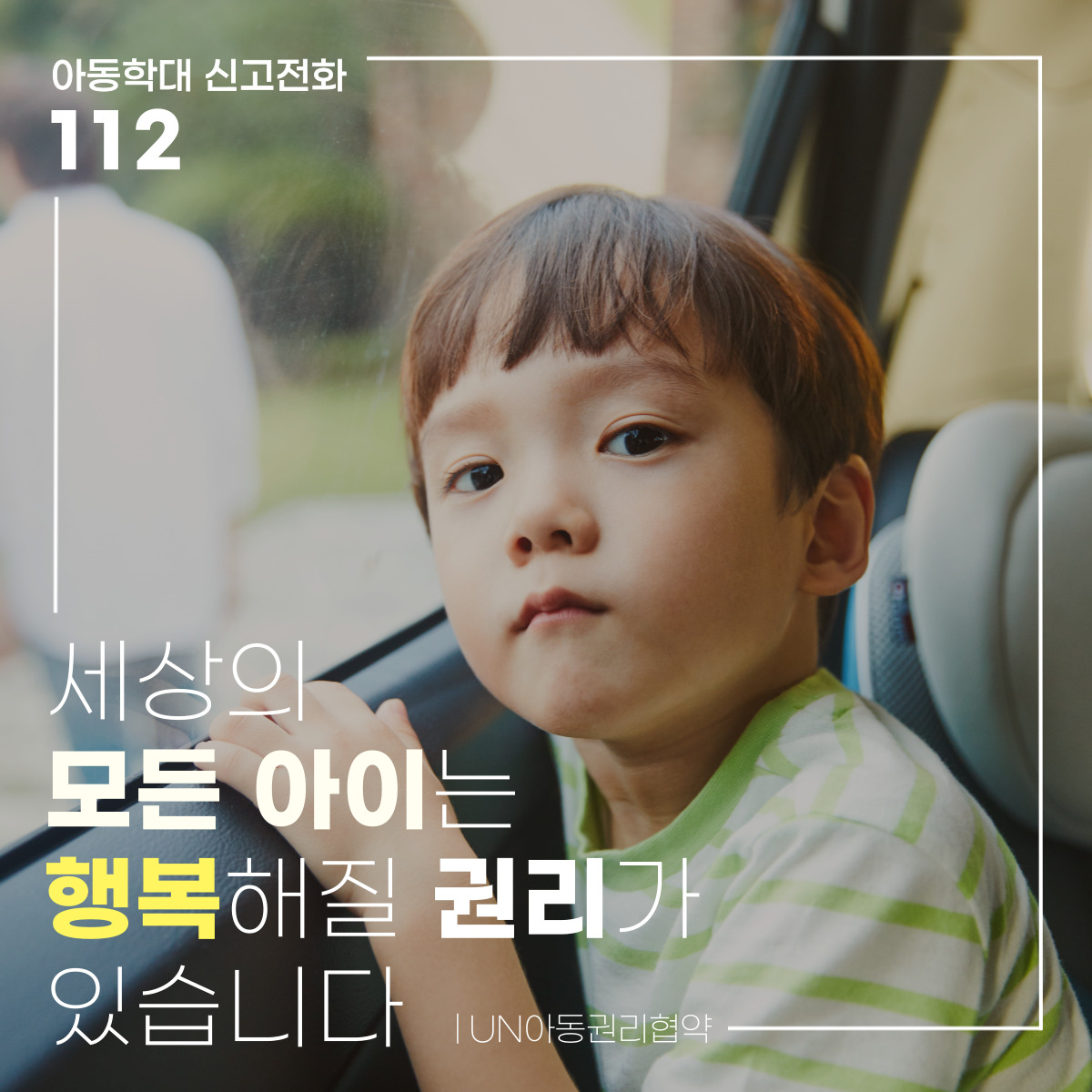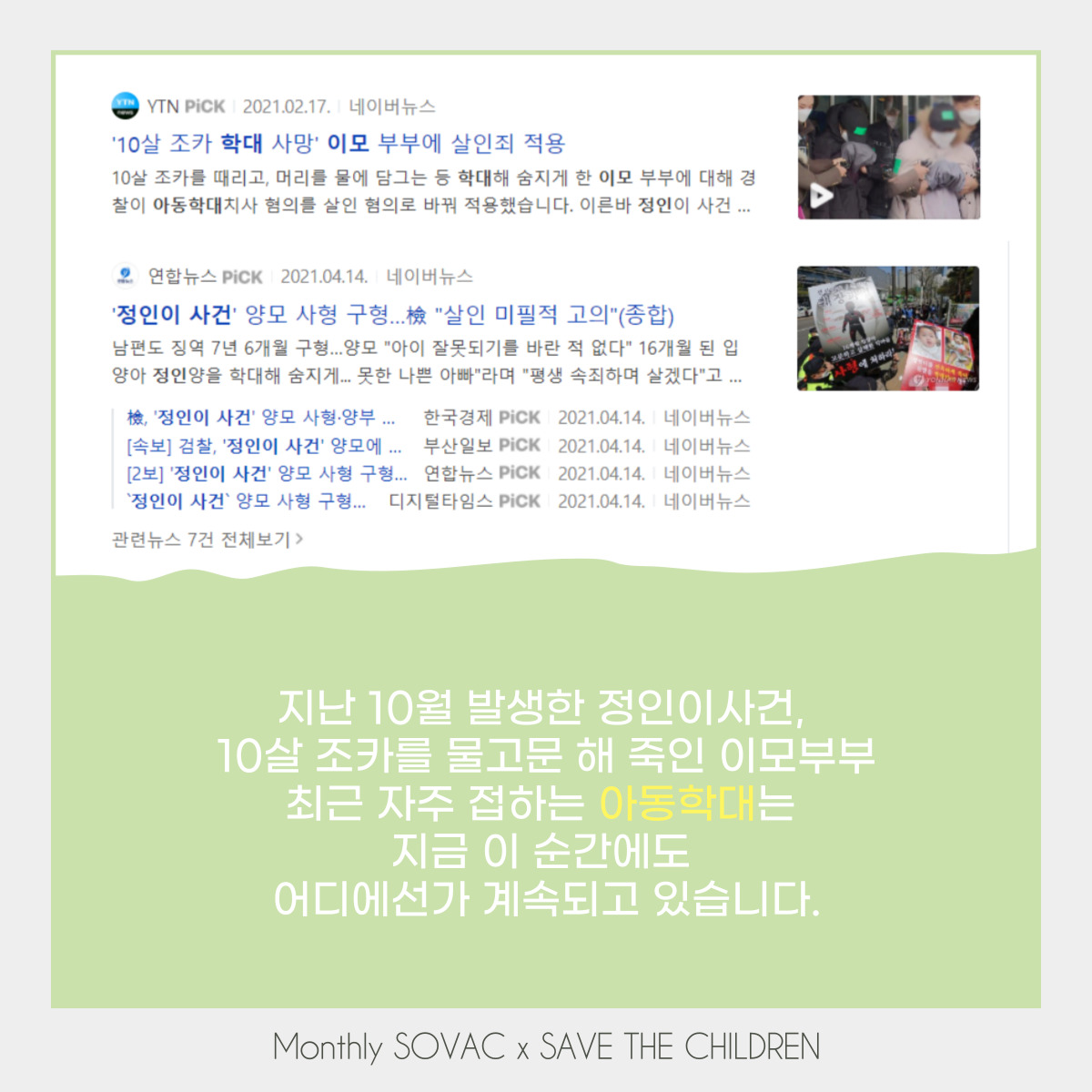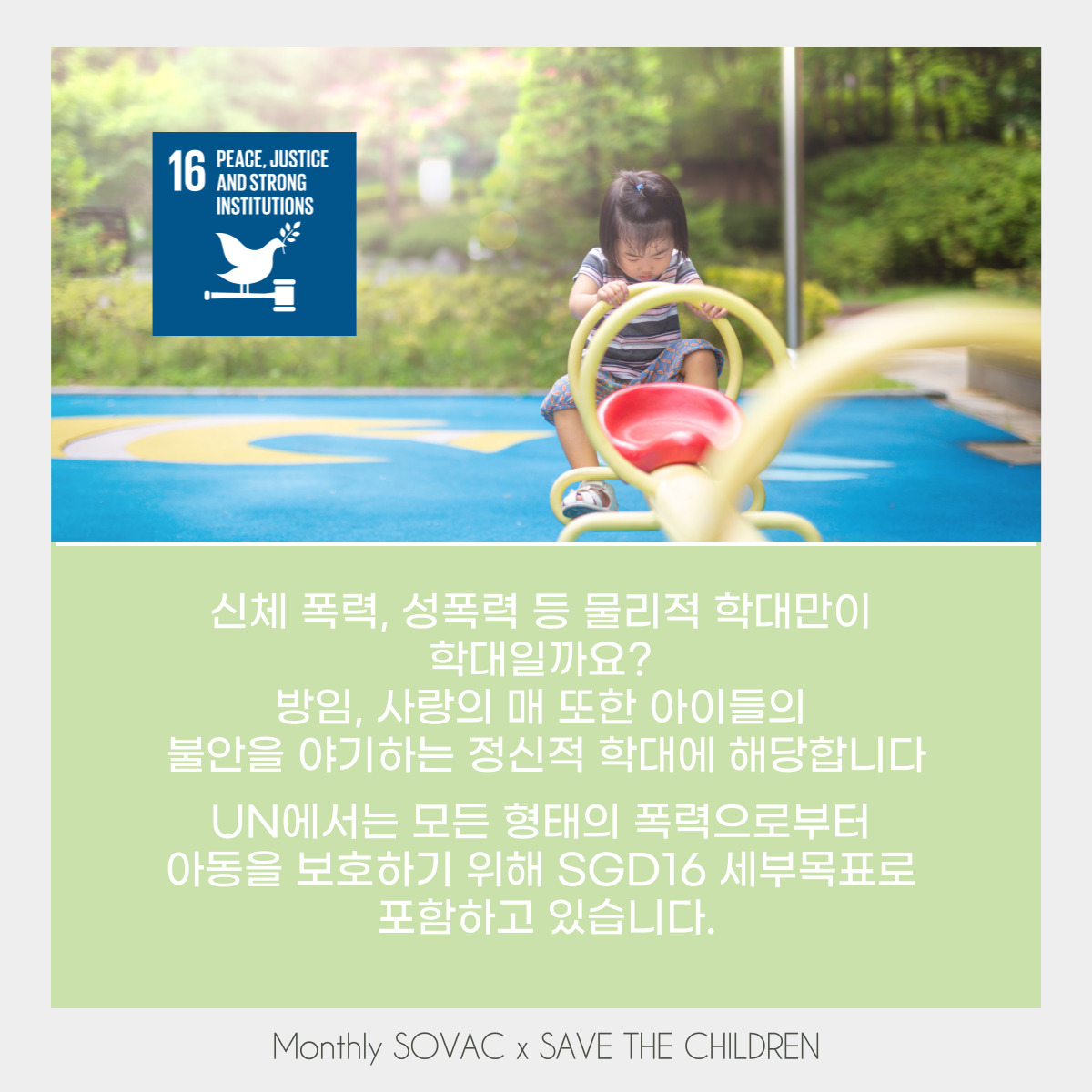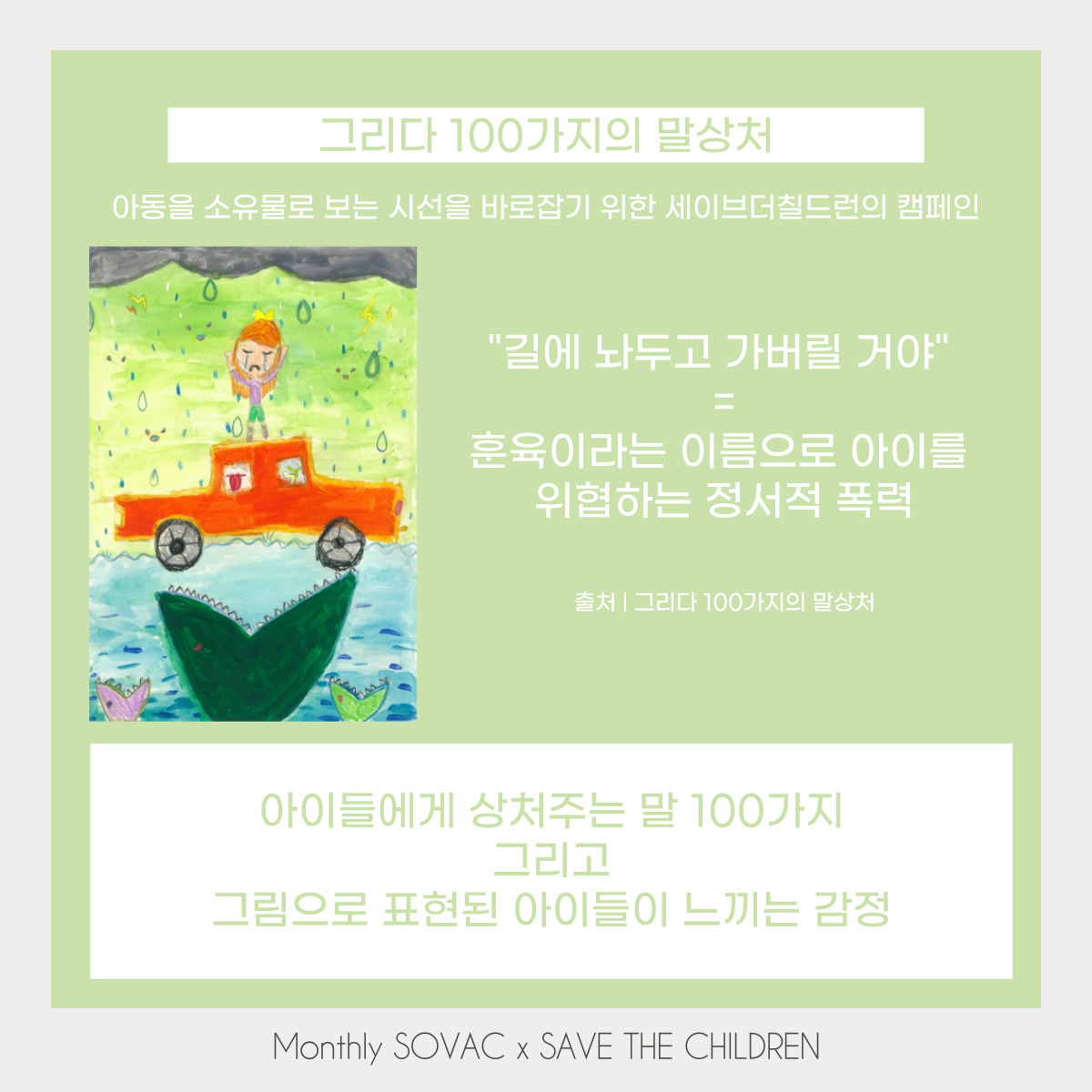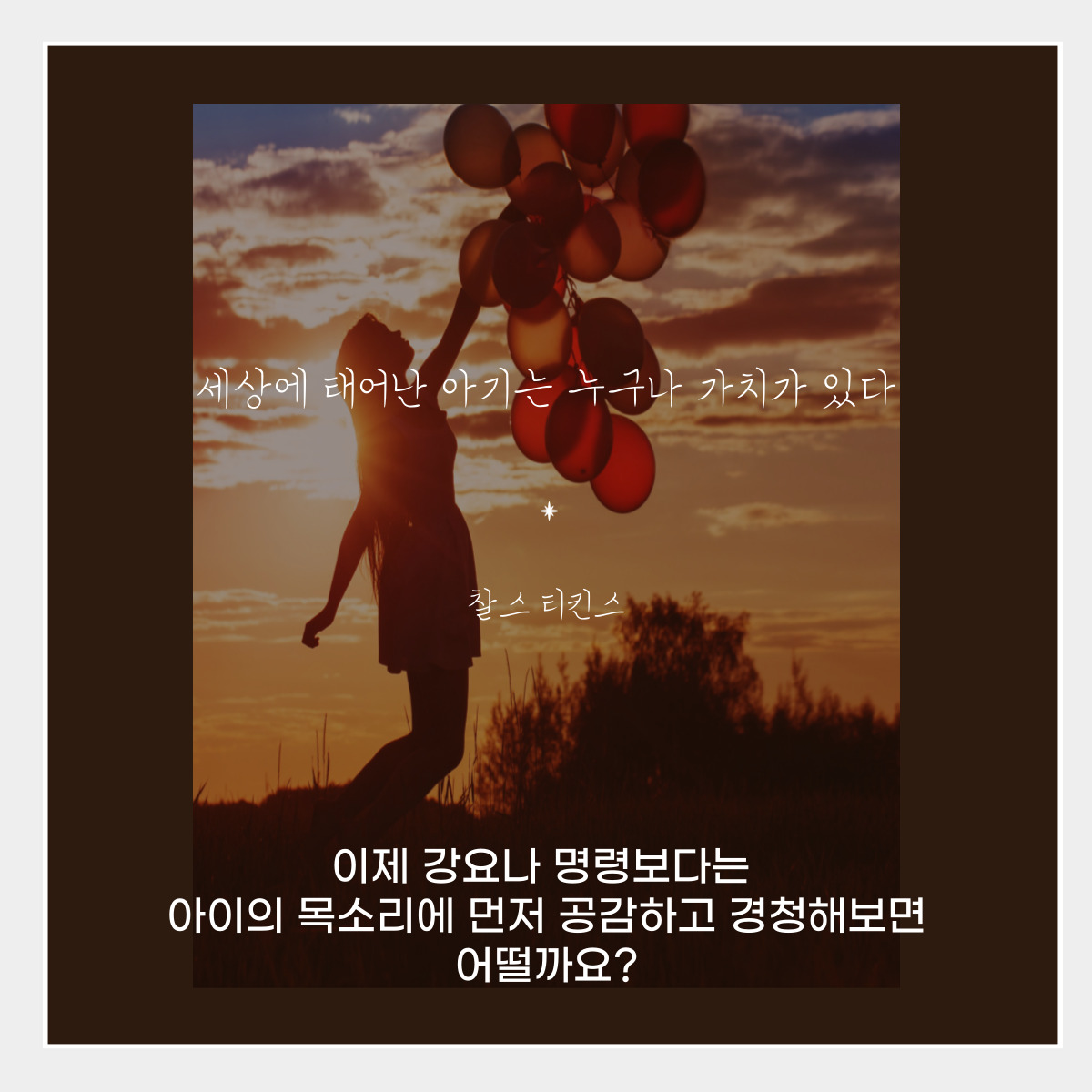 #세이브더칠드런
UN아동권리협약
모든 아이는 행복해질 권리가 있습니다.
최근 아동학대 사건이 기사에 자주 오르내리며 많은 사람들이 관심을 가지고 있습니다.
코로나19 발생 후 집에 있는 시간이 많아지며 아동학대 신고건수는 3배나 증가하였습니다.
우리의 관심이 아이들의 마음 속 상처가 더욱 깊어지지 않도록 이끌어줄 것입니다.
아이가 부모의 소유물이 아닌 하나의 인격체로 존중 받기를 바랍니다.
Recently, child abuse cases have been frequently mentioned in articles, and many people are interested.
After the Covid-19 outbreak, the number of child abuse reports has tripled as more time has been spent at home.
Our interest will lead to children's wounds not getting deeper.
I want my child to be respected as a person, not a parent's property.