SV REPORTWaste Plastic Properly; Simple Action that Saves the Earth
Waste Plastic Properly; Simple Action that Saves the Earth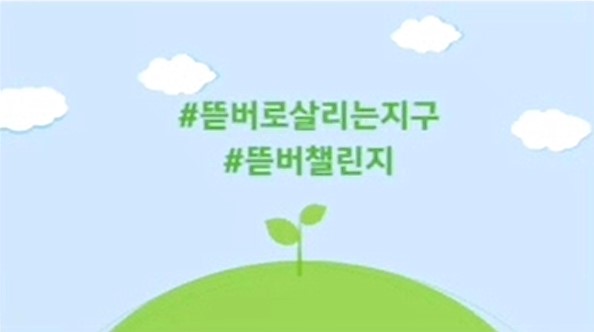 - Introduction
Good evening! This is team Sinchon 6, 너울(Neoul). :) Today, We are going to introduce the '뜯버[Tteut-beo]' Challenge, the Monthly social Mission of this month.
- Introduction of Monthly Social Mission
As Public Diplomacy, our team is making short but meaningful content to share valuable ideas with people. This month's topic '뜯버' is an acronym of '뜯어서 버리기', which means to waste plastic bottles with removing labels. To ensure smooth plastic recycling, we should rinse the plastic well, and separate the vinyl label with the plastic bottle. Also, to minimize the volume of plastic, we have to crush the bottle and close the lid before we trash it.
- Introduction of Video
Our video focused on the last step of '뜯버': "to crush the bottle and trash it properly". If you really want to practice '뜯버', you cannot help frowning when you see a 'not crashed' plastic bottle in the trashcan! Only if you do '뜯버' perfectly until the end, you'll be able to save the earth!🌏
- Public Diplomacy Statement
With very simple actions before we throw away plastic, we all can become "Change Makers" who take the lead in protecting the Earth. The frowning face before throwing away plastic is picking up the problematic consciousness that we should all be more interested in the environment, by extension, we need to feel "uncomfortable" with the trash that has not been thrown away properly.
Our content is linked to SDGs 13: Climate Actions. We showed people how to solve the problem of plastic waste, the main culprit behind climate change and environmental pollution. This can be seen as an act of environmentally good influence on people through social media.
- Closing
We want to say;
"As much as reducing the use of plastic, it is very important to throw plastic away properly."
Thank you for watching our video, and...
🍀Please Remember '뜯버': Wash it, Detach it, Crush it, and Waste it🍀
- TikTok Link🔗
https://www.tiktok.com/@sayul.esg/video/6928660380029963522?lang=ko-KR&is_copy_url=0&is_from_webapp=v1&sender_device=pc&sender_web_id=6929082739582322178