SV REPORTThrow the Vinyl Cover Away Before Recycling!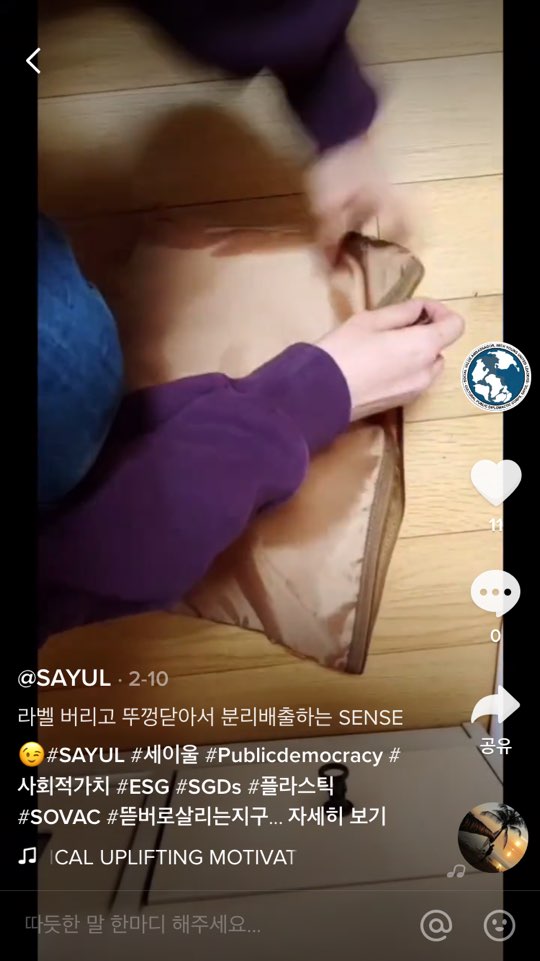 Throw the Vinyl Cover Away Before Recycling!
Hello everyone of Sayul! This time, we will introduce you a method of saving the environment.
It is called '뜯버' in Korean, which means throwing the vinyl cover away before recycling the plastic bottle. It is and abbreviation of '뜯어서 버리다', which means tearing off and then throwing it away.
It is very easy, but many people do not do this. Also, many people are not aware of the fact that the cover and the bottle should be thrown away separately.
When people do not participate, it is harmful to the environment.
Therefore, we made this video to show everyone how easy it is, and to encourage participation.
https://vt.tiktok.com/ZSJJjFWNu