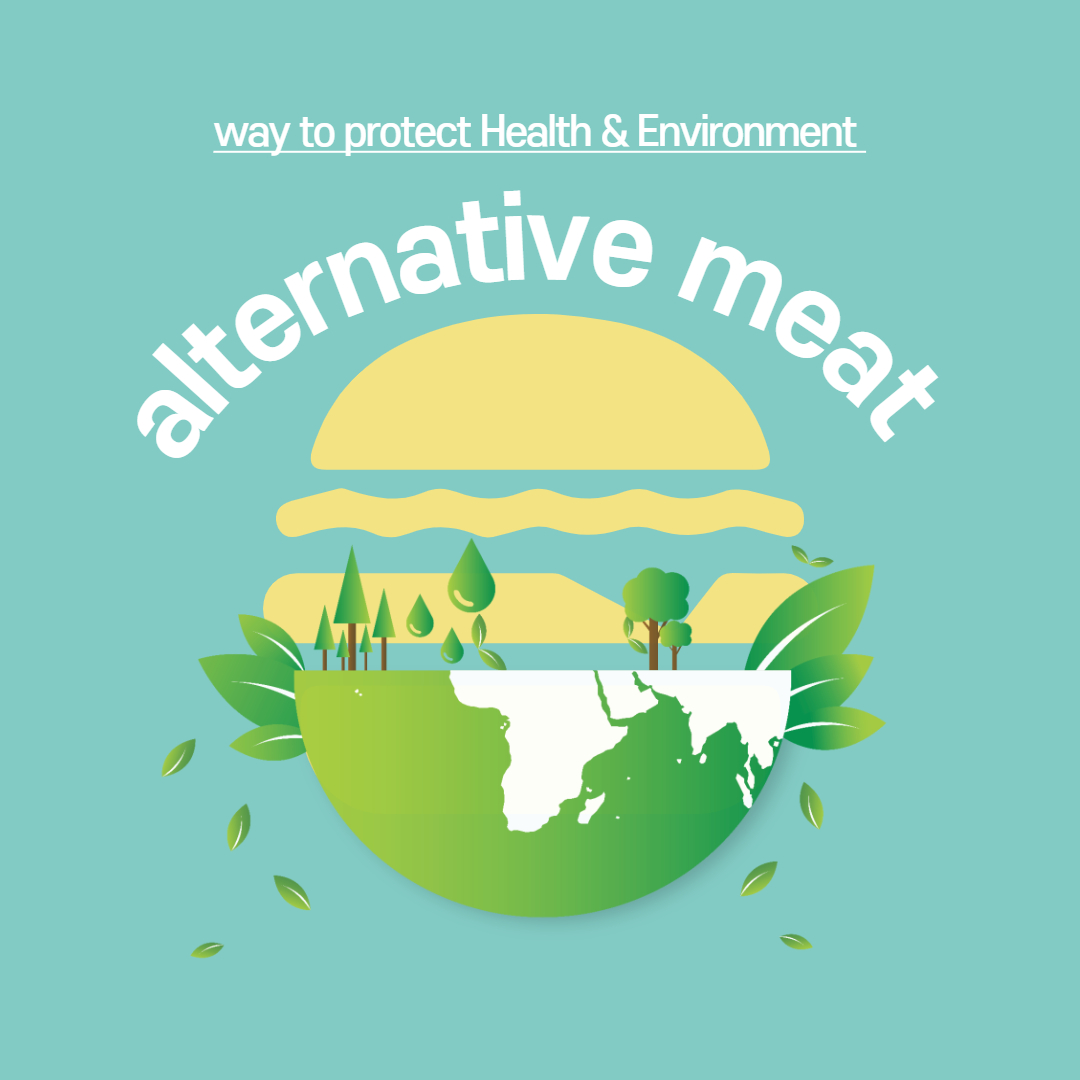 Hi everyone! It's team Anam team3_Link.
Today, we would like to introduce the social value of alternative meats by making a Video about a social enterprise, Devotionfoods.
Do you know that cutting down on meat consumption is one of the best things we can do as individuals for the environment?
The land used for feeding crops for livestock accounts for more than 45 percent of the Earth's surface, and greenhouse gases generated by the livestock industry make up the world's largest population. It's more than all the greenhouse gases emitted by cars, trucks, buses, and airplanes on the planet.
The "Devotionfoods" tries to solve these social problems by developing a variety of products so that consumers can choose for the environment.
This video aims to inform environmental problems caused by meat consumption and the facts that we can get healthier and safer food through plant-based meat.
People who watch this short video can know that alternative meat consumption reduces not only air pollution and CO2 emissions but also Water consumption.In addition, you can get to know that it is good for your health because it has less cholesterol and trans fat.
this video is related to UN SDGs Goal 15-Life on land , which means protecting, restoring and promoting sustainable use of terrestrial ecosystems, sustainably manage forests, combat desertification
Thank you for watching our video. We hope that this video can make a new change for our Earth and our health

https://www.tiktok.com/@sayul.esg/video/6940918261768817922?lang=ko-KR&is_copy_url=0&is_from_webapp=v3&sender_device=pc&sender_web_id=6941675092205192705