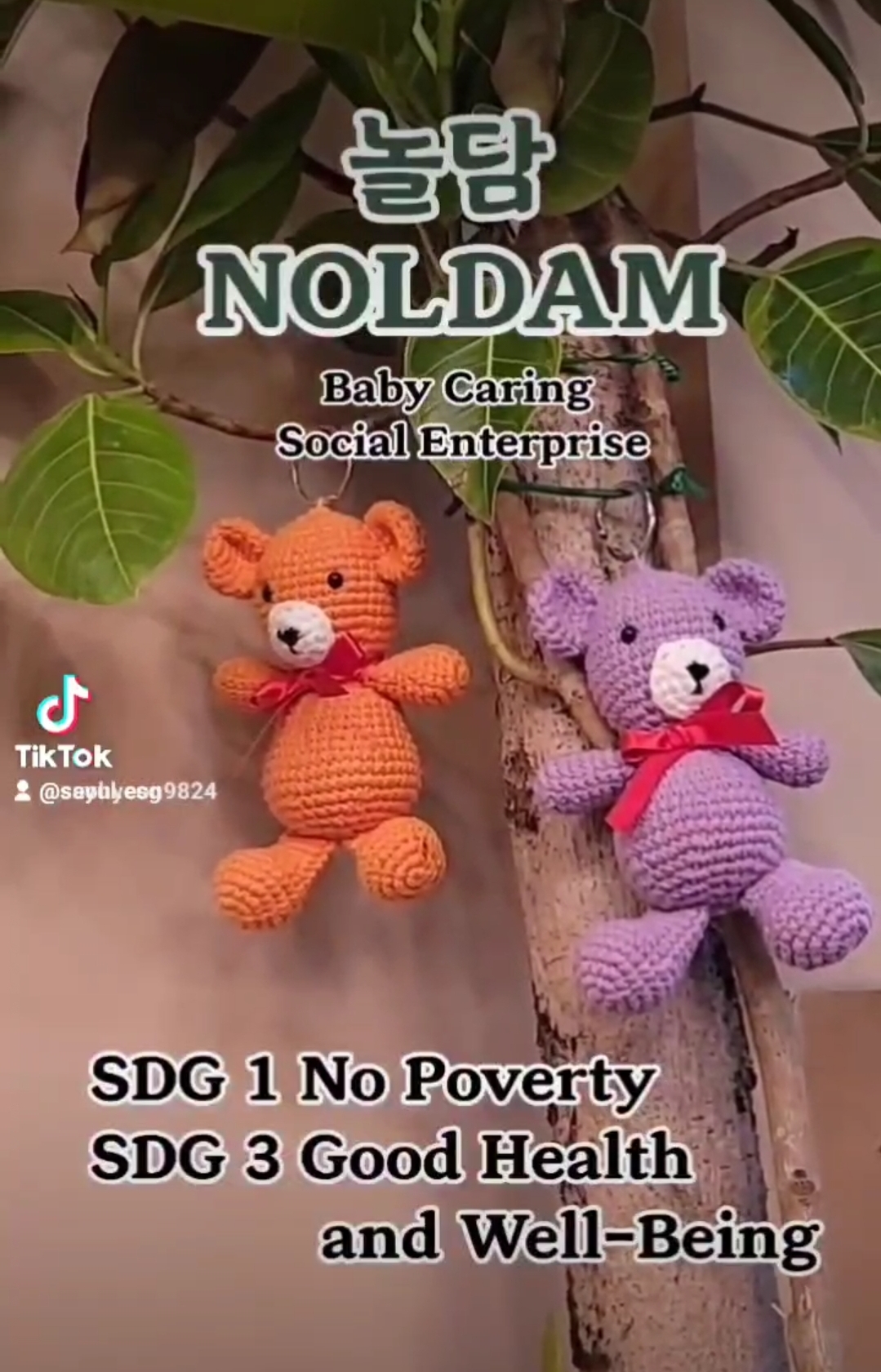 Hello! This is Gwanak team 5 Nuribom!
We would like to introduce our video on the Social Enterprise Noldam (놀담).
Our Monthly Social Mission is about 'Noldam' which is a social enterprise that provides care for children whose parents are unable to spend much time with them. Due to the COVID-19 situation many children are not able to attend schools and are spending more time at home. However, many parents have to go to work or simply have things to do that make it difficult for them to take care of the children all the time. The social enterprise 'Noldam' helps these parents by providing care services for children.
From February 2020, Noldam has been providing its own 'Emergency Care' free of charge to about 250 households that need the most care for 200 hours a month.
We focused on SDG 1 No Poverty because Noldam is providing free emergency care for people who are experiencing difficult times. We also focused on SDG 3 Good Health and Well-Being as this child-care service is striving to enhance the quality of life of the children, parents, family, and the community as a whole.
You can watch the Video on TikTok