<Devotion Food: The Future of Meat>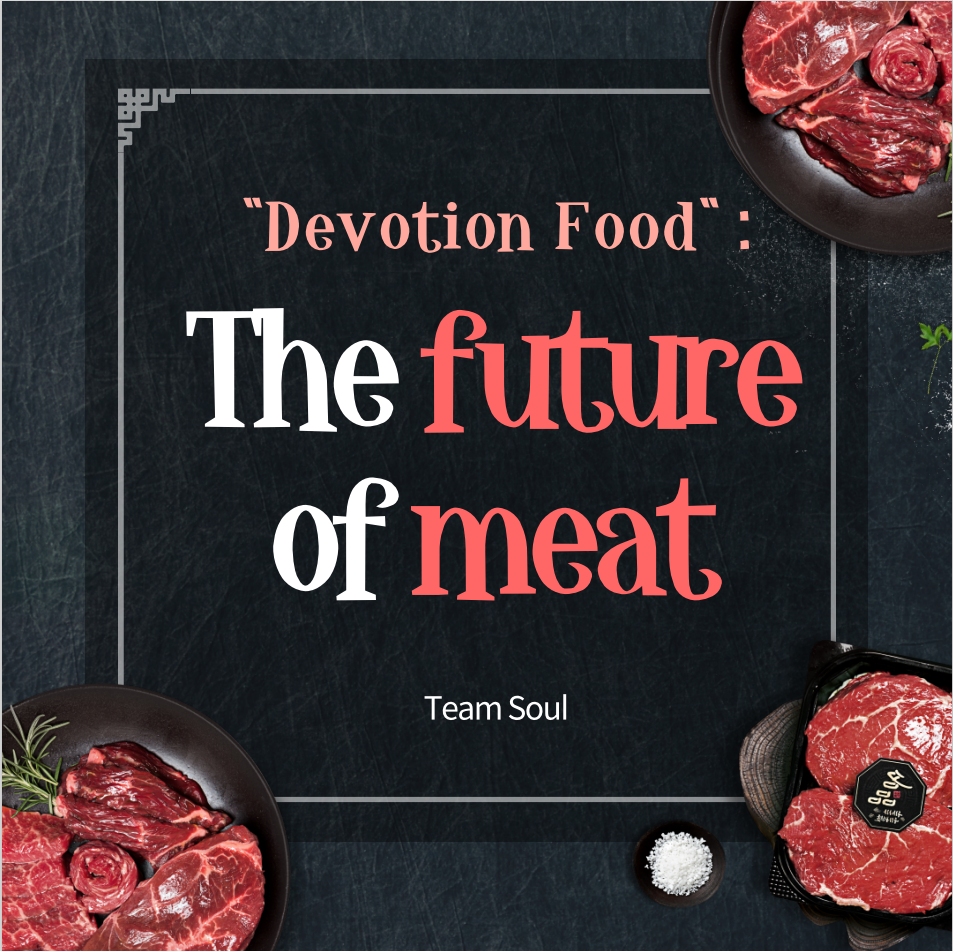 Hello everybody! This is Team Gwanak 3 SOUL.
We want to introduce to you about Devotion Food, a company that makes alternative meat. The Worlds meat consumption is getting larger and larger. According to experts, by 2050, we will need 5 Earths to meet the demand for meat. The problem is that producing meat greatly pollutes the environment. The Livestock industry creates greenhouse gasses that are harmful and hard to eliminate.
We created a video that explains how the livestock industry and producing meat harms the environment, and how we can replace the original meat with Devotion Food (Alternative Meat). Also, it explains the characteristics and goals of Devotion Food. People who watch the video will be informed about the beneficialness of Devotion Food
Devotion Food is related to UN SDG #13 (Climate Action) and #15 (Life on Land) as it aims to protect the environment from greenhouse gasses, deforestation, desertification, and tries to promote the sustainable use of terrestrial ecosystems.
Thank you for watching our video about 'Devotion Food', and please keep your eyes on upcoming videos that would serve social values!
Tiktok Link:
https://www.tiktok.com/@sayul.esg/video/6942797728376245506?lang=ko-KR&is_copy_url=1&is_from_webapp=v2