SV REPORT🥩Devotion Food: Which choice would you like to make for the Earth🌏?
🥩Devotion Food: Which choice would you like to make for the Earth🌏?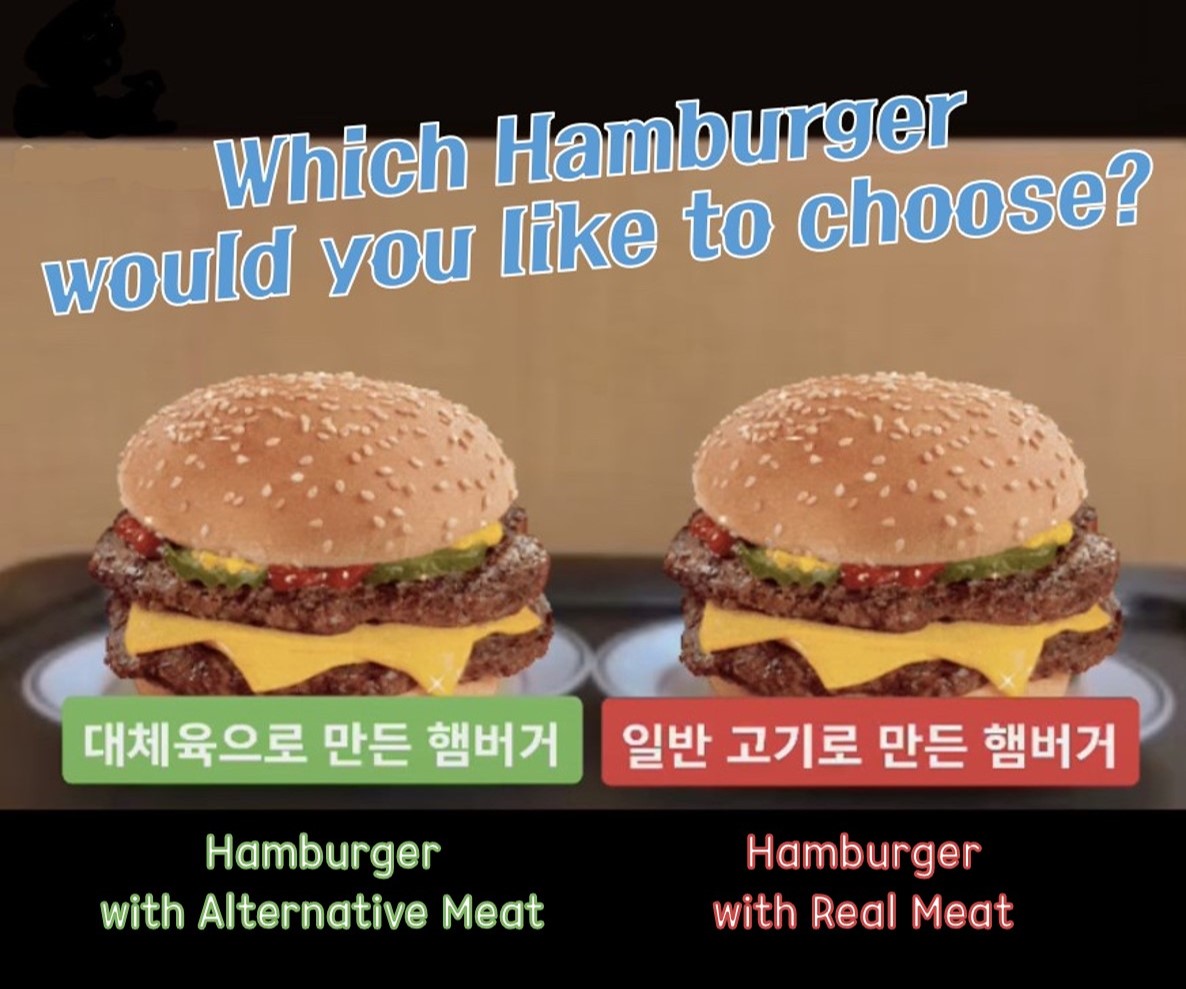 - Introduction
Hello, we're Shinchon Team 6, Neoul. :) Today, we would like to introduce "Devotion Food🥩".
- Introduction of Monthly Social Mission
As a public diplomacy, our team made short but meaningful content to share precious ideas with people. This month's theme is a social enterprise, 'Devotion Food🥩'. Devotion Food is working to reduce actual meat consumption through alternative meat production. We would like to let people know the social values of Devotion Food by a short video.
- Introduction of Video
Our video consists of a dilemma between a real meat hamburger and an alternative meat burger. Through the environmental destruction when choosing real meat, and the peaceful nature and cute quokka when choosing alternative meat, it tells that we should consume alternative meat and practice a healthy and eco-friendly life.
- Public Diplomacy Statement
We believe that people will be interested in alternative meat and ultimately realize the social value of preserving the environment by introducing the business of Devotion Food. Many of the meats we eat in our daily life can be turned into alternative meat. For the taste and shape are the same, there is no reason not to choose alternative meat!
Our content is linked to SDGs 15: Life on Land. Meat consumption has a variety of problems, including deforestation, livestock waste problems, carbon dioxide growth, and animal rights destruction, etc. Alternative meat can solve these meat consumption problems perfectly. We can get the well-being of nature and the ecosystem by choosing alternative meat.
- Closing
Just changing the ingredients of meat is enough to save the Earth!
Let's practice the social value of 'Devotion Food🥩' together!
🔗Clink Here and Watch our Content🔗
Thank you for watching our video.
🍀🍽Let's make an eco-friendly table with 'Devotion Food🥩'.🍽🍀