SV REPORTEarth saved by Take off and Throw away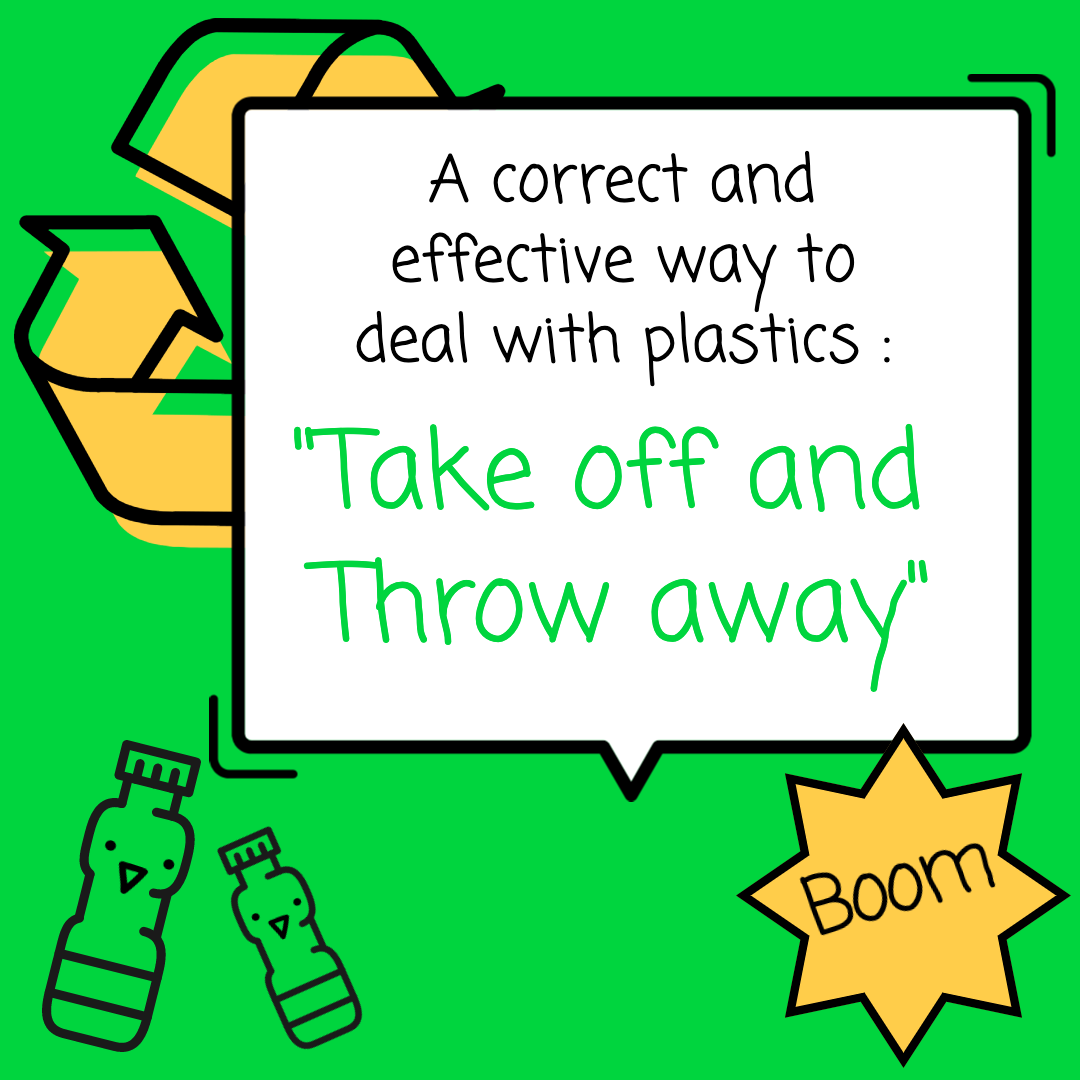 Hello, we are team Gwanak 1 , 너나들이 (Neonadeuri).
The topic we are going to introduce this month is 'Take off and Throw away', '뜯버 (Tteutbeo)'.
'뜯버 (Tteutbeo)' means 'removing the plastic vinyl and label of a plastic bottle cleanly and then crush it.'
Our video reflects the efficiency of crushing the pet bottle and throwing it away among the four stages of the 'Take off and Throw away'.
UN SDG No. 12 Responsible Consumption And Production refers that as of 2015, only 9% of single use plastic waste had been recycled.
Waste overflow due to inefficient use of space can also cause soil contamination as described by UN SDG 15 Life On Land.
Therefore, it is important to dispose of plastic properly to prevent soil contamination and to have recycling work functionally.
Try to separate the plastic vinyl from the plastic bottle and crush it and throw it away.
https://vt.tiktok.com/ZSJJYjX4N/