새 카테고리COP26대응, 대표적 산업/기업성과사례_Asia_India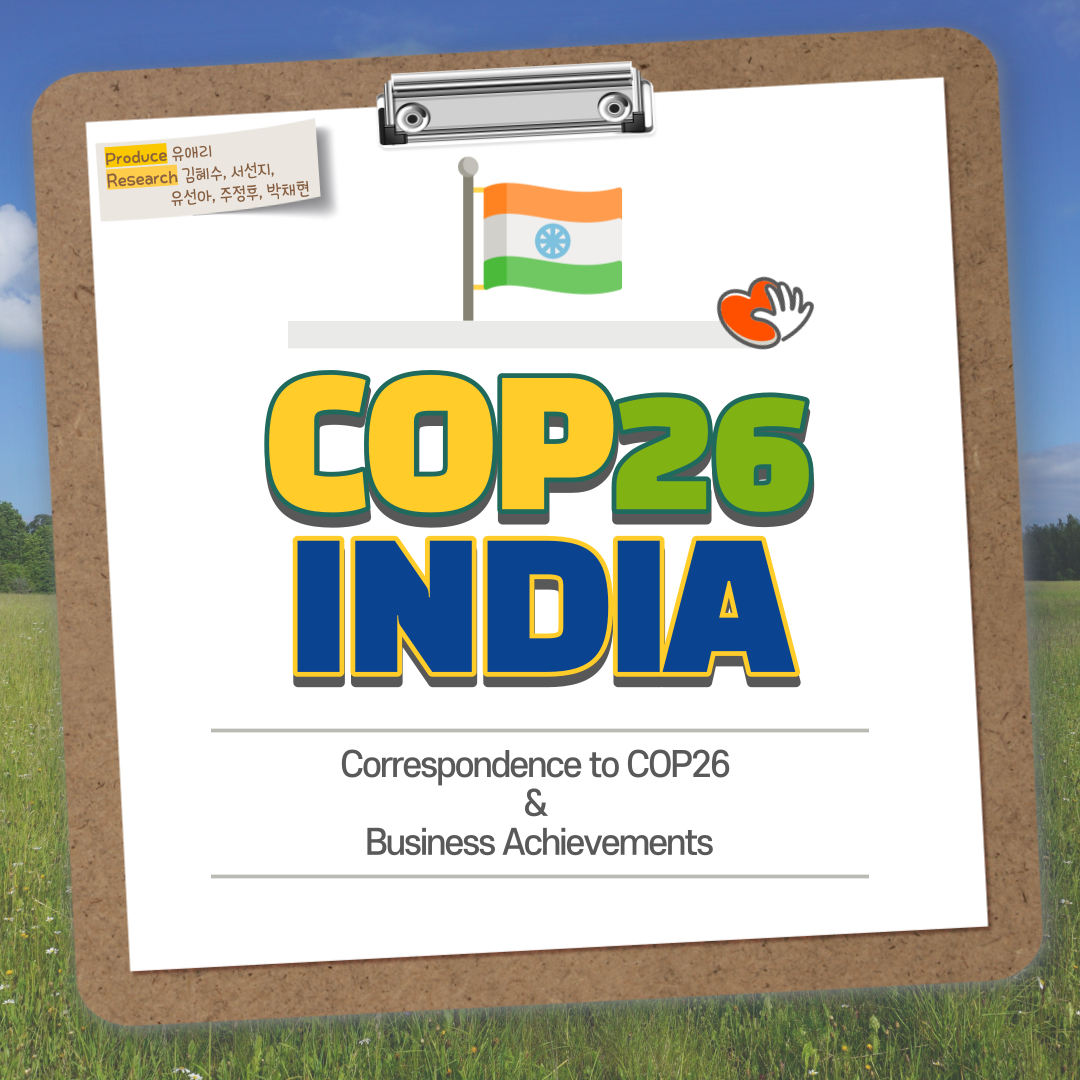 Hi everyone :-)
we are India team of SAYUL KOREA CLUB!
we going to talk about 'Correspondence to COP 26 & Business Achievements'
At the COP 26 summit, prime minister of India, Narendra Modi said he would make India a "net-zero country" with zero carbon emissions by 2070.
<Correspondence>
1. Indian agriculture is suffering greatly from climate change and is a major cause of greenhouse gas emissions. So, India is bringing many changes in the agricultural sector.
-Crop Diversification / Natural Farming / Irrigation System
2. After COP26 summit, India is also realizing various environmental policies.
-Renewable Energy / Transportation
<Business>
1. Various companies in India are making efforts for sustainable development and carbon emissions reduction.
-Reliance Industries Limited(This is to accelerate the new renewable energy business, and RIL aims to achieve carbon zero by 2035)/ JSW Steel Ltd( JSW Steel has officially declared that it will reduce 1.95 tons of carbon emissions per ton of steel production by fiscal year 2030)
2. MTAR Technologies is contributing to targeting the hydrogen market by supplying huge amount of hydrogen fuel cell parts to Bloom Energy in the US. Hydrogen is emerging as a major energy source as major countries around the world move toward carbon meutral.
----------------------------------------------
We hope it continues in the future!! ♥