새 카테고리SDGs 달성을 위해 활용가능한 문화적 요소_Europe_프랑스팀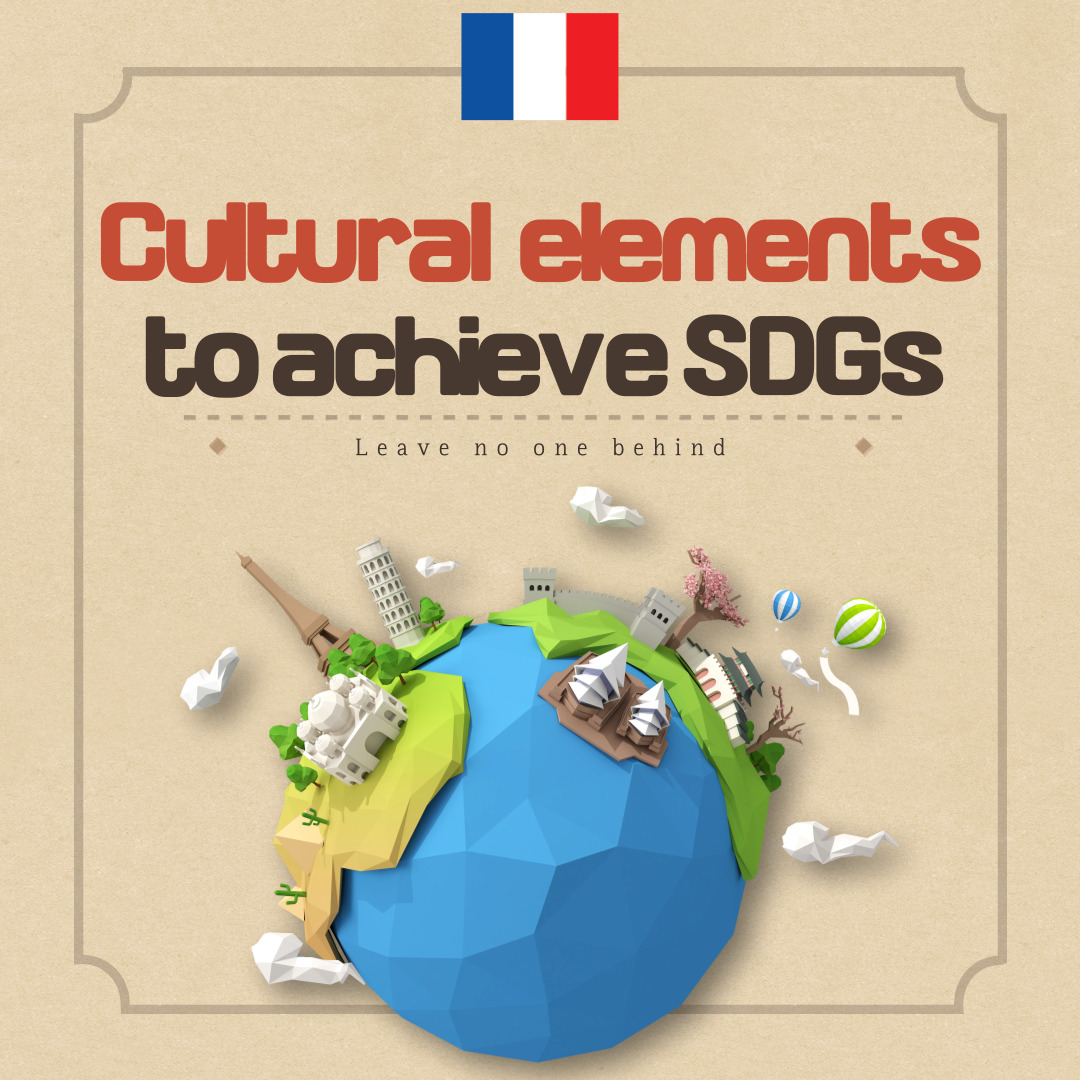 Hello, we are France team.
This April, we're going to look at the cultural elements of France to achieve SDGs!
France has a high SDG index, ranked 8th out of 165 countries.
France strives to achieve sustainable development in education, tourism, gender equality, fashion and health, and urban improvement.
France established Alliances Françaises, a French-language educational institution, around the world, showing its strength in the powerful language and culture of architecture, art, and music used by many people around the world.
In addition, through Galileo Global Education, Europe's largest higher education institution, 55 universities in 13 countries form a network and introduce ESG strategy, climate change, and sustainability in the curriculum.
At the same time, France has a four-day week for elementary schools, designating Wednesday as a day of the week not to go to school, and operating local education projects in conjunction with the central government.
In 2020, the French Tourism Organization promoted a #This summer I travel to France(#CetÉtéJe VisiteLaFrance), encouraging domestic markets to spend summer vacation in their own country, and conducted eco-friendly tourism. In addition, France provided future tourism that combines advanced technologies such as augmented reality experience with travel, and collaborated with various start-up companies to provide new travel services.
In the field of gender equality, France took the lead in legalizing same-sex marriage in 2013, ranking eighth among 189 countries in the GII released by the United Nations Development Program.
France is also leading the fashion industry in implementing its sustainable development goals.
France also passed a climate restoration bill that calls for respecting veganism and mandating vegetarian meals at least once a week at all national schools.
Sustainable development can also be seen in urban development in France.
It provides various cultural activities to France using various cultural buildings such as Le Grand Paris, 'Atelier des Lumières, La seine musicale, and Le Centquatre-Paris.
So far, we have looked at the cultural elements of achieving the SDGs in France.
Thank you.