새 카테고리SDGs 달성을 위해 활용가능한 문화적 요소_Europe_핀란드팀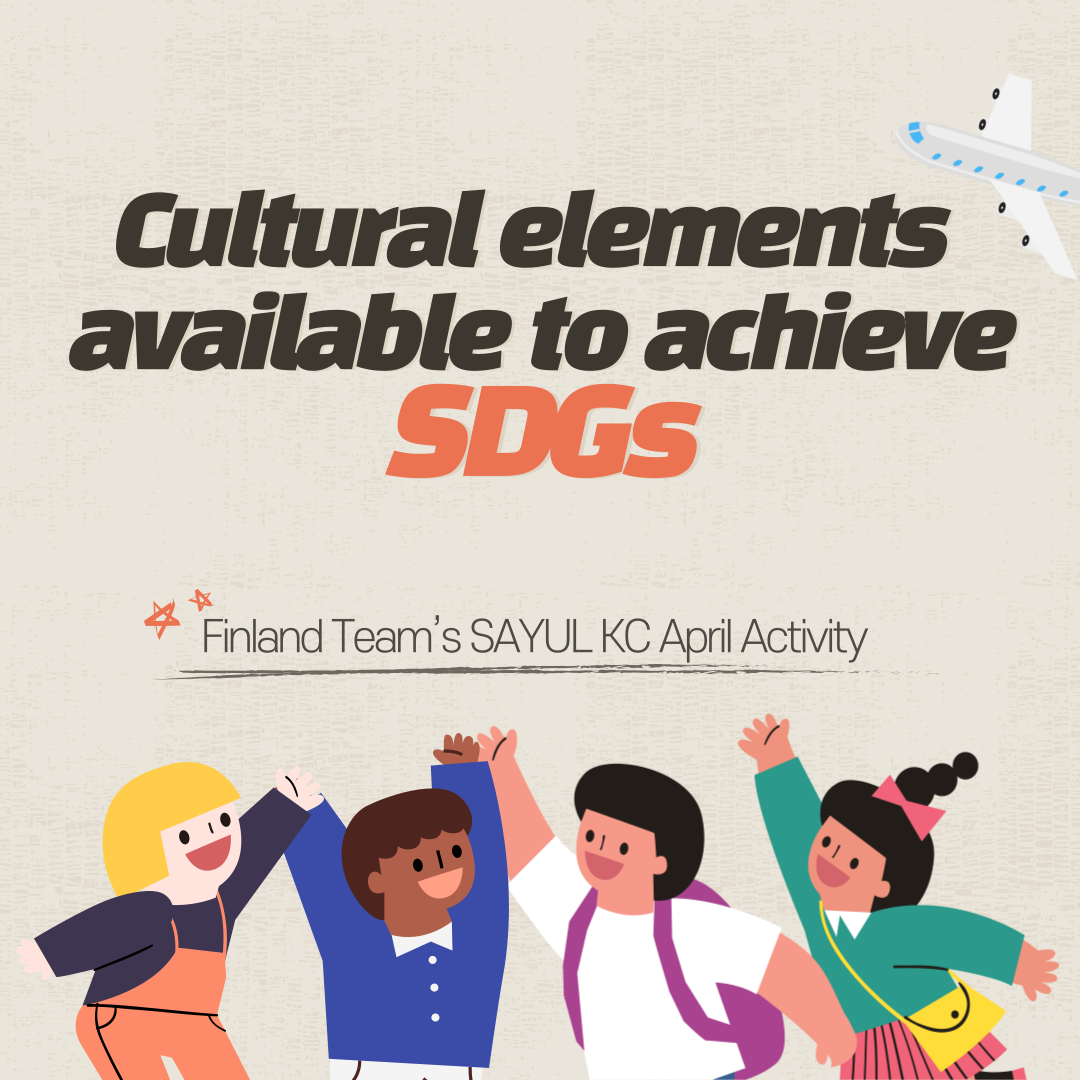 1. SDGs (Sustainable Development Goals)
"Development that meets the needs of the current generation without compromising the ability of future generations to meet their needs." 17 goals and 169 detailed goals for humanity in five areas: human, earth, prosperity, peace and partnership.
2. Tourism industry
Introduction of sustainability certification system in tourism industry:
It is a system that awards certification marks to travel agencies and tourist destinations that meet the sustainability of the economic, ecological, social, and cultural areas, which are four sustainability requirements presented by the Finnish government.
3. Education and Technology in Finland
-It has received particularly good grades in terms of formal education, lifelong learning, and access to growth opportunities, and actively encourages citizens to acquire digital technology and learn the basics of artificial intelligence (AI)
-"The Finland we want by 2050" : It is a long-term policy consistency framework that ensures that future government programs and others comply with the promise of sustainable development.
4. Finland's Nature-Friendly Cultural Activities
-Activities that guarantee the concept of 'rights of all': enjoy orientation or hunting in the woods, or hide in tents and watch animals eat pre-prepared food. Enjoy the sound of birds chirping, the sound of leaves shaking when the wind blows, and the clean air without doing any special activities. Villagers also share information on birds appearing on the lake on social networking services (SNS).
-Kalsarikanni : Finnish Drinking alone Home Alone culture
5. Finland's Cultural Elements
Sauna is a culture that refers to traditional baths or baths in Finland, and it is possible to use it in that it considers the environment. The reason why sauna diplomacy is important is that sauna has become a representative culture that symbolizes equality for all human beings. Sauna creates a very special bond between people, regardless of country, belief, language, etc.