새 카테고리담당 국가별 공공외교 연계 SDGs 이행 및 대표 사례_Europe_독일팀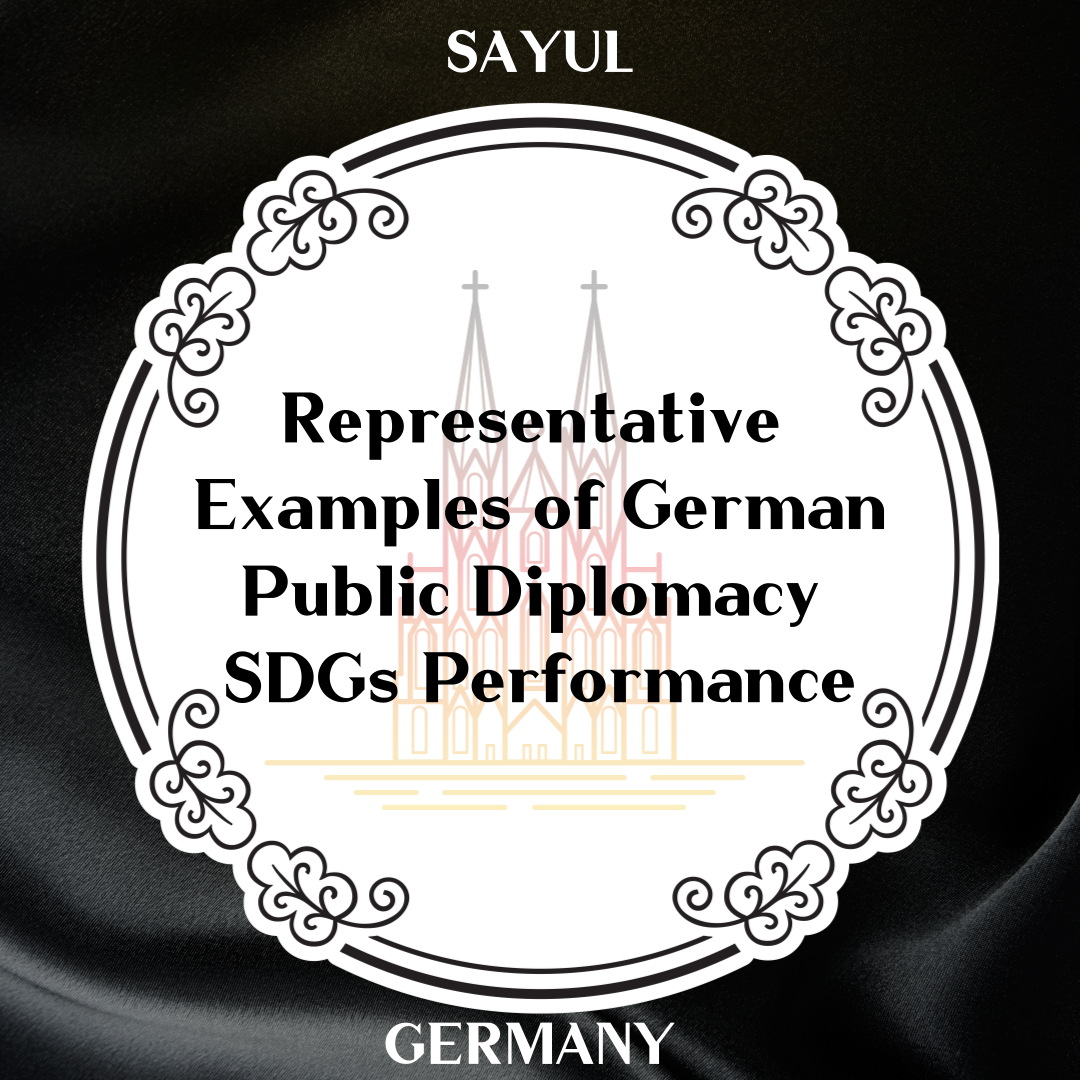 Hello everyone. This is Team Germany of SAYUL KOREA Club.
This month, our team would like to introduce a representative example of German public diplomacy SDGs Performance.
1. The Outline of Germany Public Diplomacy
Public diplomacy in Germany appears to be the mixed form that government draws at the big picture and various private enterprises are implemented.
2. The Culture Industry Leading the Future.
The culture creation industry is ranked 3rd when it comes to German national growth by industry.
People who participate in cultural exchange business are guaranteed independence and autonomy of activities from the policy by the government.
Also, the goal of Germany is to let people know about the advantage of Germany unexaggerated and wholly, and to win hearts so that they can gain people's trust in culture and communication.
3. Sustainability in Germany.
The Sustainability issue in Germany is now the representative keyword that consumers can't avoid when it comes to buying decision.
And In Germany, around 300 UNESCO project schools are being operated.
Also, They arrange coordinators whose role is assisting with UNESCO subjects so that they can manage and support UNESCO-related activities in school.
Thank you for reading. Next month, Our team will introduce related performance examples through public diplomacy with ESG in Germany.