새 카테고리인도의 공공외교 연계 SDGs 이행 및 대표 사례_INDIA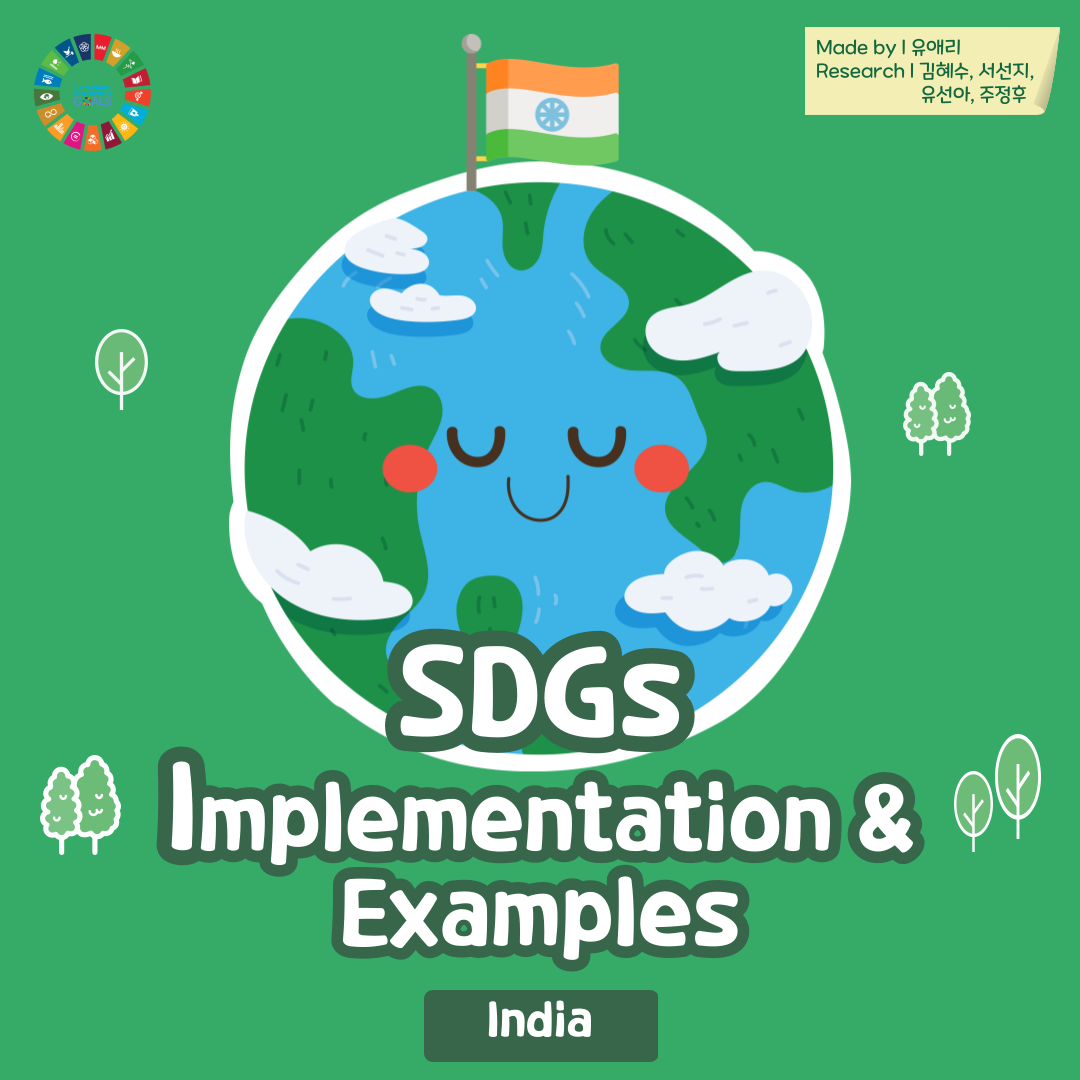 Hi everyone :-)
we are India team of SAYUL KOREA CLUB!
we going to talk about 'SDGs Implementation & Examples'
<ZERO HUNGER>
At the celebration of India's 75th independence day, which was last year, PM Modi announced that the gap between urban and rural areas should be narrowed and latest technology should be proactively adopted to provide better lives for citizens.
<DECENT WORK AND ECONOMIC GROWTH>
The steel industry accounts for 2% of India's total GDP, creating about 600,000 direct employment and 2 million indirect employment, and plays a crucial role in economic growth. Accordingly, the government aims to grow the industry in the long term by revitalizing the industry and including foreign investment.
<INDUSTRY, INNOVATION AND INFRASTRUCTURE>
Building infra for the IT industry + Securing semiconductor production infra
<SUSTAINABLE CITIES AND COMMUNITIES>
Clean India mission 2.0 : The Clean India Mission, which was first implemented in Oct 2014, aims to improve public awareness and the environment in 4,043 metropolitan and provincial cities. The Mission 1 ran from Oct 2014 to Oct 2019, and The Mission 2 ran will run until Feb 2025.
------------------------------------------------
In addition to the four listed above, India is making various efforts to implement SDGs.
We will continue to watch and support India's practice!