새 카테고리미국의 공공외교 연계 SDGs 이행 및 대표 사례_America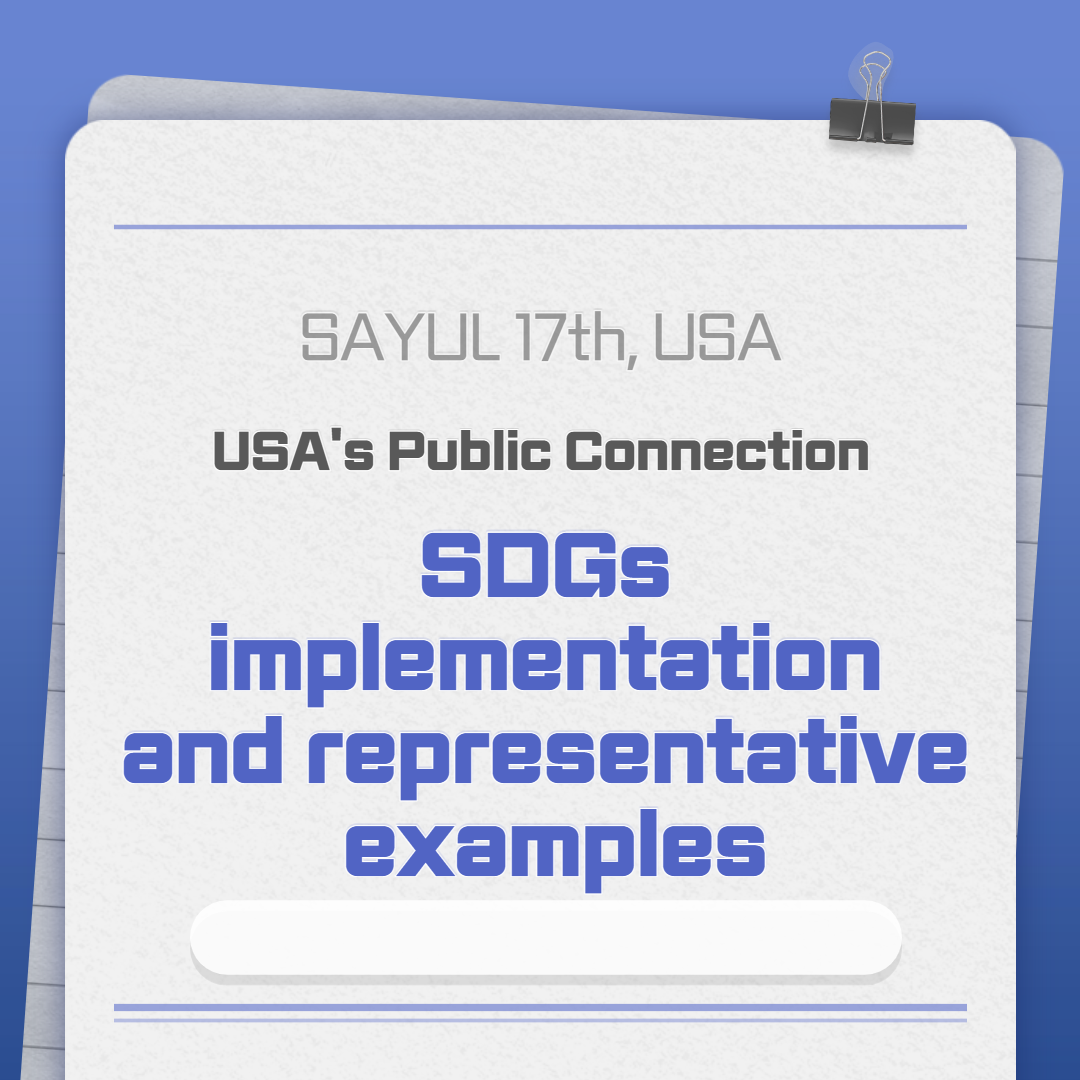 Hi, we are team America.
We searched for Implementation and Representative Case of SDGs in Public Diplomacy in the United States.
We did a total of three surveys: urban public diplomacy, cultural public diplomacy, and normative public diplomacy.
In the case of our research, there are cases of New York, Hollywood, Diseny and etc...
It would be interestimng. I hope you enjoy our work!