새 카테고리Esg와 공공외교 연계를 통한 성공 사례_Europe_프랑스팀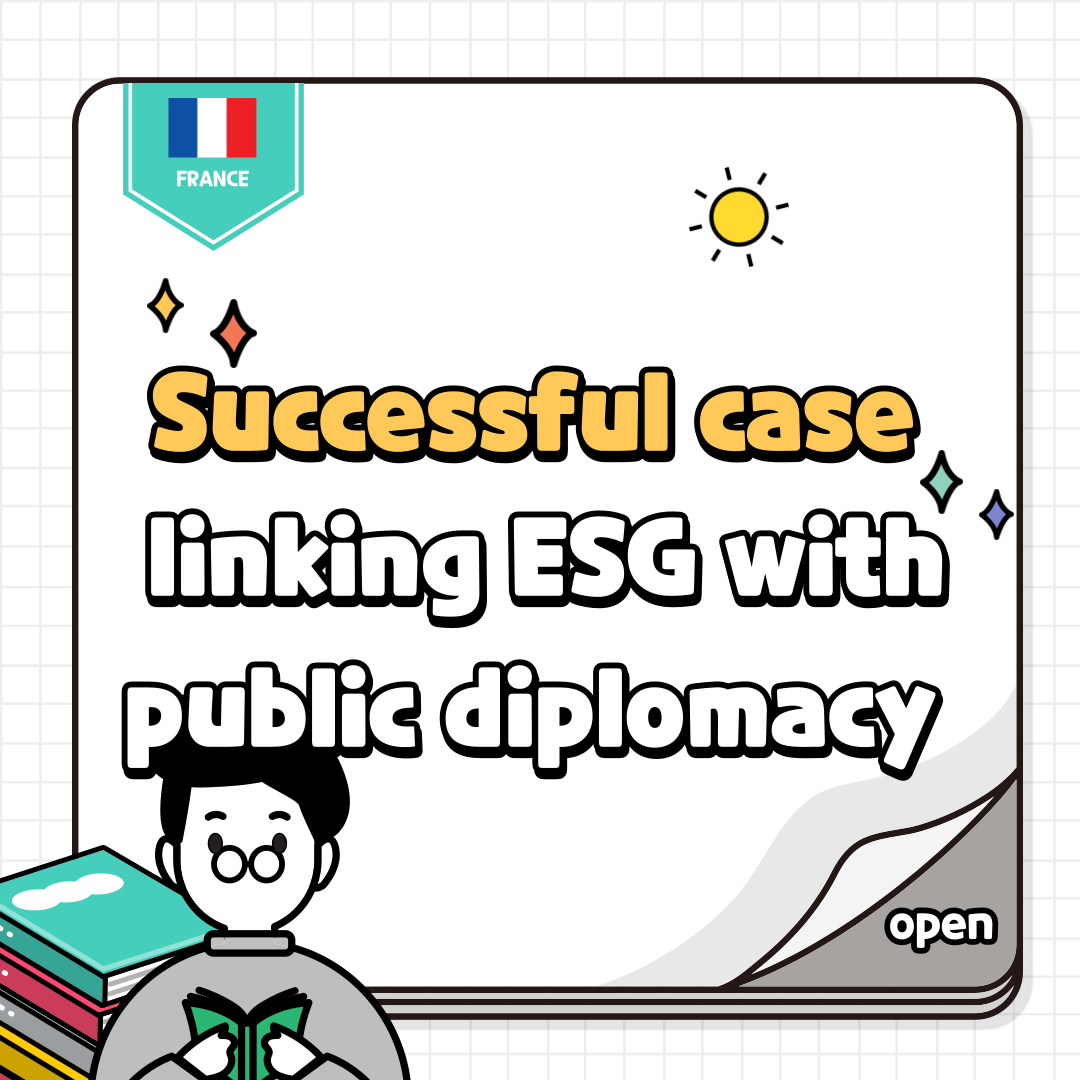 Hi, we are France team
Today, we're going to look at some of France's successes in linking ESG with public diplomacy!
France has created a positive image of France through the Green Essential Project, where the French Embassy is leading the way in reducing greenhouse gas use and improving various environments.
The French government introduced ESG-related standards through a legislative process to promote corporate ESG management.
It pays attention to the environment through various laws such as the Grenell Act and LTECV.
France has also contributed to expanding ESG-related standards within the EU as well as within its own country.
Finally, French companies are doing very well to solve the climate crisis with ESG.
So we've looked at the links between ESG and public diplomacy in France!