새 카테고리ESG와 공공외교 연계를 통한 성과 사례_Europe_독일팀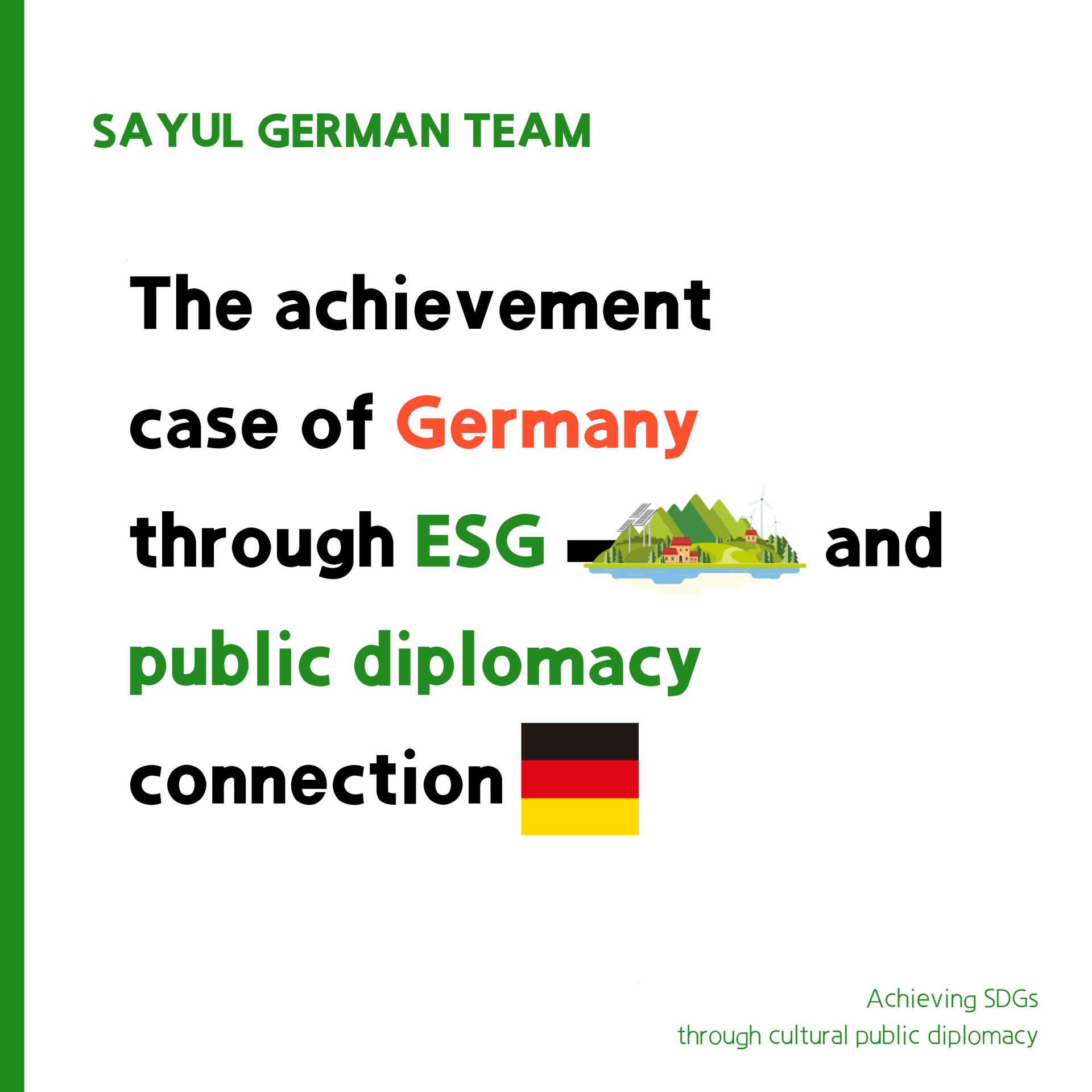 Hello everyone.
This is the German team from SAYUL. KOREA club.
This month, Our team researched The achievement case of Germany through ESG and public diplomacy connection
Have you ever heard about ESG before?
ESG means Environment, society, and governance. And it also became the target of corporate evaluation.
There are 3 ESG policies of the EU
First is the Report guideline of nonfinancial data
Second, Regulation of sustainability information disclosure
Third. Regulation of classification system
And, I'll introduce the achievement case of Germany through ESG and public diplomacy connection.
First. RWE German energy company
They declared carbon neutrality until 2040 and drastically changed corporate strategy. Also, They set a goal to generate electrical power with only new renewable energy, getting out of fossil energy-centered power production by 2040.
Second Fosanis, a German app development company for cancer patients
It is used as a startup growing capital through ESG investment funds attraction.
Third Daimler, a German car and automobile parts manufacturing company
They planned to change cars into green ones by European major complete vehicle enterprise.
The local complete vehicle company planned to change the rate of green car selling to at least 50~100% by 2030.
Fourth BASF, Global chemistry corporation
They make the better relationships through chemistry for a sustainable future
And last Lufthansa, The biggest European airline with business leadership
They strengthened the carbon-neutral flight through compensaid.