새 카테고리한국대사관의 인도 공공외교전략_ASIA_인도팀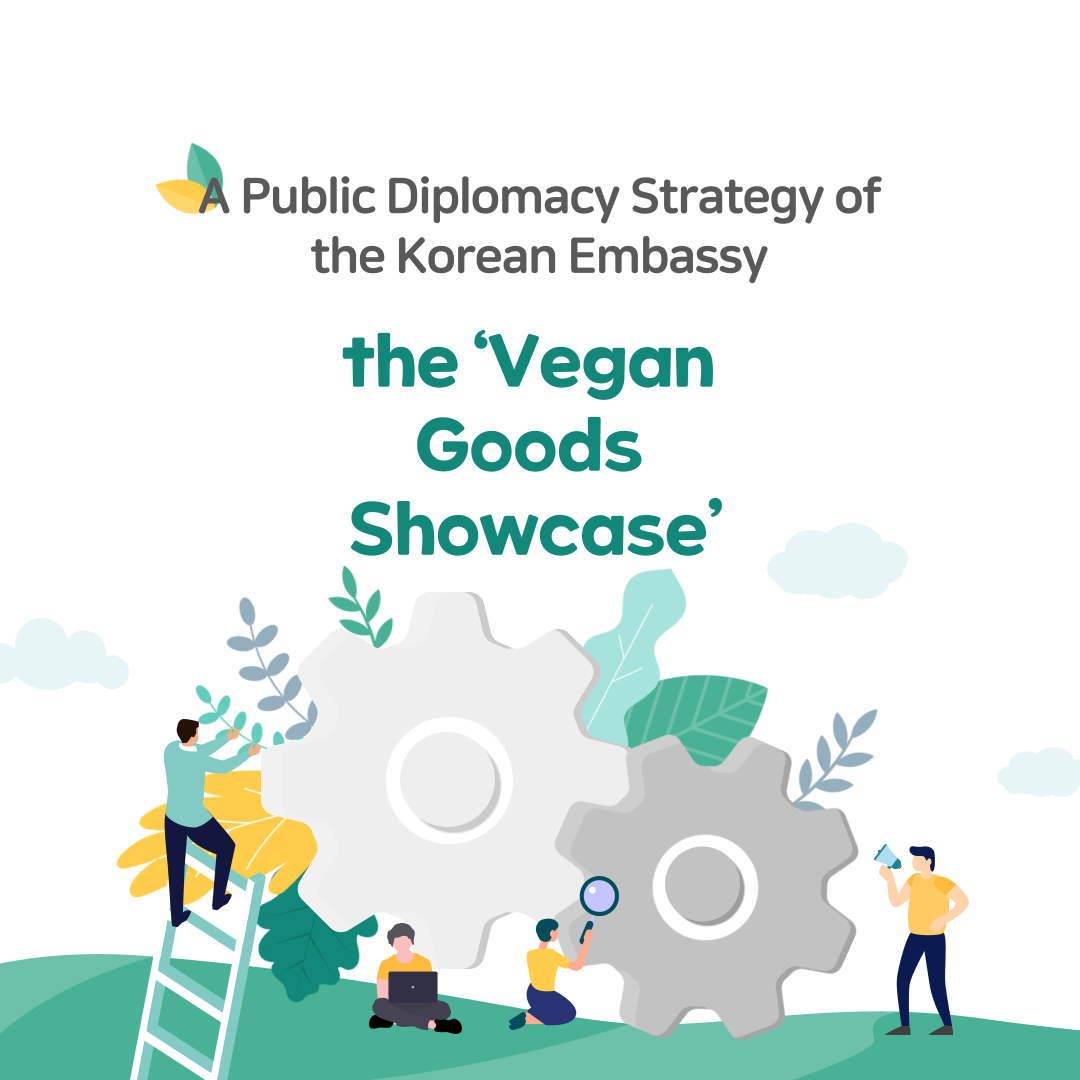 Hello! everyone. we're team India!
This report suggests the 'Vegan Goods Showcase' as a public diplomacy strategy that the Korean Embassy in India can take. The 'Vegan Goods Showcase' is projected to be successful because of two reasons.
First, the Korea Fair in India, which took place in June, successfully showcased Korean products and attracted countless visitors. Second, India has nearly 300 million vegetarians, which implies that vegan products are projected to be highly marketable in India. Thus, this showcase is considered to have high potential. The showcase will take place both offline and online. In Select Citywalk, one of India's biggest shopping centers, there will be private booths that display and showcase vegan goods.
The booths will give product demonstrations and offer product samples to visitors. An online store called 'ECO-&VEGAN – Kmall' will also be operating, which is expected to contribute to overcoming accessibility problems. Short-form marketing activities and live commerce sessions will also be conducted, offering opportunities for as many consumers as possible. This showcase event is expected to contribute to reaching net zero. Moreover, it would be an opportunity for Korean companies to make inroads into the Indian market and act as a chance for Korea to get higher international recognition.