새 카테고리한국 대사관의 일본 공공외교 전략_GERMANY_독일팀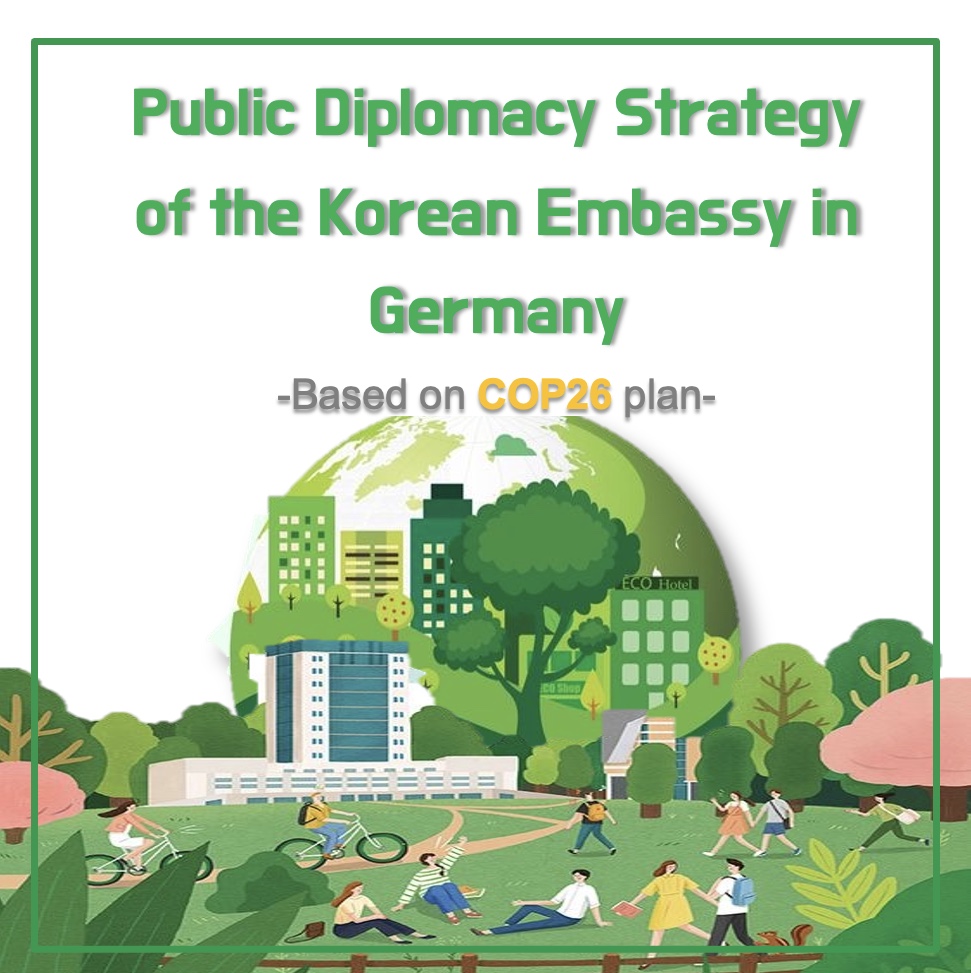 hello! This is Sayul KB's German team!
Our theme was designed to promote Korea's efforts in sustainable growth industries with the goal of green growth!
First, the aim is to minimize the domestic damage caused by climate change, and to respond to the climate crisis and enter into the international economic transformation as a responsible member of the international community, thus enhancing the importance of the climate issue in order to strengthen global industrial competitiveness.
Next, the lack of awareness of the Germans in their commitment and responsibility for Korea's carbon neutrality Based on the information age of the 2st century the aim is to provide a direction for construction using new media.
As expected effect, It can show that Korea is one of the countries that is currently contributing to green growth in the world and that it is a responsible member of the international community, and it can also instill a positive perception of Korea.
To be recognized as a responsible country by the international community and at the same time to contribute to the improvement of the national image and brand.