새 카테고리한국기업의 현지 공공외교 전략_America_미국팀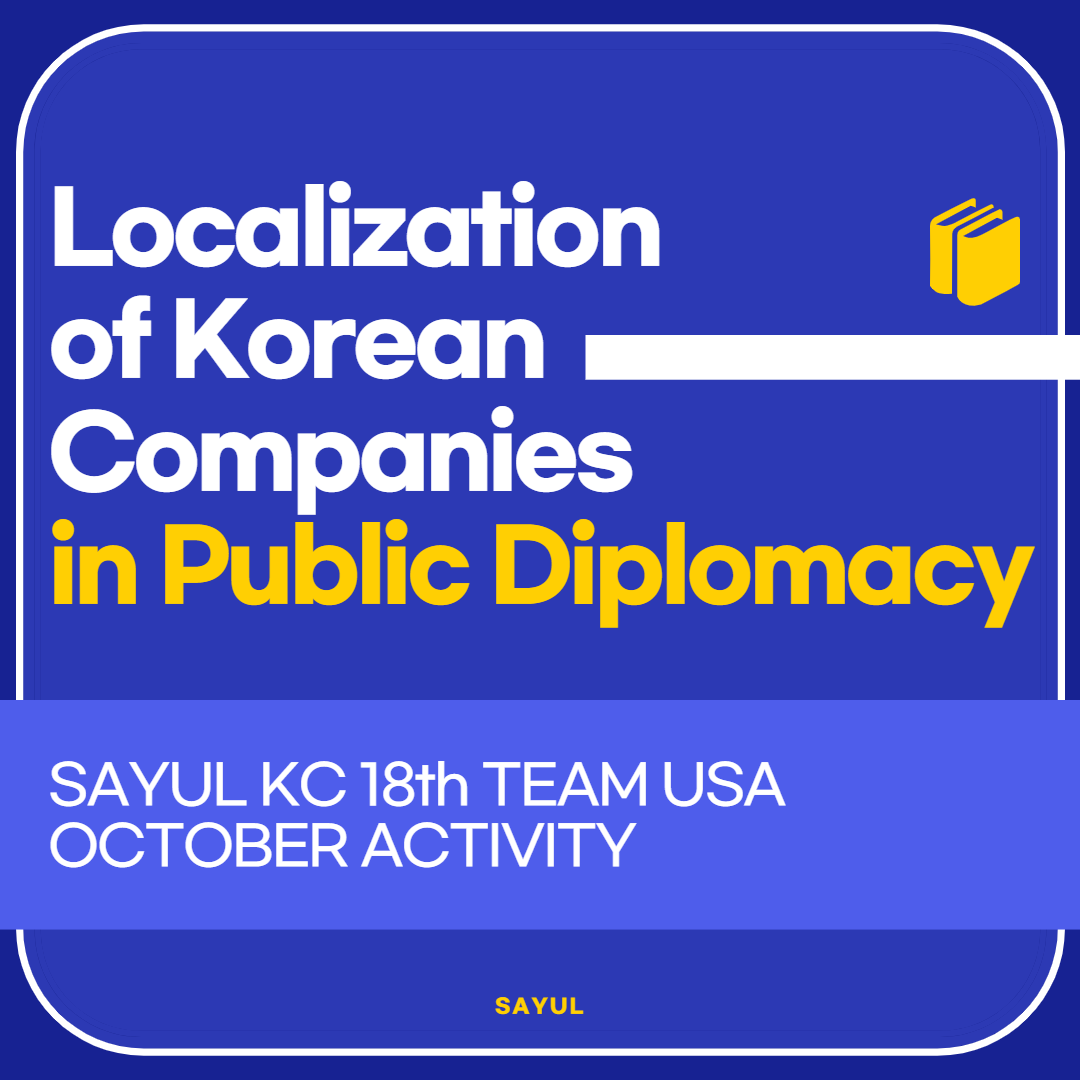 Hi, everyone! We're team USA. This October's theme is 'Localization of Korean Companies in Public Diplomacy'.
First, we looked at Korea's current public diplomacy strategy. Korea focuses on various subjects and digital media.
Next, we took the direction of our strategy to climate and carbon issues and looked at how the United States responded to them.
The final choice of Korean public diplomacy in the United States is the introduction and promotion of Korean companies that use the digital industry, which is Korea's strength, to deliver environmental messages and use video media.
- Korea's Soft Power Public Diplomacy + the aim of achieving the current 2050 carbon zero in the United States.
- Linked business with environment-friendly multinational companies & Soft power marketing that combines digital, Korea's strength
It is very important to show the active response method and ESG management method of Korean companies as the U.S. interest in solving climate problems increases.
For more information, please check out the card news😉