새 카테고리한국 기업의 현지 공공외교전략_ASIA_인도팀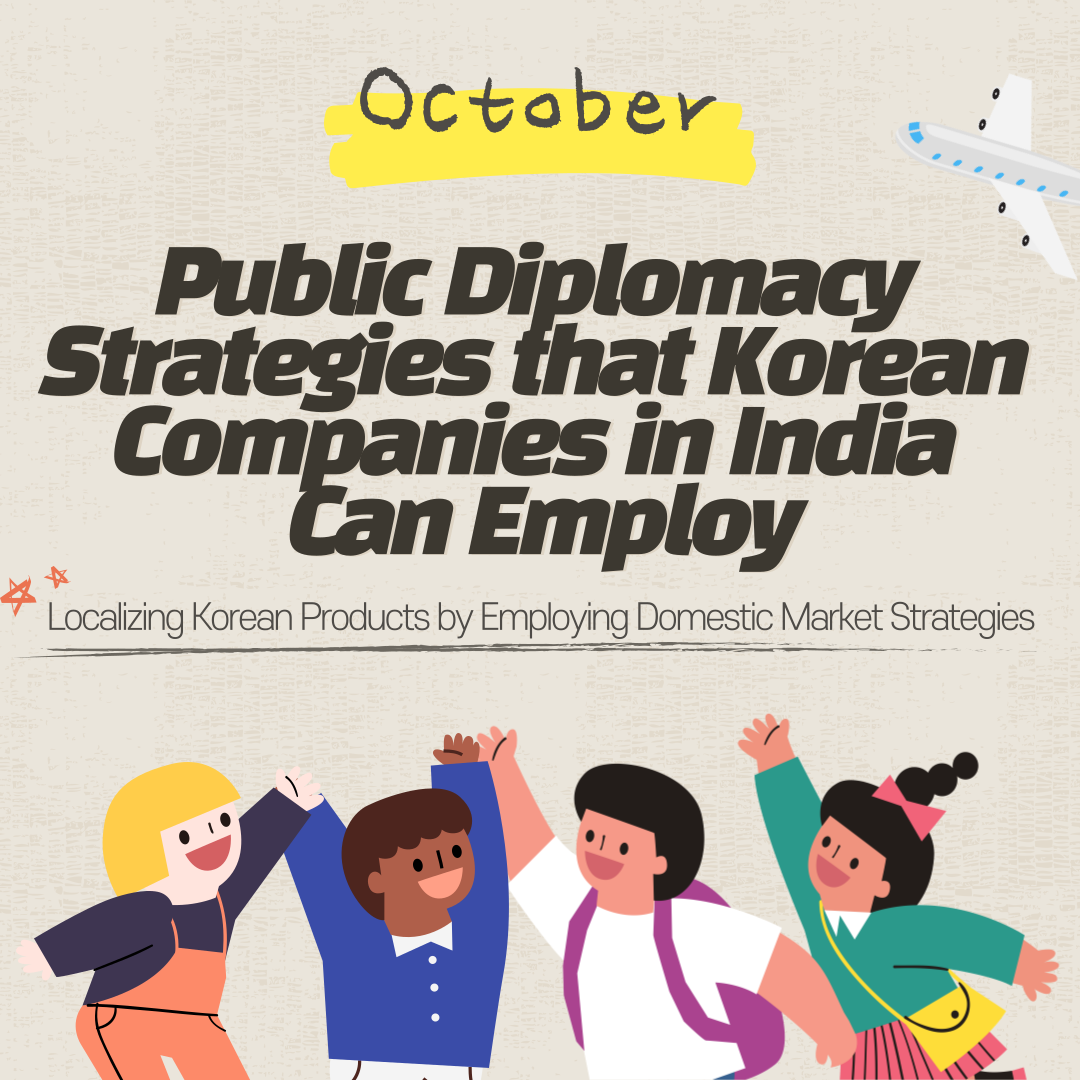 Hello everyone! We are team India. This October, our team worked on the public diplomacy strategies that Korean companies in India can employ. These are the main points.
1. Localization of Korean products
The localization of Korean products would be essential. By conducting product developments and technical innovations, Korea's products and traditional patterns can be harmonized with India's traditional patterns and traditional myth characters.
2. Korean-India Young Adult Ambassadors
Sponsoring the 'Korean-India Young Adult Ambassadors' would be one way to promote the newly released products. The ambassadors will participate in the product development process and in the promotion process. They will also manage the lottery event that will be held for review uploaders.
3. Donation Campaign with Indian Consumers
A donation campaign can also be held. Every time a customer buys a product, a certain amount of money will be saved. The saved money will be used to solve India's social issues such as water shortage problems, lack of toilet access, and women's rights.
For more information, please check out our card news article and report. Thank you all!