새 카테고리11월 주한 일본대사관의 한국 공공외교 전략_Japan_일본팀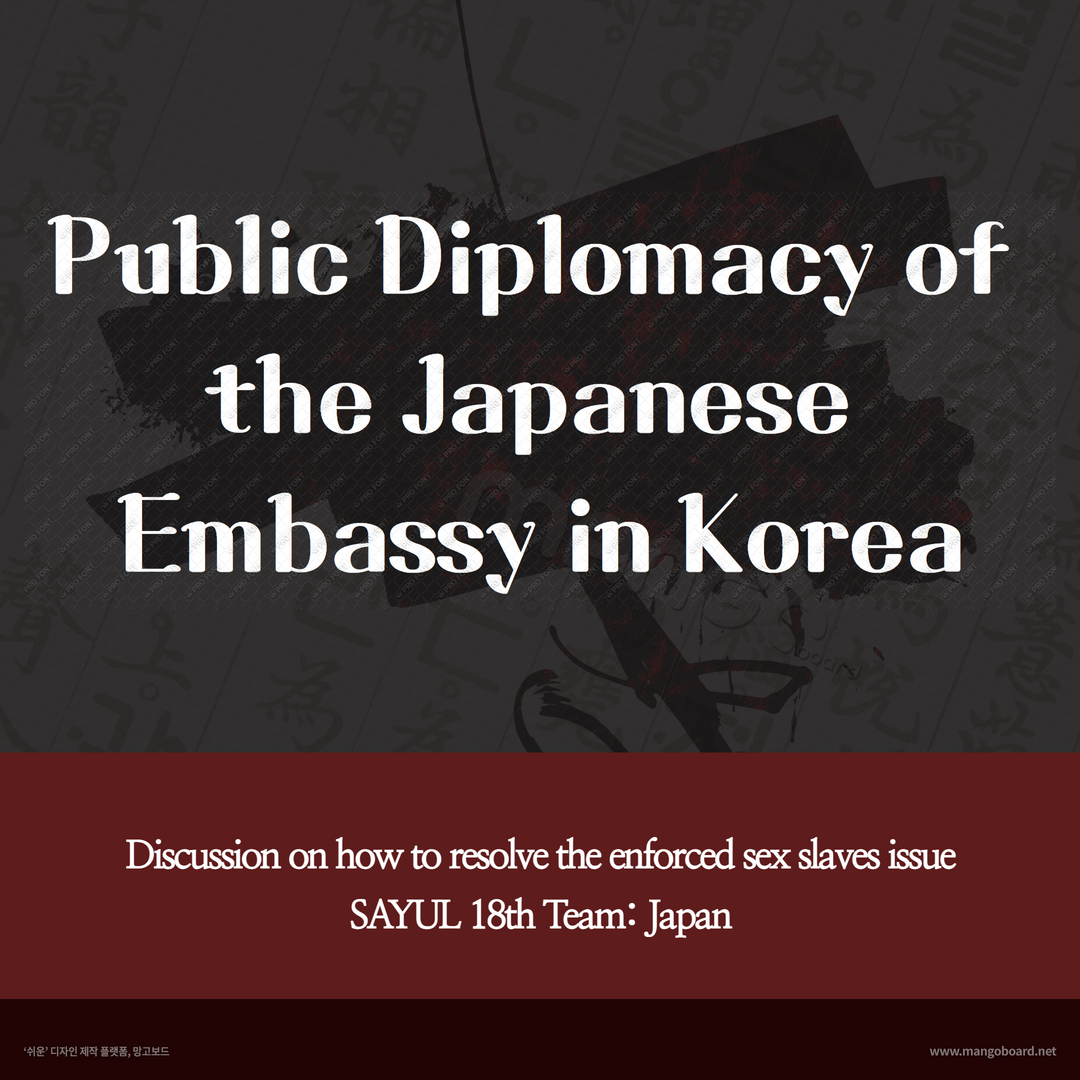 Hello, everyone. This is team <Japan> from SAYUL KC Branch.
This month we discussed about the topic, 'Public Diplomacy of the Japanese Embassy in Korea'.
It is northworthy that President Yoon Seok-Yeol and Prime minister Fumio Kishida formed a consensus to quickly conclude the issue of forced labor at a recent summit meeting, but seems like it still has a long way to go.
Japanese Public Education has been deleted the expression 'comfort women' or 'forced confinement', which might lead to the distortion of history.
To deal with such issues, our team proposed a way of utilizing the currently existing program. Considering the situation that public diplomacy activities to resolve the Enforced Sex Slaves are excluded while there are various cultural exchange activities underway, our team thought about using the JET Program.
Under the support of Japanese Embassy, the JET Program has been promoted mutual understanding between Japan and foreign countries, including Korea. By adding the 'historical session', and with the help of Japanese Embassy, it will correct the people's misunderstanding and misconception of the history.
While conducting the historical education, the project will also be carried out with corporations, which are historically negative images in Korea, such as Mitubishi or Uniqlo. It would be possible to restore the company's images as well