새 카테고리주한인도대사관의 공공외교전략_ASIA_인도팀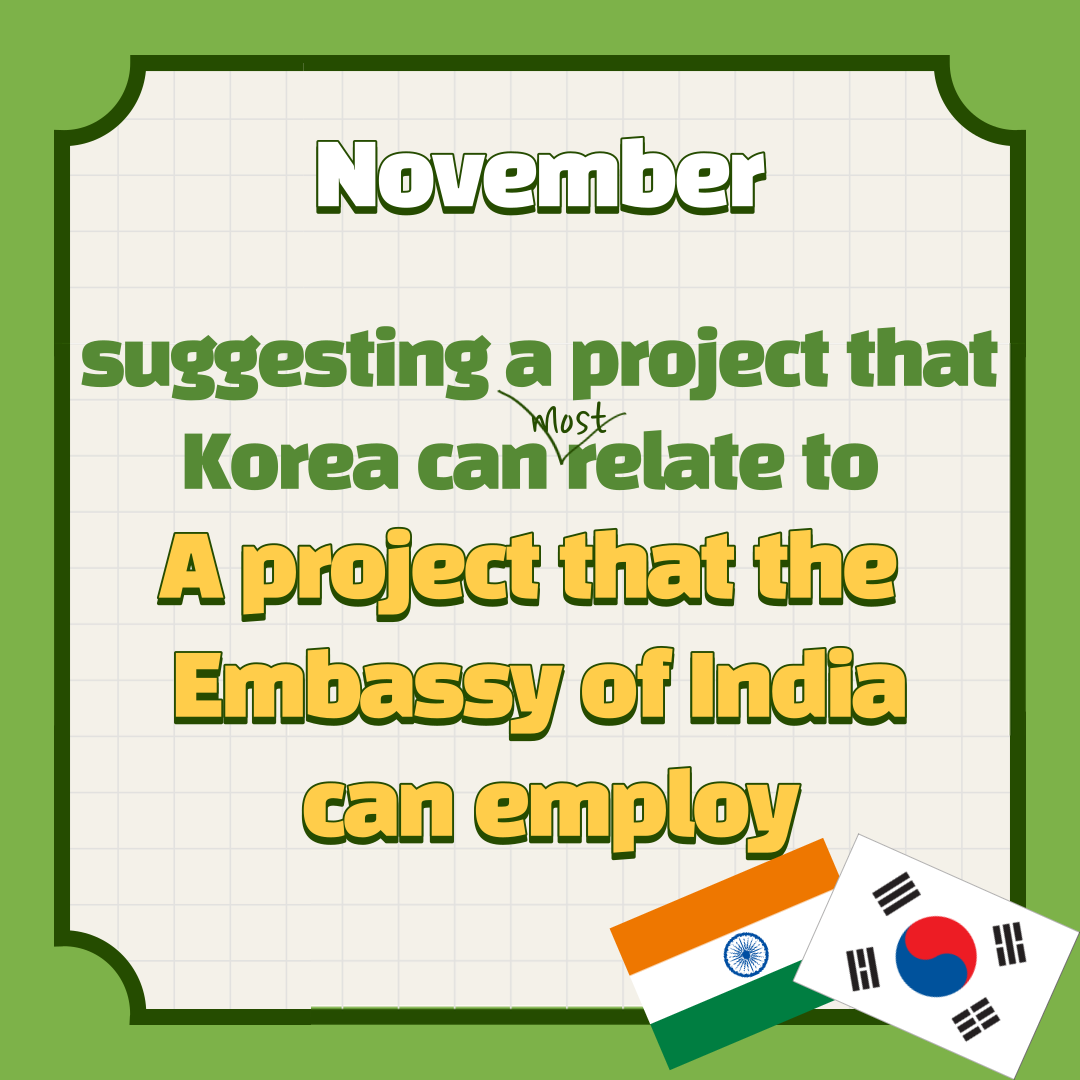 Hello everyone! We are team India. This November, our team worked on a public diplomacy project that the Indian Embassy in Korea can conduct. These are the main points.
1. Project Background
The embassy holds programs like Hindi courses and Kathak dance classes so Koreans can learn more about India. However, many still find Indian culture unfamiliar; it seems a more friendly approach should be made. As mental health, incense, and traditional medicine are some subjects Koreans can relate to, this project will include India's meditation, incense, and vegan products.
2. Indian 'mind and body cultivation' camp
For a week, the participants will take a vegetarian diet, cultivate the mind and body through meditation, and use vegan products. Those who keep up the routine for a month after the camp is over will be given gifts such as Nag Champa incenses and Himalaya creams. Participants will get physically and mentally cured and have a good impression of India's culture and products.
3. Cooperation with the Indian Cultural Center.
The embassy can work together with the Indian cultural center. Videos of the camp can be uploaded on Youtube and be used for vegan, eco-friendly content videos. Reports on India's vegetarian culture and environmental conservation status can be produced.
For more information, please check out our card news article and report. Thank you all!