새 카테고리인도기업의 한국 현지 공공외교전략_ASIA_인도팀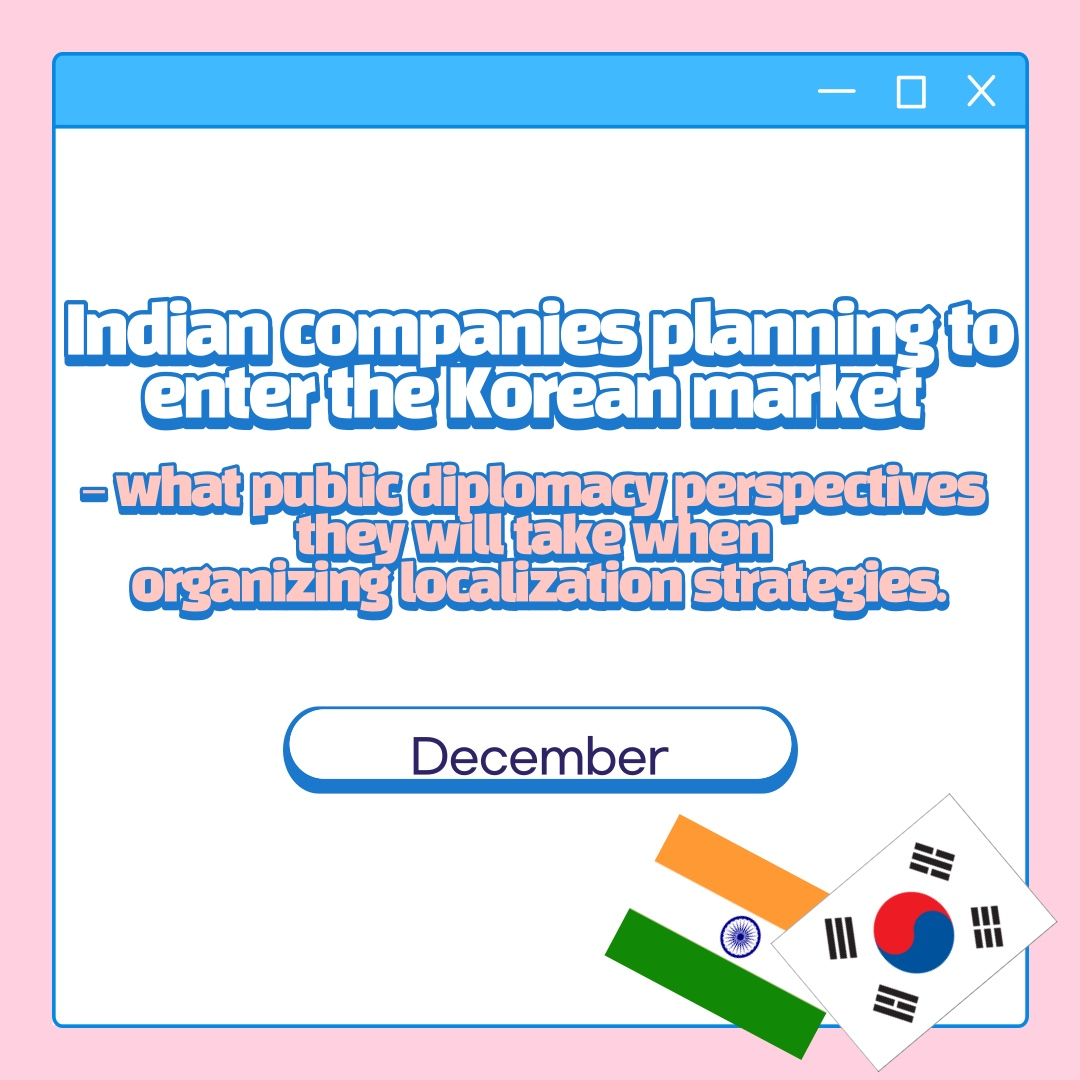 Hello everyone! We are team India. This December, our team worked on a public diplomacy project that Indian companies in Korea can employ. These are the main points.
1. Project Background and Project Goals
Korean culture is clearly different from Indian culture. Therefore, this project will focus on 'character' rather than 'localization.' For example, India's incense 'Nag Champa' and India's therapy 'Ayurveda' will be utilized. Moreover, Independence Day marketing campaigns are also planned, as the two countries share the same Independence Day.
2. Business Process
The project can be divided into three parts. The first part is the release of 'The Nag Champa 815 edition.' Nag Champa with the scent of Korean history and tradition will be released. The second part is the 'Korea-India Joint Project. Korean students and Indian companies will work together on a joint project. The last part is releasing various 'Independence Day 815 edition' products. Indian companies can collaborate with their Korean counterparts to make special editions of their products.
3. Expected Effects
Several positive effects are expected through this project. First, Koreans that are unfamiliar with Indian culture will start to get interested in India. Next, it will act as an opportunity for Indian companies to enter the Korean market. Lastly, it will improve Korean students' impression of India.