새 카테고리12월 미국 기업의 한국 진출 전략_America_미국팀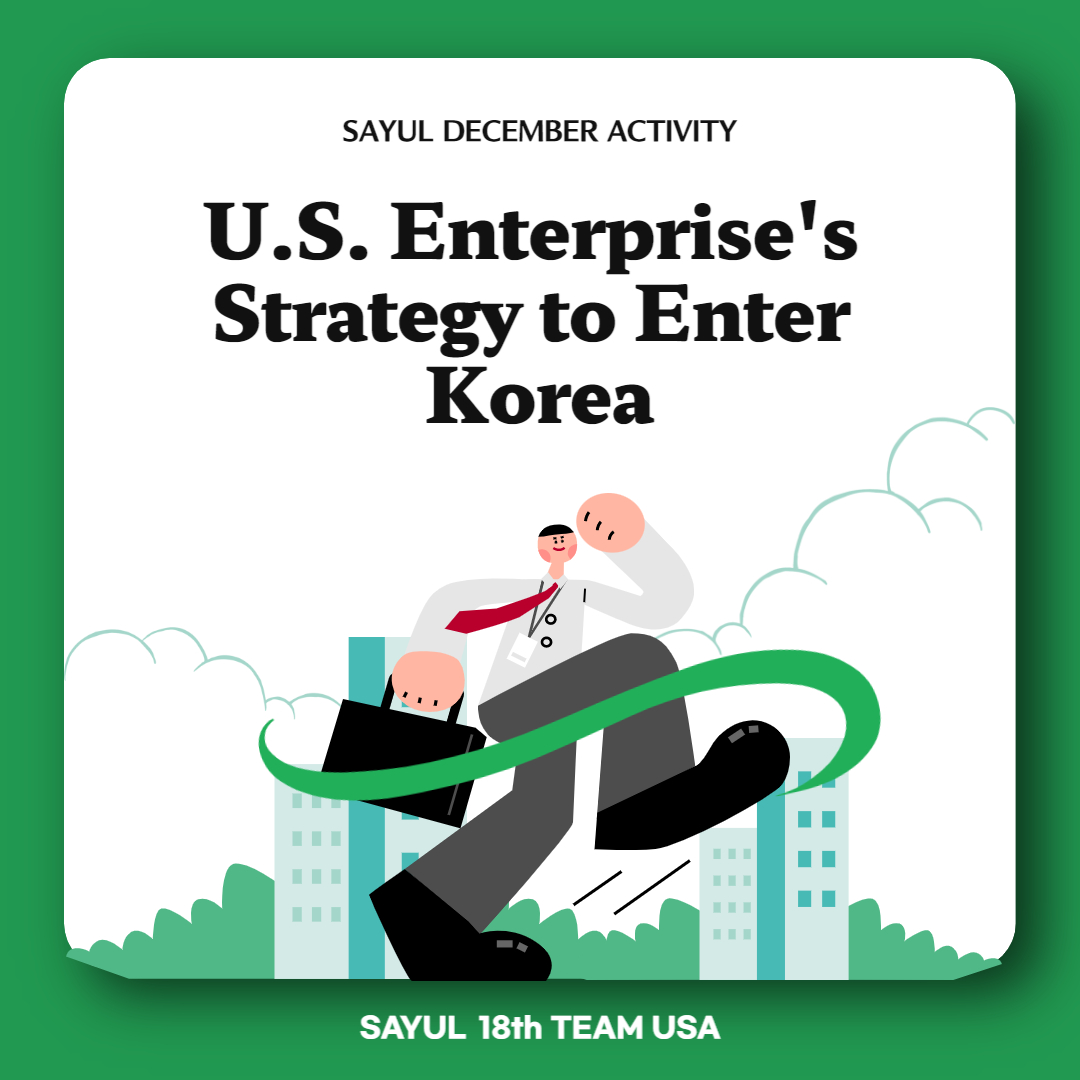 Hi, everyone! We're team USA.
The theme of this December was 'U.S. localization strategy aimed at entering Korea'.
We thought about and researched the strategies of American companies that will enter Korea.

- Satisfy the need for self-realization: For Koreans who want individuality, the U.S. with a vast market is offering jobs. The U.S. can solve the manpower shortage with this.
- Post-Pandemic: The American company's 'pop-up store' will overcome the long distance and let go of the bridge between Korea and the United States.
- ESG: The consensus created based on persistence will play a role in both the U.S. and Korean markets in Korea.

Please check the attached PPT for more details!