새 카테고리3월 한국 대사관의 COP 기반 미국 공공외교 전략_아메리카_미국팀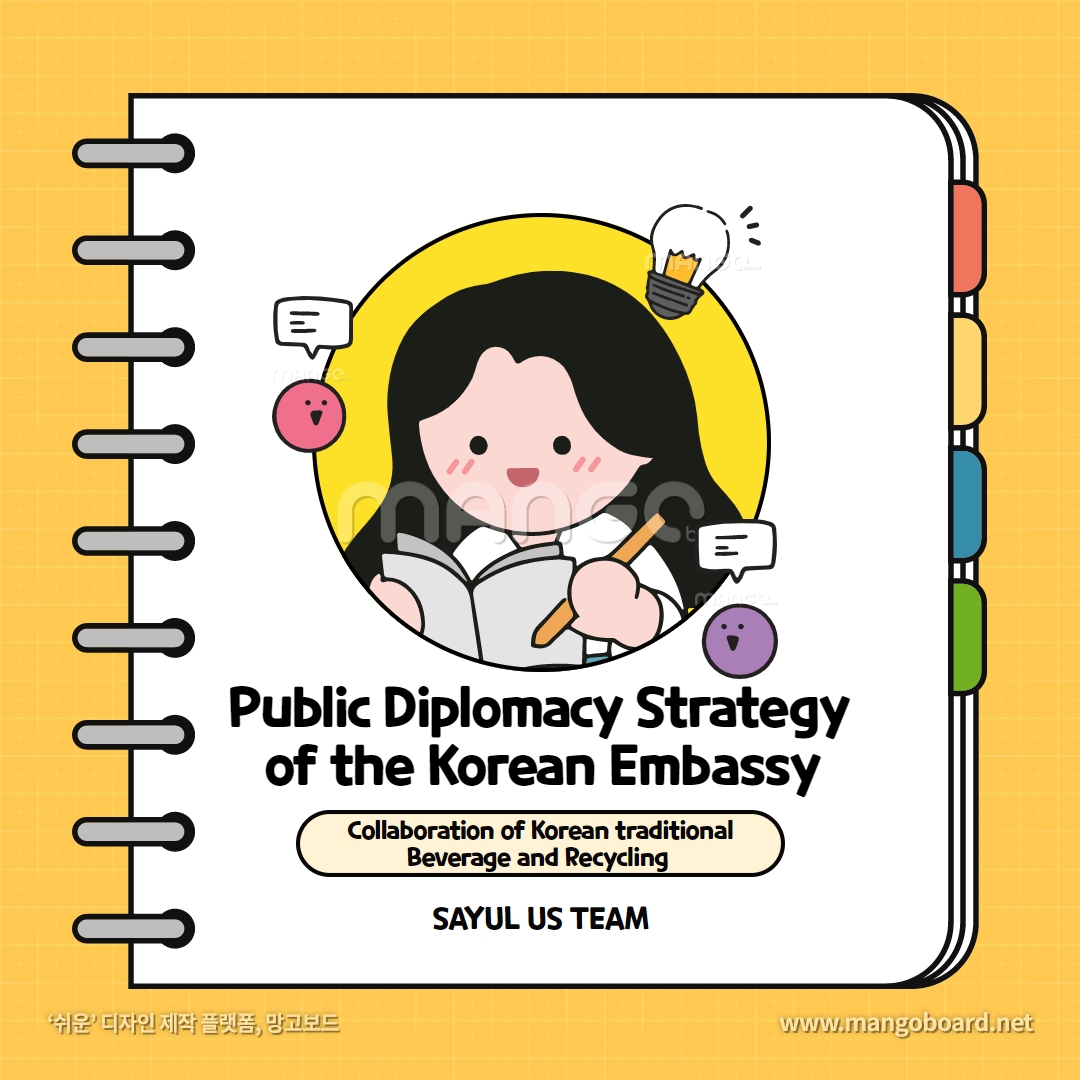 Title: Collaboration of Korean traditional Beverage and Recycling
Hi! We're team USA.
The theme of March, 2023 was 'Korean Embassy's COP-based Local Public Diplomacy Strategy.'
We came up with the strategies that Korean embassy would use for public diplomacy focused on COP, especially related to recycling.
- America's current situation on recycling: As the recycling policies differ from state to state, there is no unified recycling policy. Because of this, especially when it comes to plastic recycling, almost 90% of plastic isn't recycled but just dumped or burnt.
- Collaboration of Korean traditional culture and Recycling: After a cultural event of making Korean traditional Beverage Moju and Sujeonggwa, we will start Recycling education with the trash made after the event such as food waste, plastic bottles etc. Then participants will be required to write a review about this cultural event, we will randomly provide tickets of a concert of K-POP artists and Korean traditional instruments.
- Expected effects:
1. Reduction of carbon dioxide through voluntary recycling participation
2. Contribution to COP's main objective: Greenhouse reduction
3. Promotion of Korean culture by eco-friendly way
Check our PPT for more information!