새 카테고리3월_한국대사관의 COP27기반 현지공공외교전략_중국팀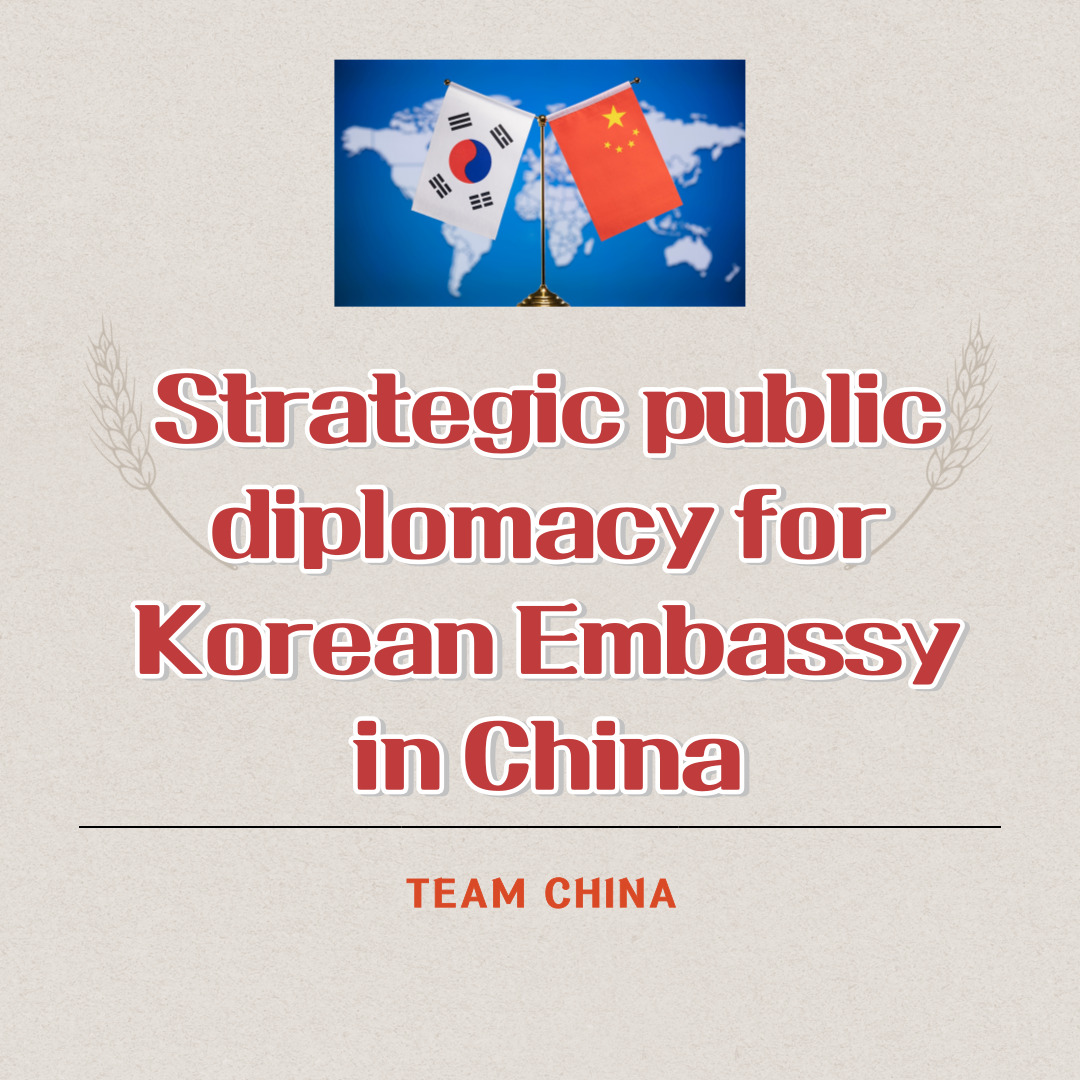 Hello guys! We are in charge of the Korean Embassy in China and have looked for strategic approaches that the Korean Embassy can do for China to make it greener based on COP27. We are going to introduce three bullet points for issues of the recycling system and food waste in China: underlying causes of its problem, solutions, and potential effects that is expectable for environmental protection.
COP27 has referred to an issue that China should take responsibility more for the climate crisis as one of the most contributing countries to climate change. We have sorted out three reasons: Poor recognition regarding recycling at an individual level, an insufficient monitoring system, and a colossal amount of food waste.
We have come up with four solutions. Firstly, introduce a recycling system such as the 'Volume-Based Waste Fee system(VBWF)' in Korea, Second, cooperate with online celebrities called 'Wanghong'. The third one is also related to working with celebrities and Instagram, which is the so-called 'Tictok Challenges' to generate green marketing. Lastly, the Korean monitoring system in recycling is being done by sanitation workers.
Finally, we can expect some meaningful results in economic and political ways. By actively introducing the VBWF, a massive amount of money can be saved. Also, China, being infamously framed, can be ranked as one of the developed countries that contribute environments to greener. The Korean Embassy can take the role of providing aid to make it better, which can be paved for forming favourable relationships with each other.
For further information, please look into the details we have put in this article.