새 카테고리3월 한국 대사관의 COP 기반 현지 공공외교 전략_유럽_독일팀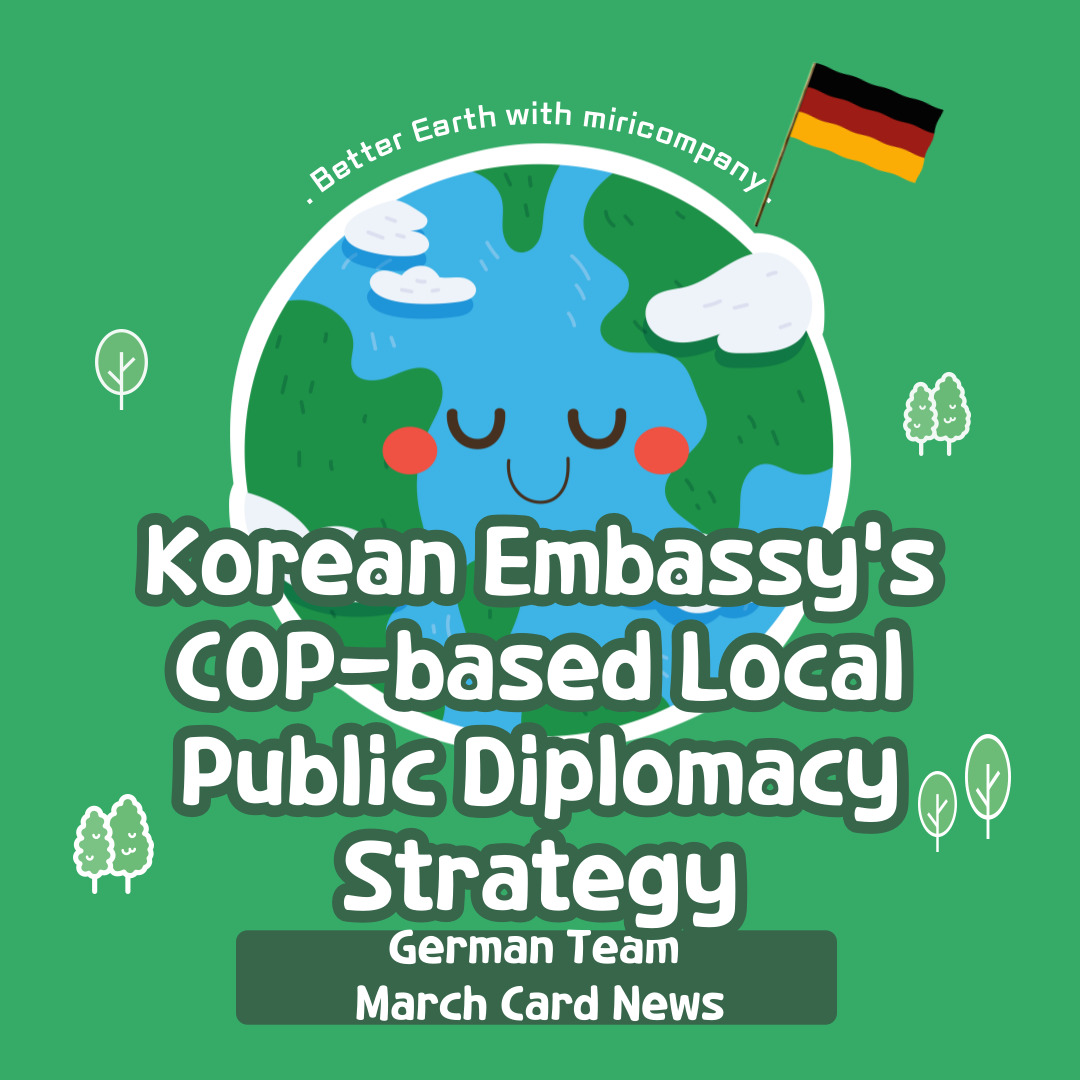 Hello, this is team Germany.
On March, our team investigated The Korean Embassy's COP-based Local Public Diplomacy Strategies. The strategies divided into a project to promote eco-friendly efforts by Korea and an educational cultural exchanges program to learn climate environment.
1. <Supporters for disseminating eco-friendly policies and systems of Korea>
- A program organized by advocates targeting German exchange students, international students from Korea, and Germans with an interest in Korea.
2. Culture-based educational initiatives
① A showcase or exhibition on vegetarianism in Korea
- Targeting individuals who have an interest in Korean food culture and those who are indifferent to veganism, with each strategy highlighting Korean vegetarian food
- The program includes tasting sections and specific introduction segments, as well as the installation of promotional panels that describe food ingredients, cooking techniques, texture, and taste.
② A Hearistic Story Music Theater for Eco
- Selected books written by environmental ecologists in Korea and Germany will be used, and the music composed by Korean musicians will be used as a background text while reading them in each language.
- The program aims to create a new approach to reflect on the relationship between humans and nature and stimulate interest in climate change for both countries.
Thank you for reading.