새 카테고리5월_프랑스팀_주한프랑스대사관의 COP 기반 공공외교 전략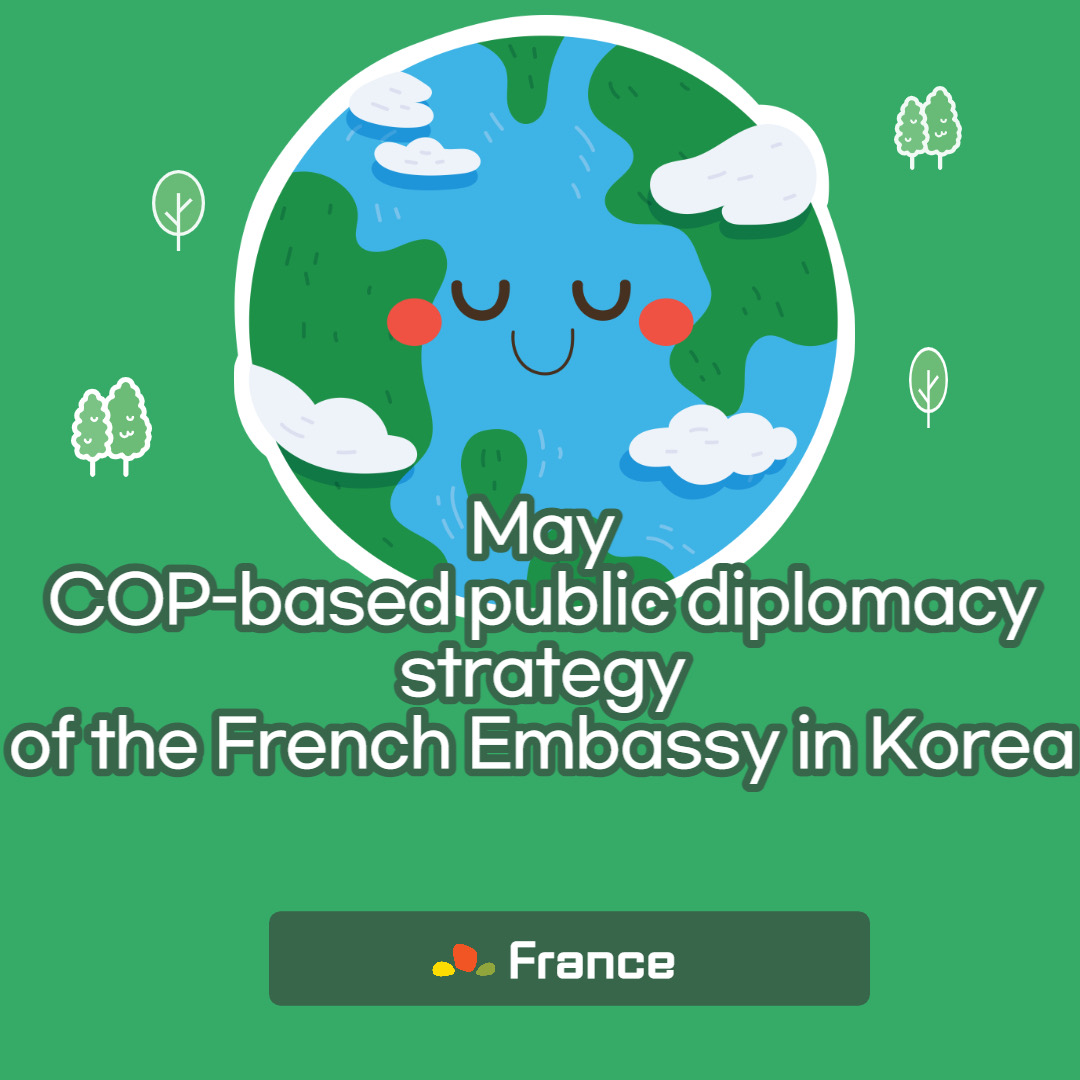 Hi, this is Team France. For May's project 'Public Diplomatic Strategy of France Embassy based on COP', our team has organized two different measures to initiate environment-related strategies: urban regeneration and renewable energy forum.
To begin with, considering the point that France demonstrates several exemplary cases of transferring cities into eco-friendly spaces, our goal is to promote policy cooperation between France and Korean experts in urban regeneration. This is to foster sustainable growth of cities and shape the responsible development of the metropolitan areas of Korea. Also, the strategy related to the energy forum aims to excavate innovative industries and carry out partnering opportunities for cooperation in green technologies.
The public diplomatic strategy regarding urban regeneration features several steps:
1. To promote the knowledge exchange of research strategies and strengthen the network between the two countries in a policy way: via online and offline communal research, seminar.
2. To conduct media art exhibitions / digital shows under the theme of the "cycle of nature" in France's eco-friendly garden.
3. To adopt a 'Living Lab' method, which is a user-centered environment that enables innovation led by the participation of inhabitants. Involve together in 'Transitory Urbanism', the flourishing approach in France, used to initiate the urban transformation.
Secondly, a 'Renewable Energy-related Forum' strategy features the following contents:
1. To conduct an official forum that links two countries: ADEME from France shares energy policy and its achievements, with an emphasis on utilizing energy sources including wind power, solar energy, bioenergy, etc.
2. To share exemplary cases of French renewable energy companies: representatives from EDF and TotalEnergies discuss late technologies, business models, and experiences in the renewable energy industry.
3. To share and inform the cooperative method in renewable energy using SNS.
For further detailed information, please go through Team France's report! Thank you!