새 카테고리6월 일본 내 한국 진출 목표 기업의 COP 기반 공공외교 전략_일본팀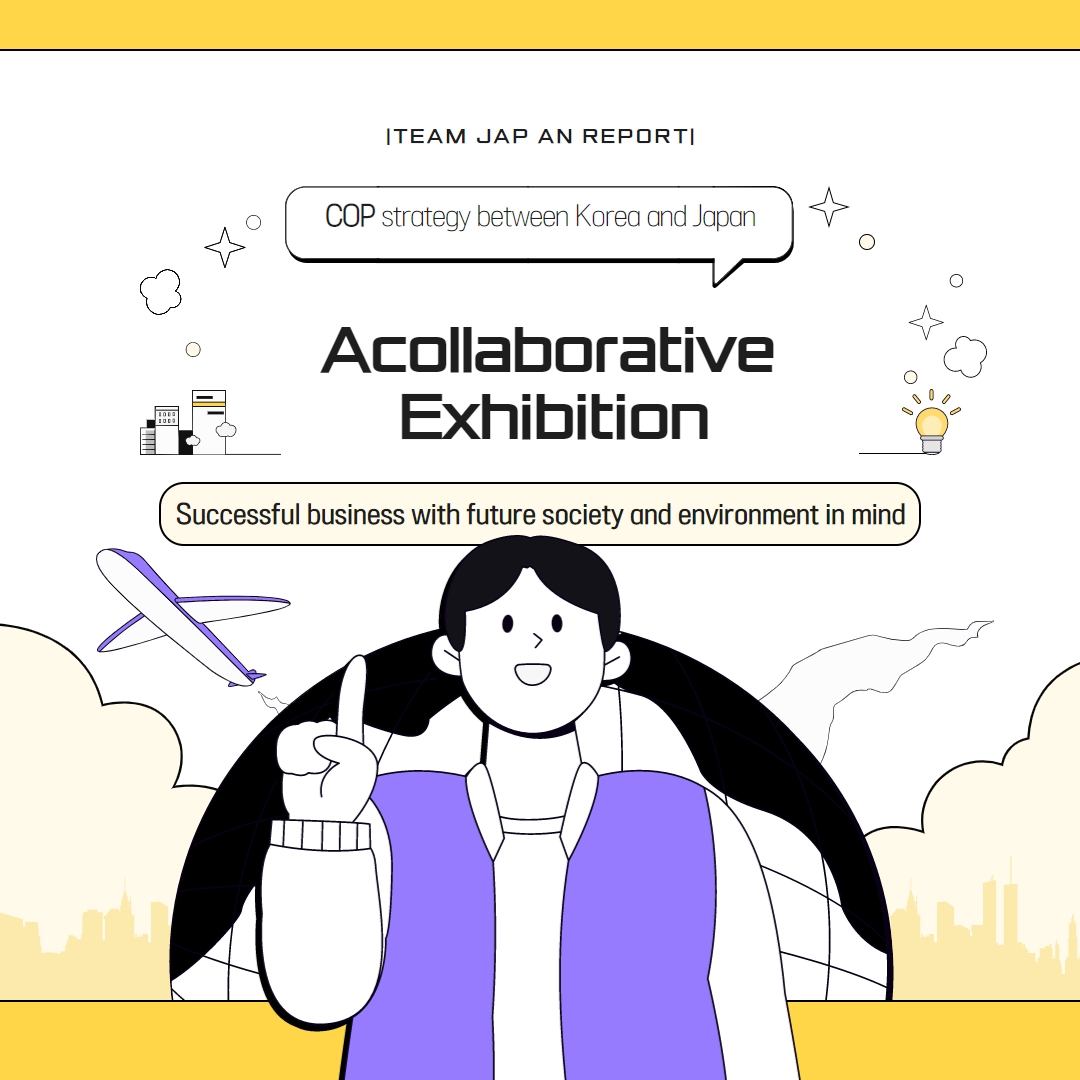 Hello. We are team JAPAN of Sayul. The June report is "COP-based Public Diplomacy Strategies of Companies Targeting Expansion into Korea in Japan." We would like to collaborate with Korean and Japanese companies to advance into each other.
1. Entomo X TAKETO
- Enomo is a Korean company that develops pet food using edible insects.
- TAKETO is a Japanese company that produces desserts and drinks using edible insects.
> the collaboration between these two companies aims to increase access to edible insects at fairs for cats in Korea.
2. LG H&H Co. X KAO
- LG H&H is a leading Korean company that makes household goods.
- KAO is a leading manufacturer of household goods.
> would like to present an explanation of eco-friendly containers through the exhibition of household goods.
3. Lotte Chilsung X Asahi
- Asahi intends to open a pop-up store at the liquor fair by putting the drinks of the two companies in the "Mogu Cup" developed by Asahi.