새 카테고리SDGs 달성을 위해 활용가능한 문화적 요소_Asia_인도팀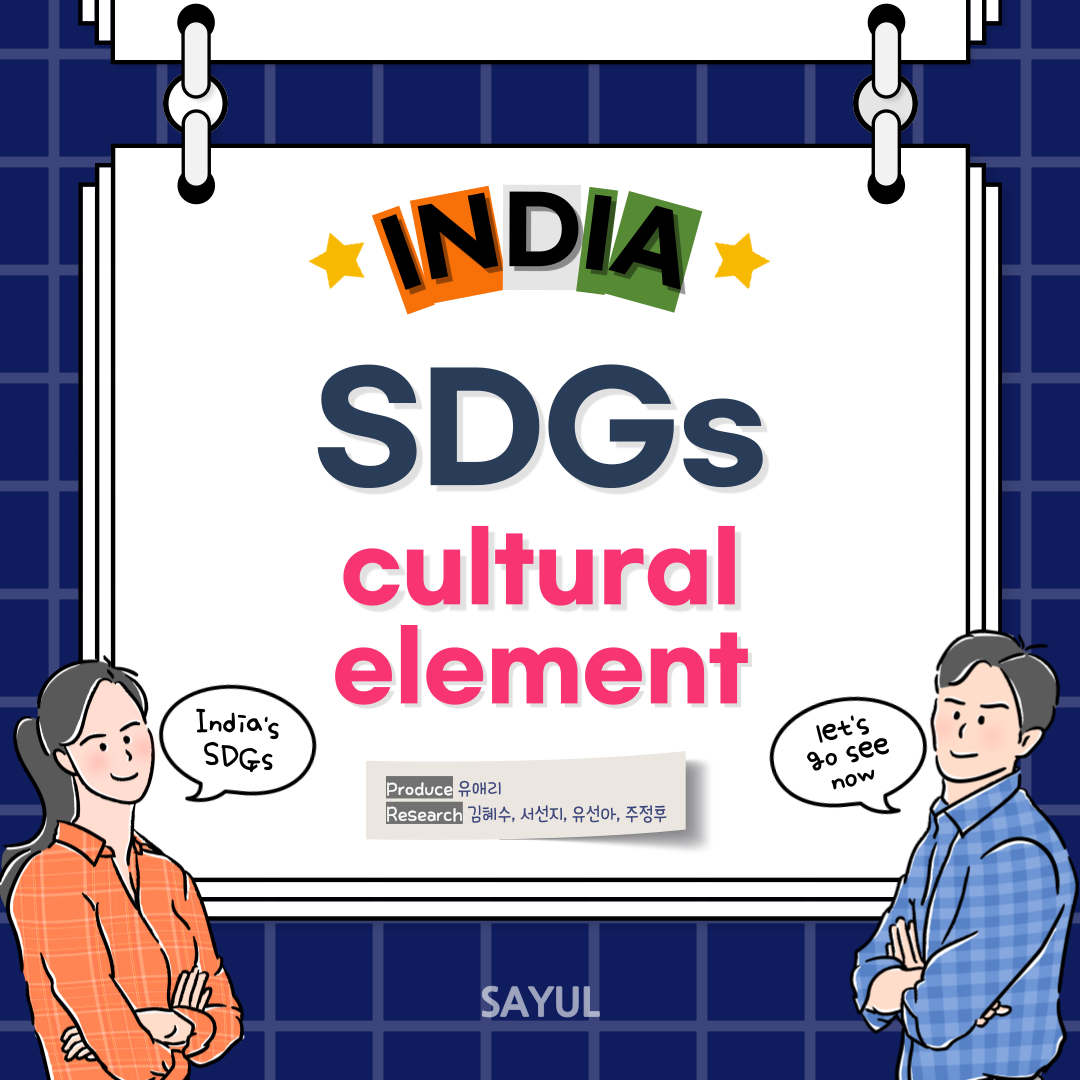 Hi everyone :-)
we are India team of SAYUL KOREA CLUB!
we going to talk about 'SDGs culture element'
Q. SDGs?
- The Sustainable Development Goals, also known as the Global Goals, were adopted by the United Nations in 2015 as a universal call to action to end poverty, protect the planet, and ensure that by 2030 all people enjoy peace and prosperity.
These consist of 17 goals with 169 targets.
<Quality education>
-Indians spend 11% of their average household income on education, and as of 2019, they spent 80 trillion won for education. In response to COVID-19, India's online education market is expanding and 'self-directed' learning is being emphasized.
<Gender equality>
-India's gender equality index is at the bottom and discrimination against women is widespread. According to UNICEF, most Indian women do not enjoy many rights due to their deeply ingrained patriarchal views and social structures.
<Life on land>
-The Lion's Share is an innovative platform that enables businesses and brands to re-direct a share of profits to conservation solutions that protect iconic species and ecosystems. The Lion's Share aims to raise over USD 100 million per year over the next 5 years by asking brands to contribute 0.5% of their media spend whenever an animal is featured in their adverts.
.
.
.
.
These were India's SDGs cultural elements
Thank you!