새 카테고리SDGs 달성을 위해 활용 가능한 문화적 요소_America_미국팀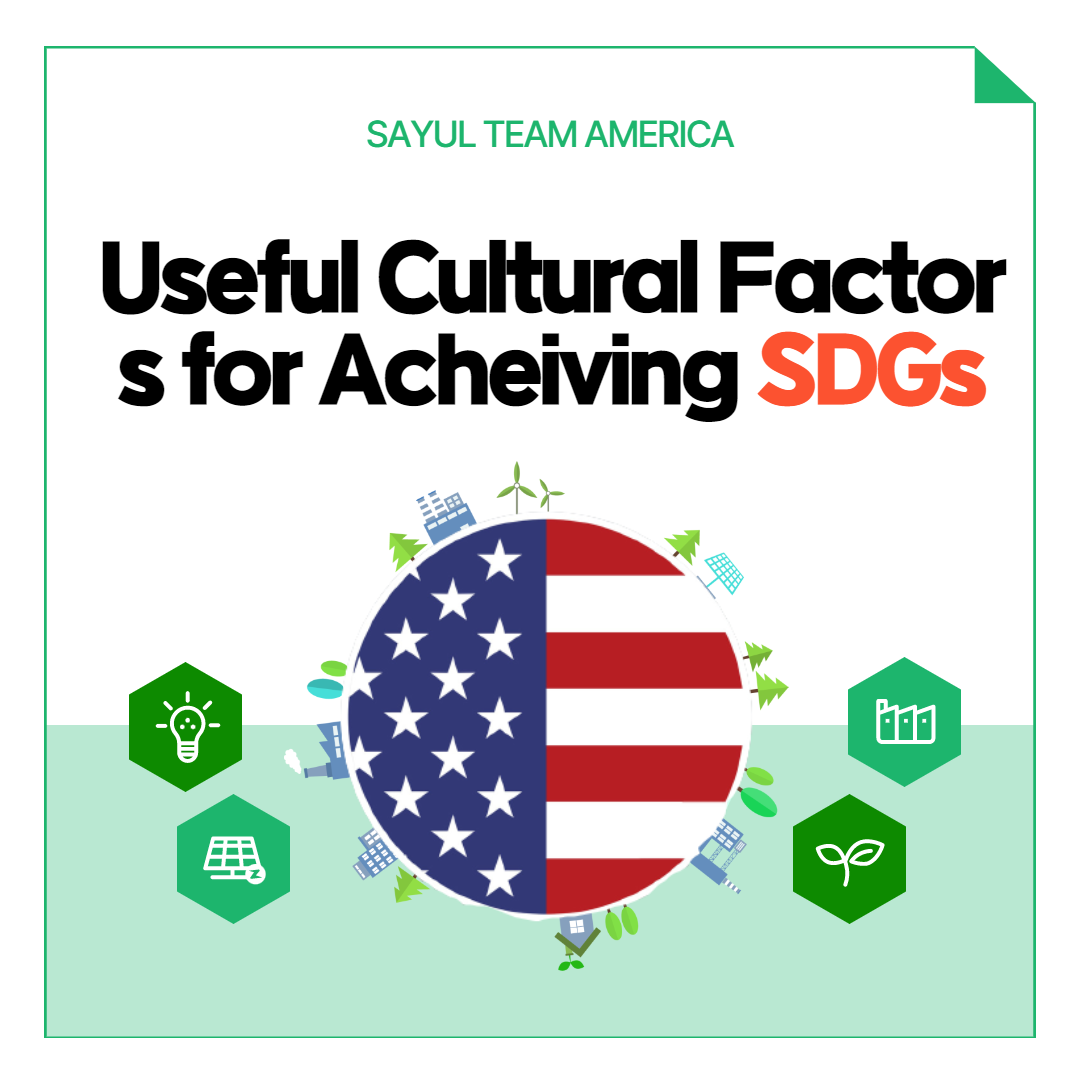 Hi, this is Team America from Sayul.
We looked into the cases where the United Sates of America is trying to achieve the SDGs. We start with the introduce of SDGs for some of you who don't know about it.
Furthermore, our Cards News is dealing with some brief introductions to various policies for sustainable development and Hawaii's examples. We hope you enjoy our products!