새 카테고리공공외교 연계 SDGs 이행 및 대표 사례_Europe_프랑스팀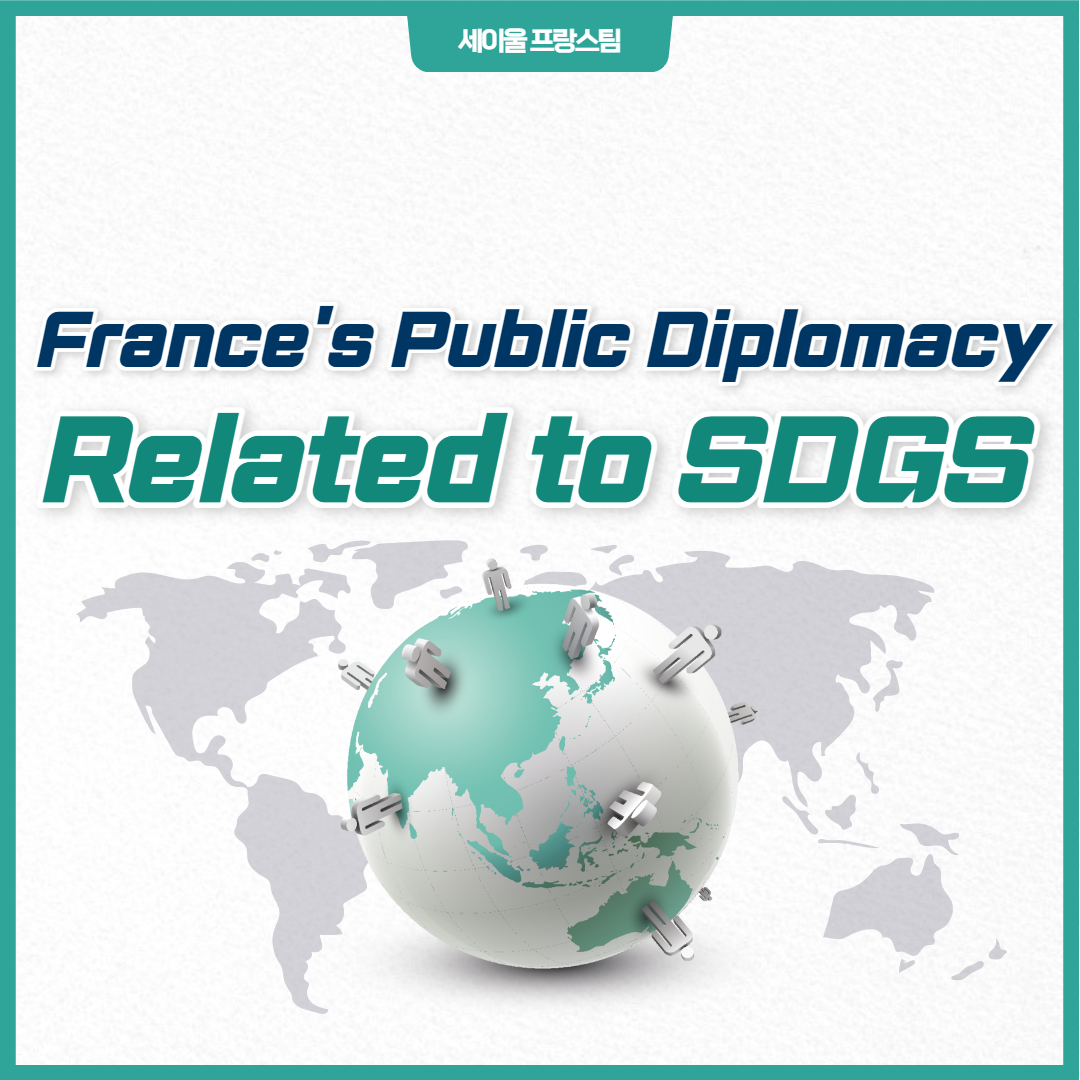 Hello, we are France team.
This May will look at the implementation of SDGs linked to public diplomacy in SDGs France.
France is currently conducting public diplomacy based on a continuously rising soft power index.
First of all, France has been providing cultural and cultural heritage support for the sustainability of cultural resources for more than 100 years.
In addition, France is conducting SDGs based on public diplomacy in terms of public support.
First, the city of Paris is funding other countries to end AIDS.
Next, France has the 'Oudin-Santini' Act, a policy of donating 1% of its budget to water-poor areas. The Act is closely related to the sixth clause of the SDGs' subsection, the improvement and management of access to water and sanitation.
As France is a world-class cultural powerhouse, it is also in the cultural field linking SDGs with public diplomacy.
Public diplomacy through education is realized through "Institute français" and "Aliance française."
In the field of festivals and cultural services, France is also realizing public diplomacy through the " La nuit blanche" festival and " Paris plages" service.
France is supporting the Maghreb-Saharan region through ICORN(International Cities of Refuge Network) for the SDGs in terms of refugee support and security and peace.
France is also linking public diplomacy with SDGs at the international organizational level.
We are trying to realize four goals of France through OIF(Organisation Internationale de la Francophonie).
So far, we have looked at the implementation of public diplomacy-linked SDGs in France.
Thank you :)