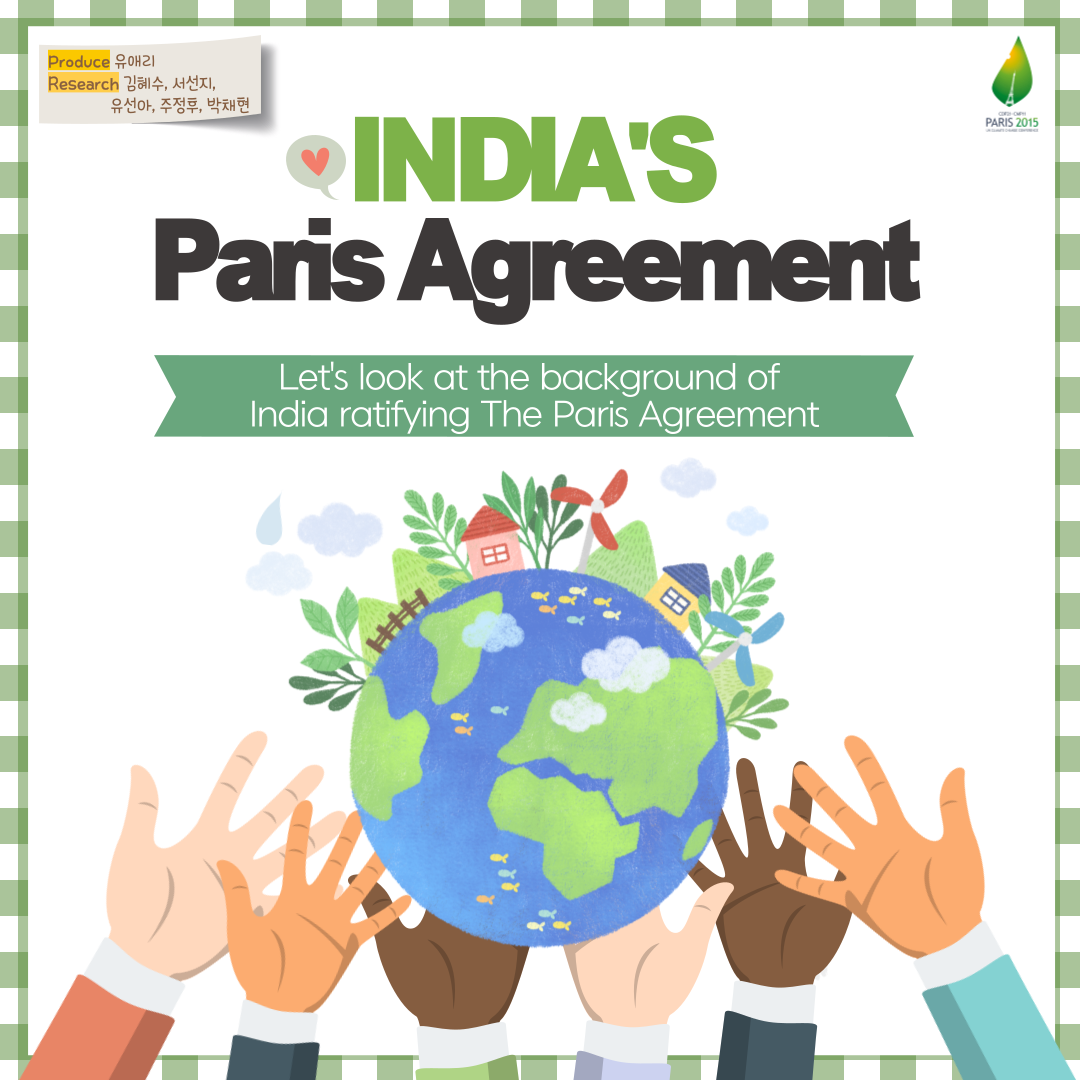 Hi everyone :-)
we are India team of SAYUL KOREA CLUB!
Let's look at the background of India ratifying The Paris Agreement!!
Q. Paris Agreement?
-It was adopted by 195 Parties at COP21 in Paris, on 12 December 2015/ The Paris Agreement set out to improve upon and replace the Kyoto Protocol
Q. India's ratification?
-The Agreement was ratified by 60 countries representing only 47.5% of global emissions
-India was affected by China and US which ratified The Agreement ahead of the start of G20 Summit
Q. India's gain & loss?
-Loss= As coal mining industry which is the lifeline of India's economy decreased, many people lost their job/ For the long term goal, massive investment is required in the current status
-Gain= Lots of new occupations related to fields like renewable energy are created/ The outer suburban areas where many renewable energy projects are proceeded are developed
!!!!!Behind story!!!!!!!!
India ratified The Agreement on Oct 2 2016 to celebrate the birth anniversary of Mahatma Gandhi. Gandhi lived a life of minimum carbon footprint.
#India is working not only on their own economic issues, but they're also actively joining the global movement to deal with climate change! we anticipate India's changes❤