새 카테고리파리협정에 대한 정책시행 성과사례_Asia_베트남팀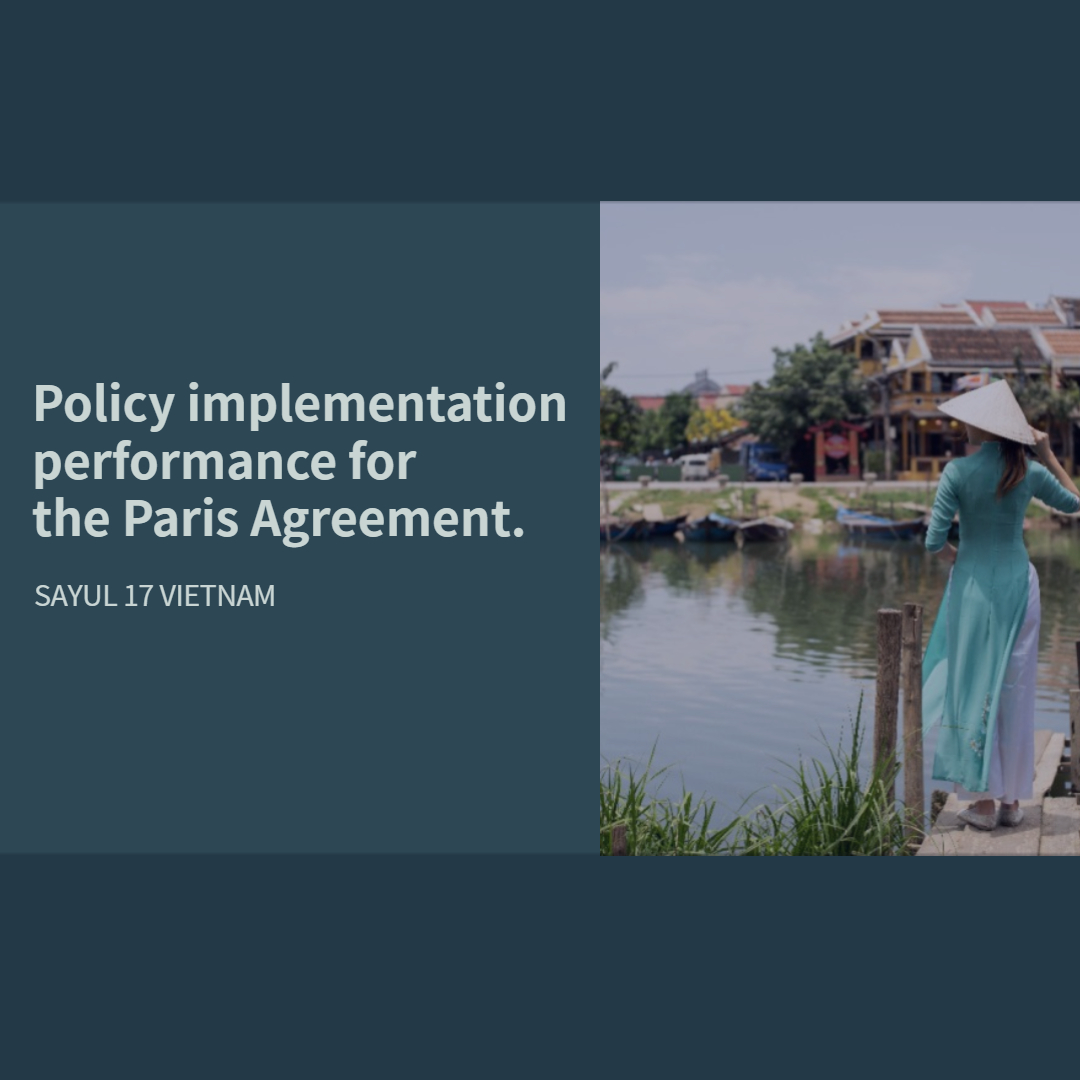 Hi, guys. This is team Vietnam :-)
Below text is the summary of what we've discussed about The Paris Agreement.

The Paris Agreement, the 21st COP21 in 2015, and the Paris Agreement, which will be the basis of a new climate system involving all countries from 2020, were adopted. Beyond the existing Kyoto Protocol system, which imposed obligations to reduce greenhouse gas emissions only on developed countries, a universal system has been established in which all countries reflect their own circumstances and participate.
The Paris Agreement adopts a market mechanism in Article 6 for the purpose of cost-effective NDC implementation. The first is a cooperative approach, which refers to a system that utilizes the Mitigation Outcome issued through voluntary cooperation between the parties in the form of both or multiple parties to implement the NDC. The second is the mechanism of sustainable development, a mechanism managed by a supervisory body designated by the General Assembly of the Parties to the Paris Agreement, and refers to a mechanism that can be used to issue mission reduction and implement national reduction goals. The third is a non-market approach, a system to promote greenhouse gas reduction and climate change adaptation based on technology transfer and financial support from developed countries.

As part of the implementation of these agreements, Vietnam is participating in the CDM project. The UNFCCC's program CDM project is one of the greenhouse gas reduction measures, and carbon emission rights will be secured from the UN as much as the results of promoting greenhouse gas reduction projects. If carbon emission rights are secured, companies subject to the emission trading system can offset as much greenhouse gas as they have secured if they emit more greenhouse gases than they have been allocated, while if they emit less greenhouse gas, they can sell them to other companies. On the other hand, developing countries benefit from receiving investment in sustainable development.
To briefly look at the case, SK Eco Plant will join hands with Nami Solar, a local roof top solar company in Vietnam, to invest a total of $200 million over four years to start a 250MW roof solar project in earnest. This will begin in earnest through a technology called "Saturn Solar Energy," where SK Eco-plant is in charge of registering, issuing, converting, and selling carbon emission rights, while Namisolar is in charge of business development, licensing, direct power purchase contracts (DPPA), EPCs (design, procurement, construction, and operation).
In addition, Vietnam intends to materialize the national road map by revising the Environmental Protection Act to respond to climate change and reduce carbon. This is a tool to supplement regulations on climate change response and promote greenhouse gas reduction, and to clarify who has the right to exchange, purchase, and sell carbon in Vietnam after being allocated national greenhouse gas emissions according to the Paris Agreement on Climate Change. This is expected to help contribute to sustainable development if it enters Vietnam under the motto of environmental management that meets global standards.