새 카테고리COP26 대응과 산업 및 기업의 성과 사례_Europe_프랑스팀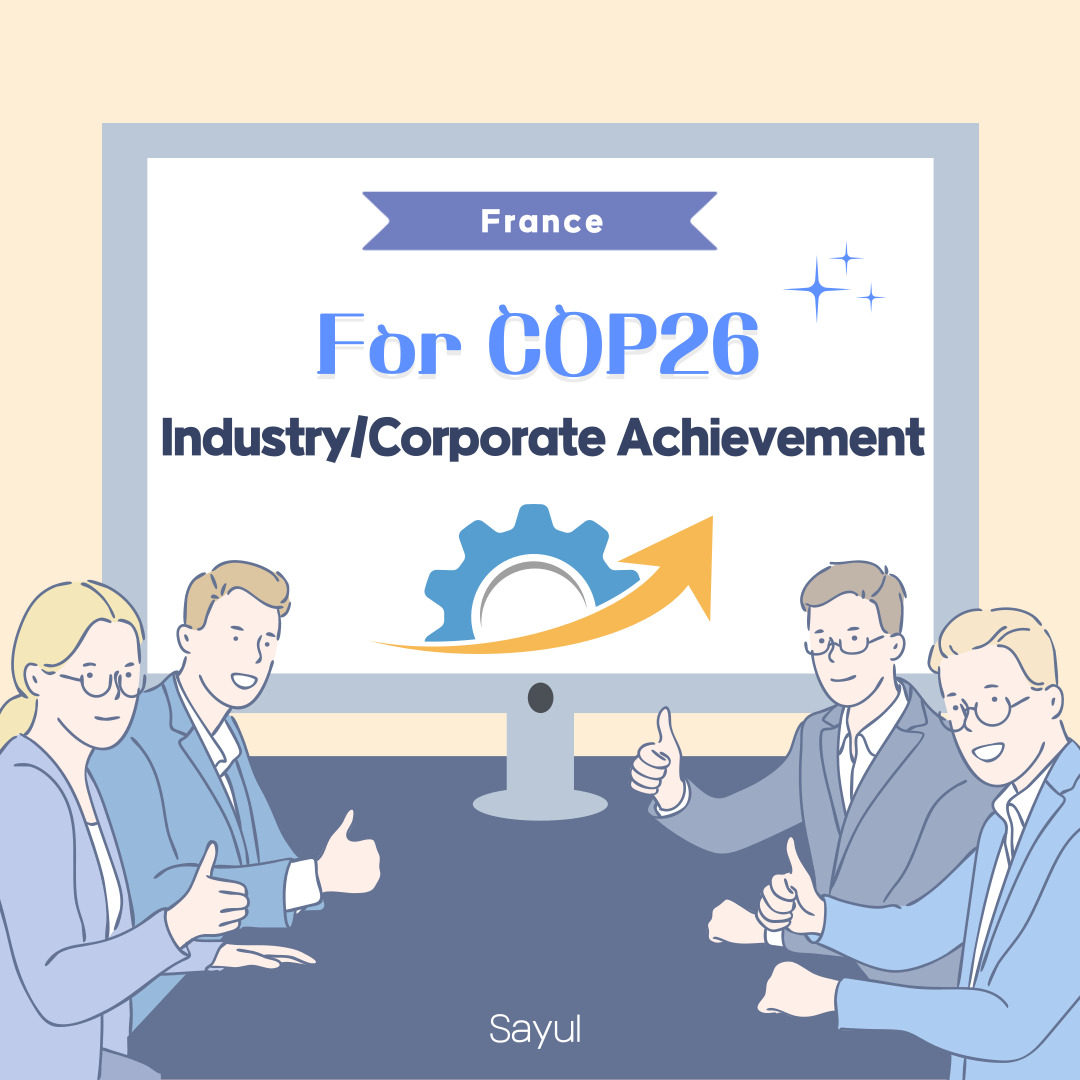 Hello, we're team France.
How is France responding to COP26?
First, France reduces thermal power plants to reduce greenhouse gas emissions through a carbon-neutral approach. It also expanded nuclear and green hydrogen and expanded renewable energy such as solar and wind power.
In addition, it actively utilizes the potential of ecosystem and agriculture by implementing harness agriculture and stopping importing products produced through deforestation.
France companies are expanding international actions against the climate.
The goals of companies that use hydrogen are largely divided into three.
1. Install sufficient electrolysis machines to achieve a decarbonized economy.
2. Develop clean mobility.
3. Develop the hydrogen industry sector that guarantees job and technical skills.
The challenges of hydrogen-using companies with these goals are to support industrial decarbonization through the rise of the electrolysis sector, development of large-scale de-carbon hydrogen transportation, and improvement of future research, innovation, and competitiveness.
In the fields related to agriculture in France, successful achievements and examples can be examined.
France's performance is also observed in financial companies.
In addition, various companies are showing achievements and examples such as the use of eco-friendly products and the expansion of new and renewable energy sources for carbon neutrality.
So far, we have looked at the performance and examples of French companies for COP26.
Thank you :)