새 카테고리COP26 대응, 대표적 산업기업 성과 사례_Europe_스페인팀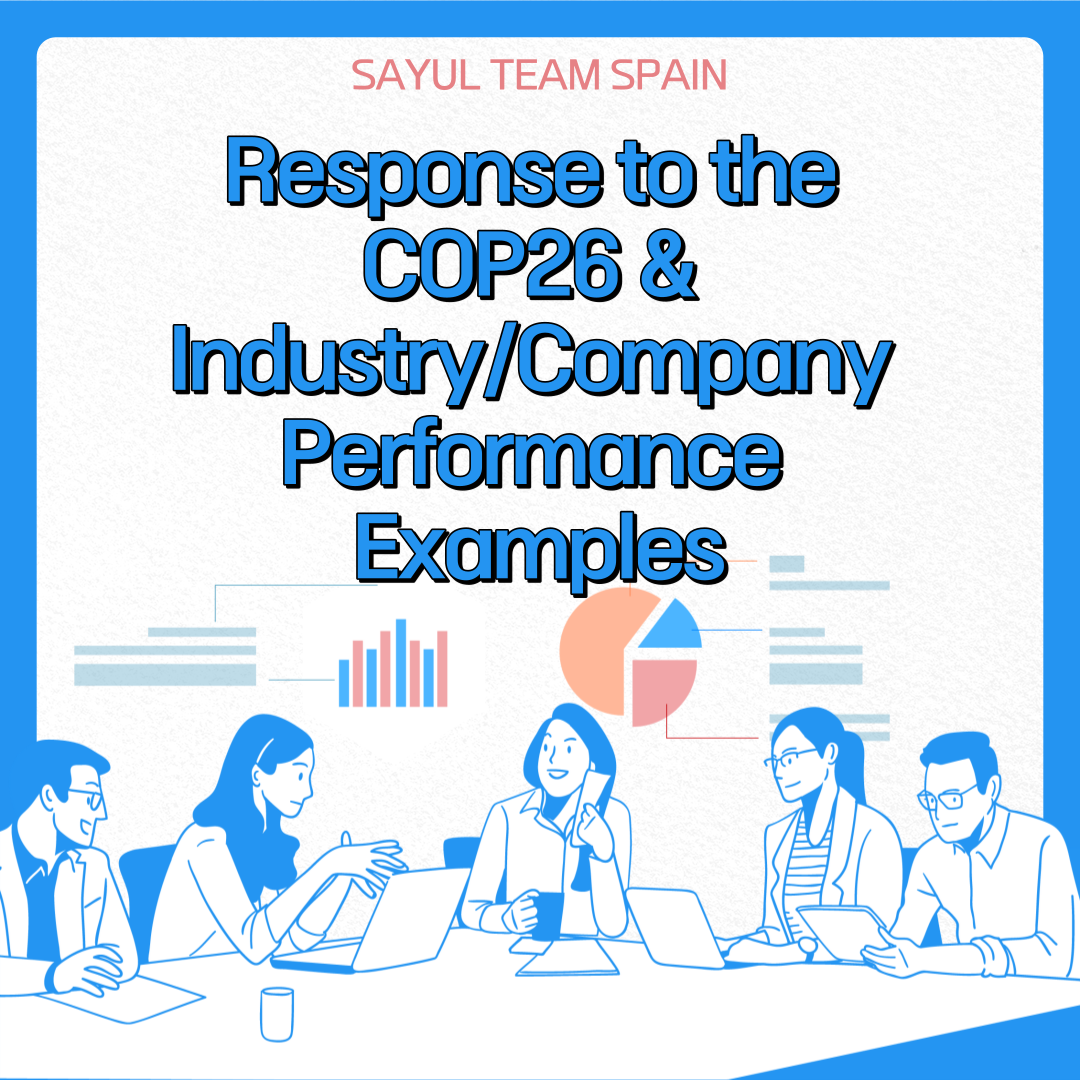 Hi! This is Spain team. This time, we would like to talk about Response to the COP26 and examples of Industry/Company Performance.
Renewable Energy Industry
-ACCIONA, ENDESA, OCEAN WINDS, IBERDROLA
2. Green Hygrogen Industry
-Spain made uo a buget of 8.9 billion euros by 2040.
-Spanish energy companies announced large-scale invetment plans.
-Green Hydrogen Projects in progress in Spain (H2PORTS, GREEN HYSLAND)
-ENDESA, IBERDROLA
3. Electric Vehicle & Its Infrastructure Industry
-PERTE, Moves Singulares
-Plan Moves: Supporting of EV Purchase, Expanding Infrastructure of EV
Thank you.