새 카테고리COP26 대응과 산업 및 기업의 성과 사례_Europe_핀란드팀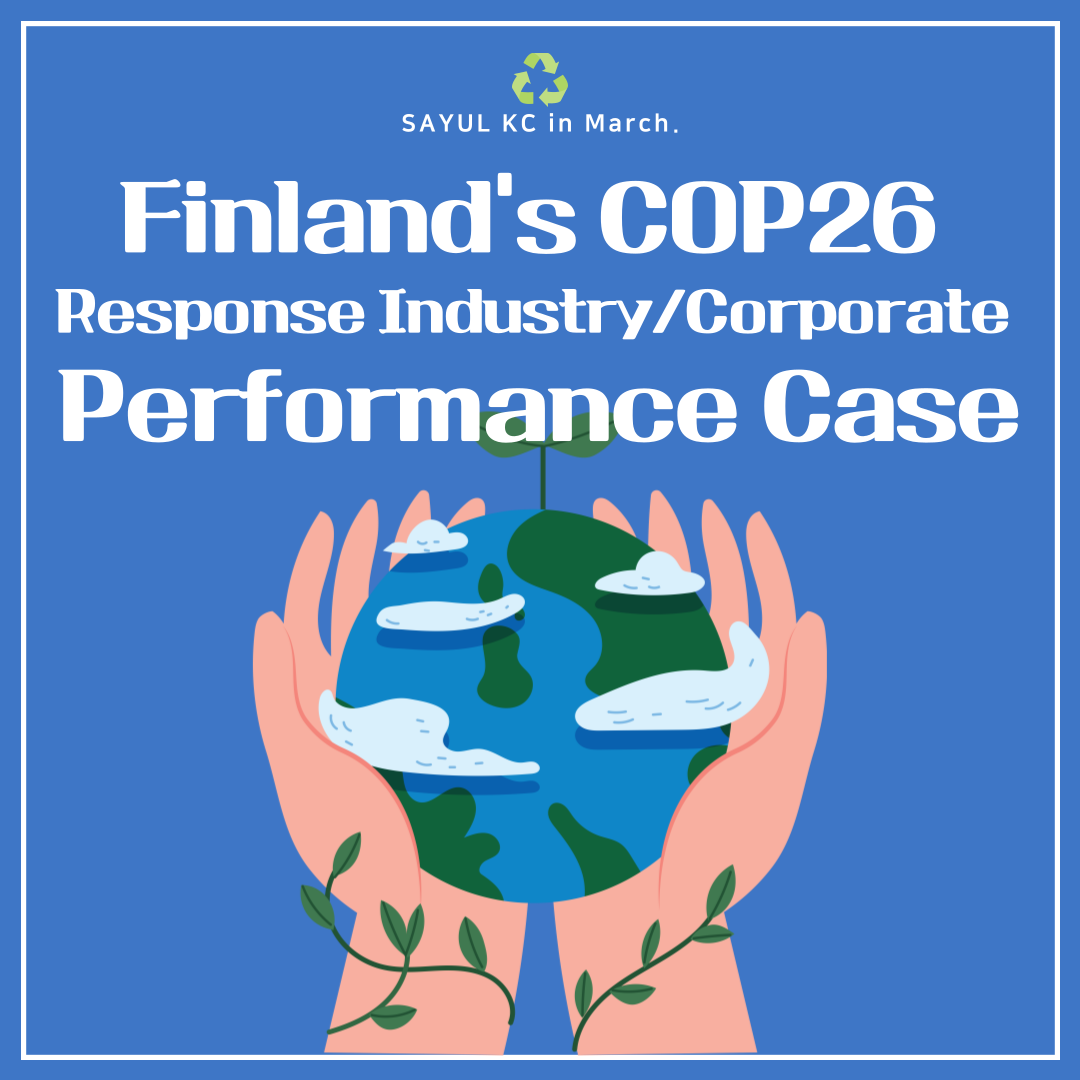 1. Overview of Finnish Industry COP26 Response
It aims to transform into the world's first fossil fuel zero society to achieve the "carbon neutral country Finland" by 2035. The Finnish government provides property tax relief and incentives to companies investing in eco-friendly energy facilities.
2. Examples
1) Finnish bank.
To realize COP26, the current classification of banknotes is centralized and the local distribution of banknotes is increased through companies handling cash to rationalize currency supply logistics.
2) Altum technologies and Nippon Steel Engineering's smart cleaning service
Altum technologies and Nippon Steel Engineering announced that they would launch a smart cleaning service through collaboration. This service serves to clean and prevent contamination of industrial equipment and pipes, which means that it benefits not only the industry but also the entire planet through a service that can be expected to reduce CO2 emissions from industrial production facilities.
3) Finnish energy company 'Neste'
Finnish companies actively promote green hydrogen projects using various supports. 'Neste', a leading company, announced its plan to invest in hydrogen production
4) National Battery Strategy 2025
It aims to utilize infrastructure from battery core material development and processing production technology research, capabilities, innovation, and culture. 'Sandvik', a leading company, expanded and introduced advanced electric mining equipment to reduce underground greenhouse gas emissions and increased the sustainability of mining operations by reducing ventilation and fuel costs. Finland's state-run energy enterprise 'Fortum' is striving to reduce carbon emissions with electric vehicles and industrial battery recycling solution