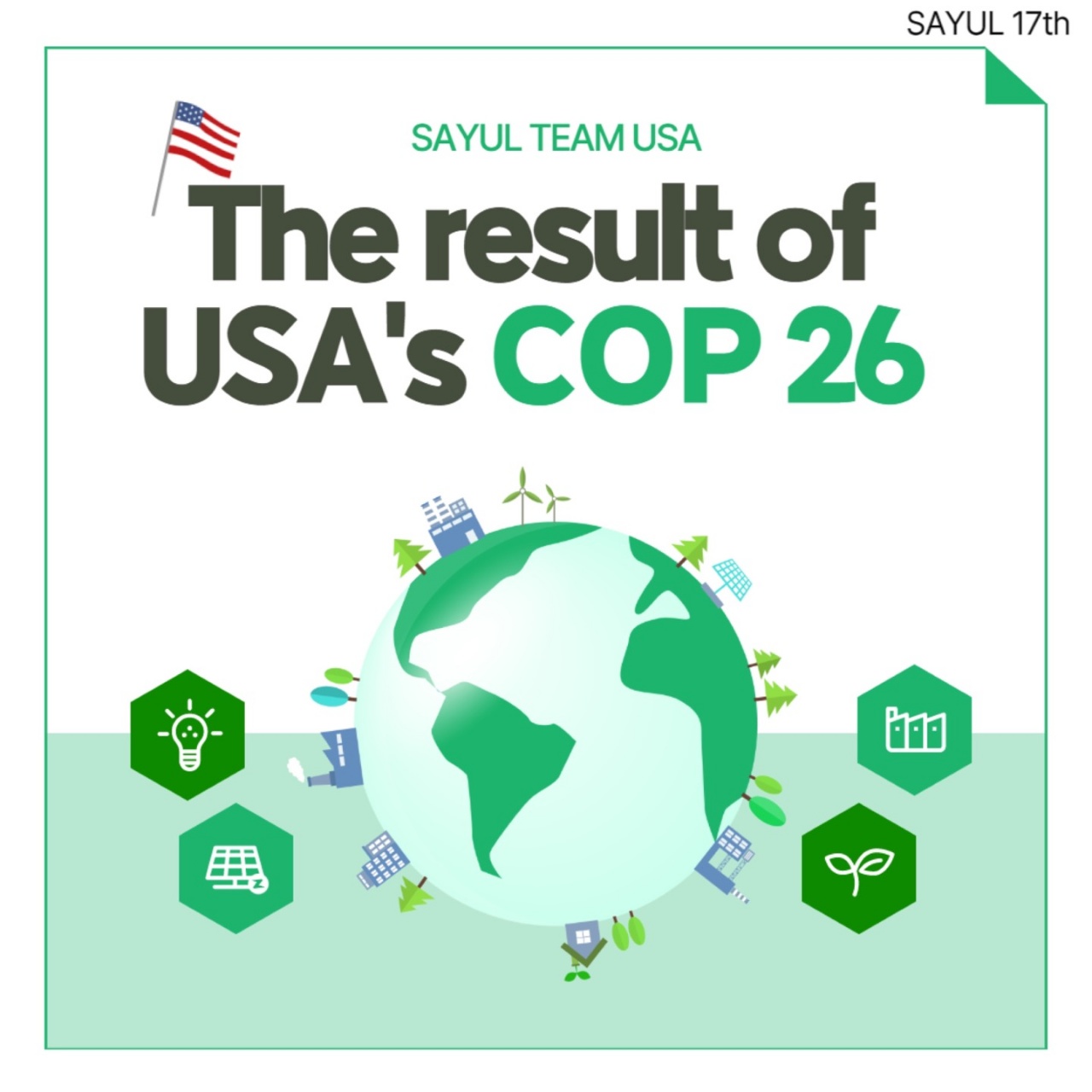 Hi guys, this is team America❗
We investigated the results of COP26 (NDC) in the United States!
Aren't you curious about what the United States has argued for carbon savings and how people react to it?
According to our research, Joe Biden, President of the United States, aims to reduce methane emissions by more than 30% by 2030 at the 2021 COP26 and further seeks to fully convert to clean energy by 2050. In addition, he said he is planning a green project to create jobs and help the weak in relation to environmental protection.
But there is a lot of backlash inside the United States. It is said that the carbon generation rate has increased as it costs too much money and tries to quickly revive the economic downturn because of COVID-19. In addition, President Biden has yet to keep any promises related to carbon reduction.
don't you want to know more about this topic that the purpose is good, but where various opinions are conflicted? If you look at our contents, there are more diverse contents! I hope all of you watch and enjoy our contents!