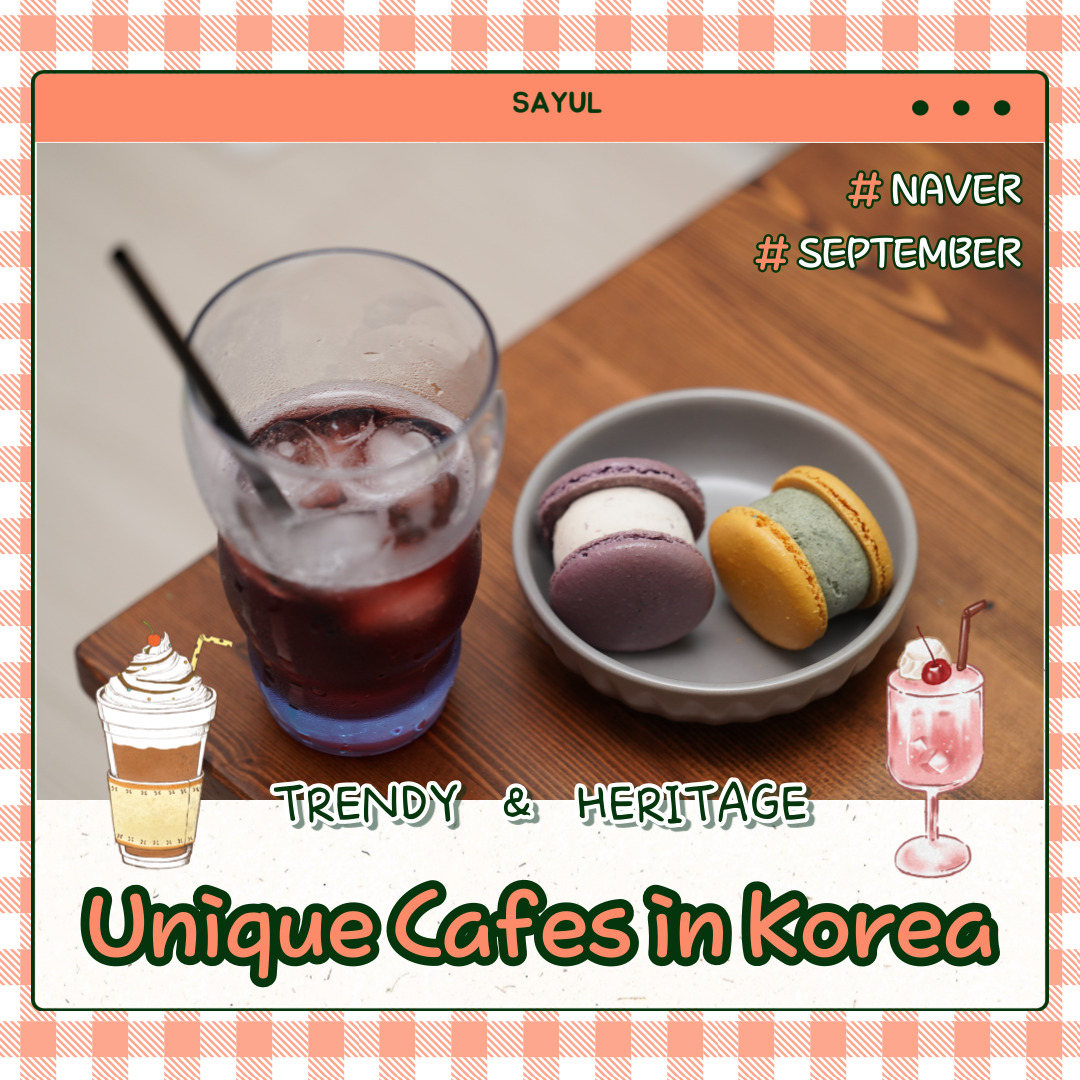 Hello, we are Naver. This is team Sinchon 2 of the 16th Culture and Public Diplomacy Group SAYUL. The team name "Naver" comes from the word "neighbor" which shows that we like to interact closely in a friendly manner. We would like to introduce unique cafes which have been one of Korea's distinctive trends.
Korean unique cafes sell products that are different from what most would assume to be typical or provide specific services. Ordinary cafes are generally deemed to be spaces for enjoying coffee and drinks. Recently, however, cafes in Korea have adopted the concept of a fused living and cultural space where you can chat, relax, play, and study. Korea's diverse coffee culture exhibits various exotic cafes that define Korea's unique culture and lifestyle. These unique cafes have the perks of revitalizing the lives of people who are tired of the same daily routine by creating a specialized and unique environment dedicated to different areas like art, music, and games.
First, we have pitch-black cafes. It is a space of complete darkness where people can enjoy playing board games (jenga, crocodile roulette games, etc.), writing letters, and having meals. Not only is it an interesting space, but it also provides an opportunity to experience blindness and raise awareness of the disabled in our society.
Next, there are drawing cafes. You can draw and paint to relax your mind and body. There are various canvas sizes and templates, and you can draw freely if you want. They provide berets, aprons, and sleeve covers as well as a photo spot in front of a famous painting. It is a nice place to create artwork in peace.
Escape room cafes are popular as well. As suggested by the name, it is a place where you enter a room and escape within a given time, which is different from the typical form of a cafe. You must escape by following the many problems and clues in the room. There is also a movie called Escape Room which is based on this concept.
Finally, there are study cafes. The name is the compound word of study and cafe. It is a space where groups can study and has a similar atmosphere to a library. You can also enjoy a light meal or a cup of tea while studying. In addition, there are aquarium cafes where you can enjoy drinks and alcoholic beverages in a mini aquarium, board game cafes where you can play various board games, and cartoon cafes where you can read cartoons while enjoying snacks.
These are only a few of the many unique cafes in Korea. In addition to what has been introduced above, there is so much more. In the near future after this pandemic, we would like to welcome all to explore and enjoy the unique cafe market in Korea. Thank you!