새 카테고리Special Anniversaries in Korea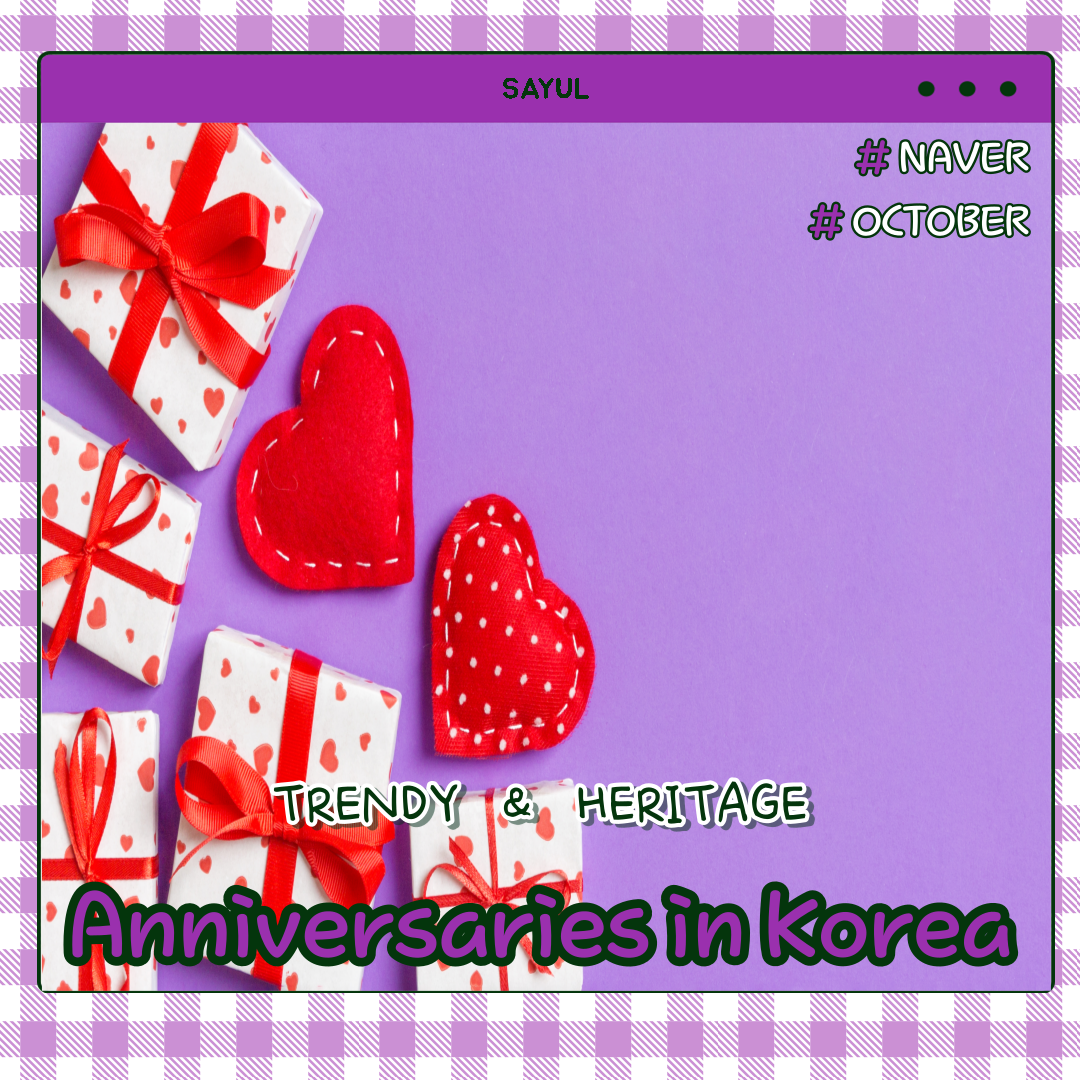 Hello, we are Naver! This is team Sinchon 2 of the 16th Culture and Public Diplomacy Group Sayul. We would like to introduce special anniversaries in Korea.
There are about 32 anniversaries in Korea. First of all, January 19th is an anniversary called Jjimjilbang Day. Jjimjilbang is a large public bathhouse with hot tubs, showers, and traditional massage tables. It is a day of going to a Jjimjilbang with family or friends. It is set on January 19th because the emergency number in Korea is 119 so the image of heat was seen as the associating factor.
March 3rd is Samgyeopsal Day which is a special day to eat pork belly which is probably the most commonly consumed type of meat in Korea. When we look at the word samgyeopsal, it can be directly translated as three layers of fat. So that is where the date "3/3" or March third came from.
Also, September 17th is Confession Day It is when you confess to someone you like. It is set on this day because if a couple starts dating on Confession Day, December 25th which is Christmas becomes their 100th day anniversary.
The positive aspect of these anniversaries is not only about bringing people together through various commemorations but also to look back on those that have been marginalized. Unfortunately, however, most of Korea's anniversaries are now being criticized as simply being marketing tactics as there are many days created to promote commercial success for consumption of certain products. An example of commercial marketing is Pepero Day on November 11th. Pepero is a popular snack in Korea. Recently, against this commercial anniversary, people have been replacing this day with Garaetteok Day which is a long-shaped rice cake. This is part of promoting rice consumption for our farmers, and the state and government are actively promoting it.
These were only some of the many anniversaries in Korea. There is much more to discover along with Korea's unique culture. Thank you!