새 카테고리Korean Delivery Service Culture
Hi, everyone. we are Team Anam 2, Bridge!
Today, We will introduce 'Korean Delivery Service Culture'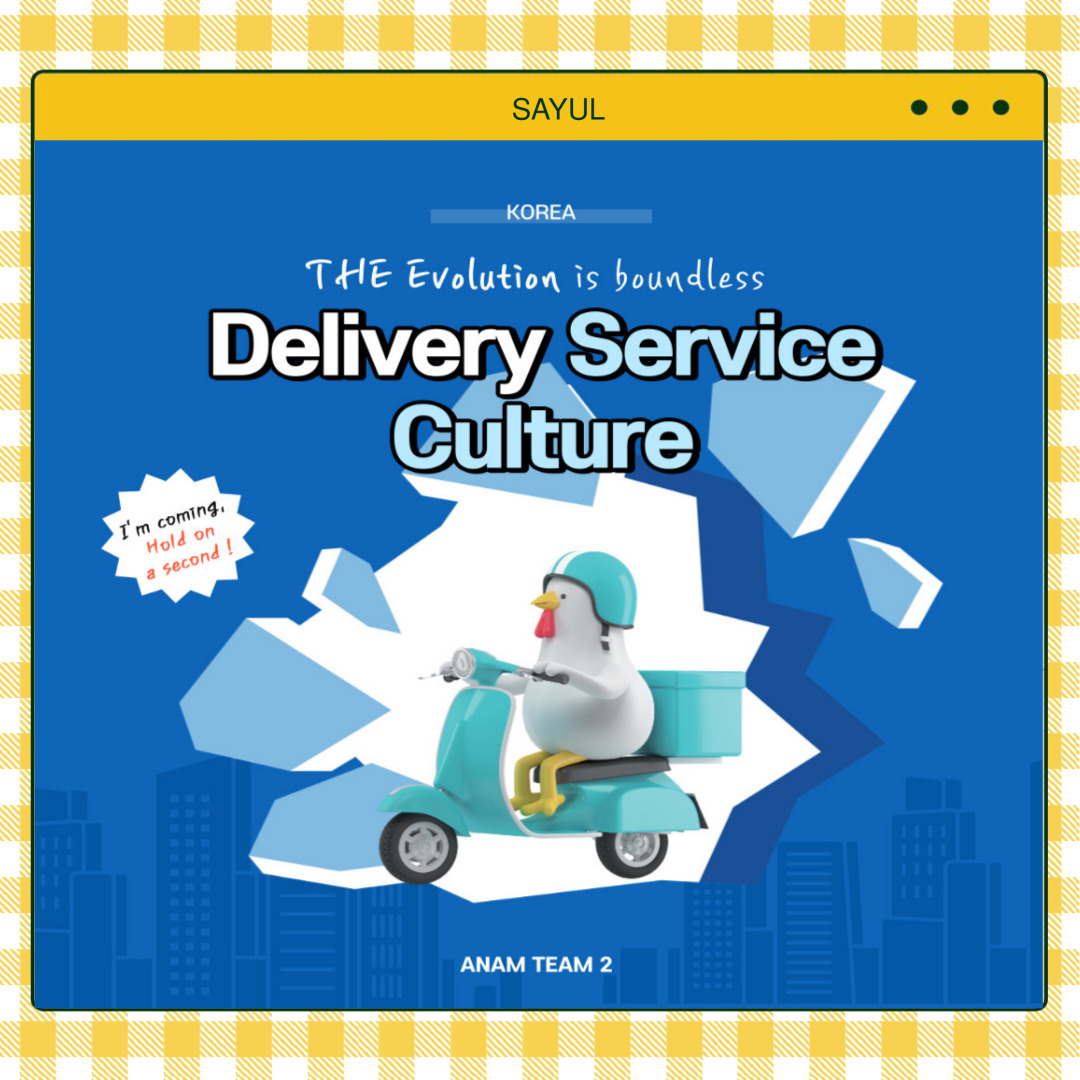 The world already knows about the convenience of delivery, Uber Eats, Meituan, Just it take away, ects.
Korea also has an active delivery culture, maybe more than many countries.
Now we are faced with COVID-19 and the time of full-fledged delivery has opened.
In the past, people had to make phone calls to order food, but with the advent of delivery apps, ordering food has become much simpler.
By entering the delivery address, people don't need to later write it again. Also, users pay in advance, so they can receive food without face-to-face contact.
Of course, There are a variety of restaurants in the application, and foods are divided into specific categories. Therefore, users can easily order the food they want.
The contents are as follows:
1. Reasons why delivery service is so popular in Korea
2. Introduction of major Delivery mobile applications in Korea
3. Consumer's changed order statistics
4. Unique delivery foods, like In-flight meal, Cinema popcorn, Internet Café(PC room) meals
5. Problems of delivery foods
Delivery foods make our life more comfortable, however "for our health and environment, why don't we have a hot and
healthy meal at home today?".
We need a more detailed movement of a climate change.
Earth still suffers from disposable packaging, like plastic, vinyl.