새 카테고리Hidden Meanings behind Traditional Korean Dishes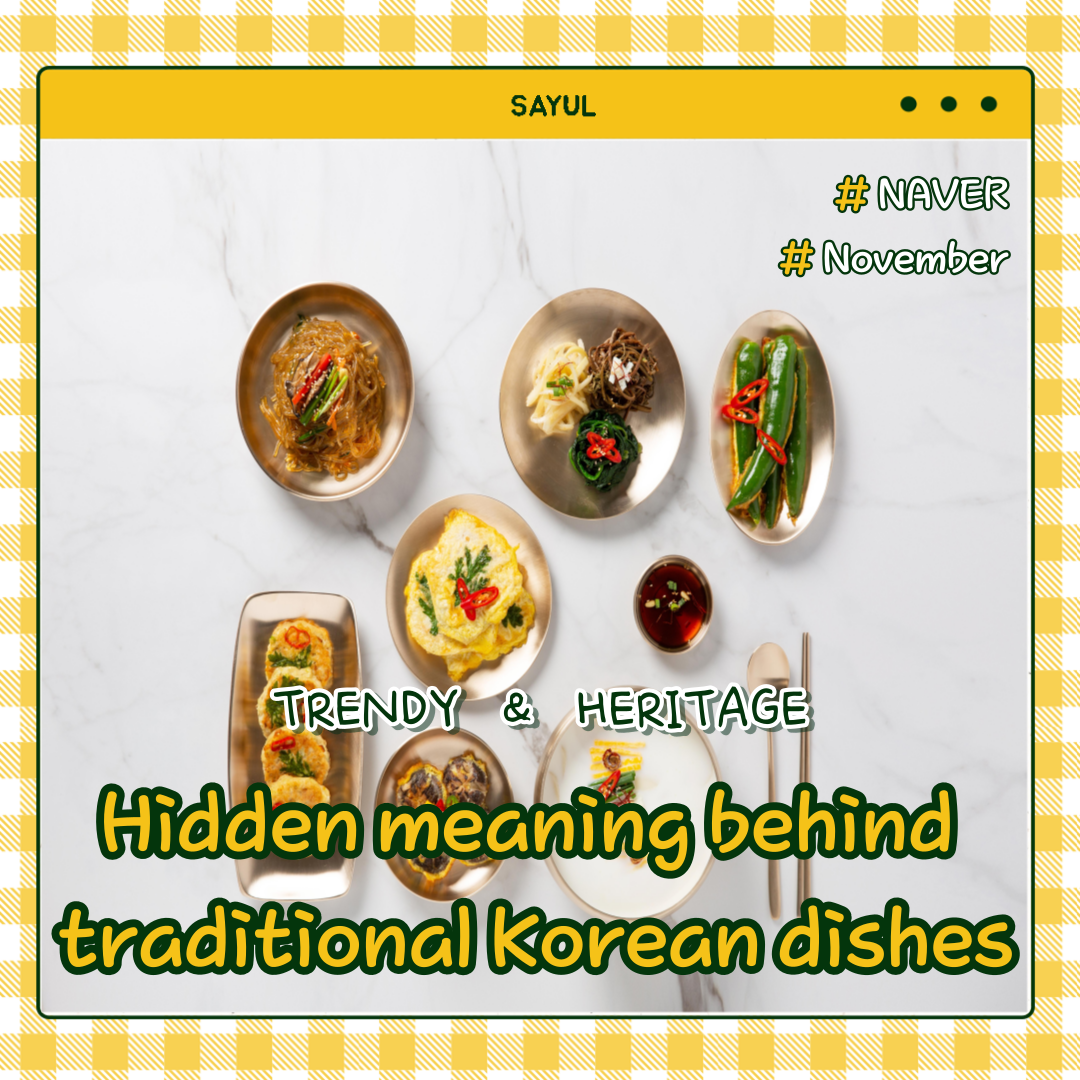 Hello, we are Naver. This is team Sinchon 2 of the 16th Culture and Public Diplomacy Group Sayul. Today, we would like to share some hidden meanings behind traditional Korean dishes.
There are various meanings and customs that have been passed down from ancient times through different cuisines. So when you look at a particular food, you can naturally think of the story behind it. Let's look into some examples.
First of all, there is rice cake soup. The main ingredient of rice cake soup, garaetteok, is white and long in shape, so it also means to wish for a long and healthy life.
The second is Yeot. Yeot is a traditional Korean taffy. It is a tradition to gift and eat yeot before an important exam. The sticky substance of the taffy signifies someone or passing the exam.
Next is baekseolgi. Baekseolgi is a white rice cake. The pure white color represents hope that a baby's life will be pure and clean. The cake is usually served at a child's 100th day anniversary.
The last example is seaweed soup. For Koreans, seaweed soup has a positive and negative meanings. First, it is always served to the mother on the day of giving birth to a child. Seaweed helps blood circulation for the mother's quick recovery. It is also a must on birthdays. On the other hand, there is also a negative meaning of failing an exam. Since seaweed is a slippery vegetable, there is a tradition of avoiding seaweed soup on important days because it could cause one to "slip" on the test.
So far, we've looked into the hidden meanings behind Korean foods. Thinking about the hidden meanings helps people enjoy the food even more. Thank you!