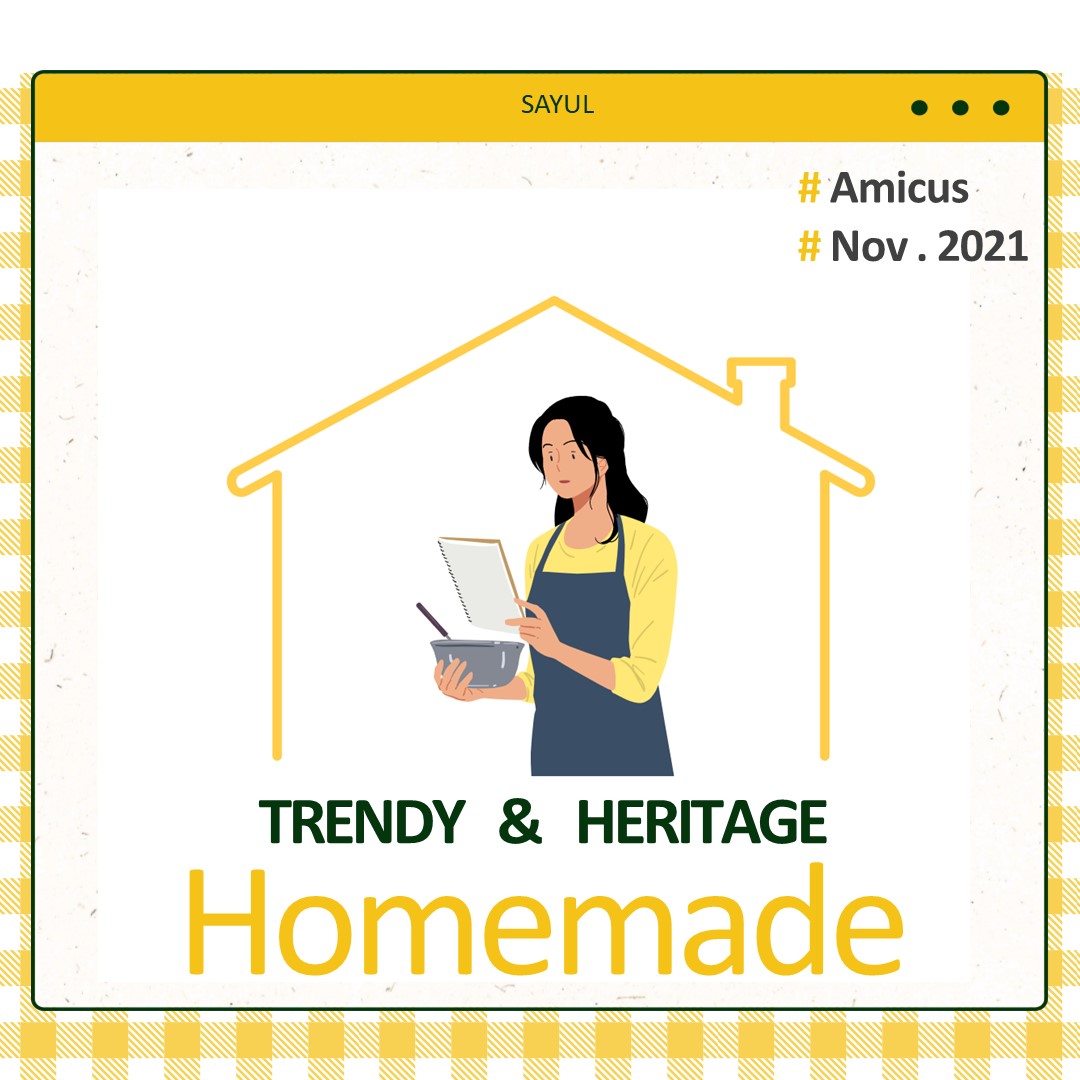 Hello everyone! We are Sinchon Team 1 of Sayul, Amicus. This month, we'd like to introduce homemade trend of Korea.
The COVID-19 pandemic has created a variety of fad cultures. As people avoid going out, they grow their own food ingredients and then cook at home by using the recipe. So trendy culture such as homemade meals and home café appeared.
1. Bbopgi
As "Squid game" on Netflix touched off a boom, making Bbopgi became popular all over the world. In other words, A past snack made with sugar and soda has become popular among the mz generation. As the Bbopgi became famous, the challenge that people try to make by purchasing a Bbopgi kit appeared. Besides, As a meme that changed the shape of Bbopgi appeared on SNS, various parodies were made.
2. Greek yogurt
The popularity of Greek yogurt was largely driven by a famous comedian named Park Na-rae. Park Na-rae, who appeared on MBC's entertainment program " I Live Alone", introduced Greek Momo yogurt. "Greek Momo yogurt" is made by digging out the inside of a peach and putting thick texture yogurt in it. "Greek Momo yogurt" is the name of a menu that has been sold at a café in Cheongdam-dong, Gangnam since the summer of 2017. Park NA-rae introduced this recipe in the 408th episode of "I Live Alone" and then Greek Momo yogurt became rapidly popular. "Momo" is a word referring to peaches in Japan. But this recipe has nothing to do with Japanese origins. "Momo" appeared for the first time at a café in Cheongdam-dong. Since this recipe was introduced, it became popular to make and eat "Greek Momo yogurt" on SNS. Furthemore, besides peaches, a variety of ingredients(nuts, fruits etc.) are being used to make "Greek Momo yogurt".
What the trend of making Bbopgi and Greek yogurt have in common is that they began with broadcasting. Bbopgi started from "Squid game" and Greek yogurt started from "I Live Alone". The exposure effect of popular broadcasts and the situation of Corona Virus created new trends. In other words, it can be seen that the effects of media and famous broadcasts have a high ripple effect.
Was it interesting? If you have some opportunities, try making Bbopgi and Greek yogurt. It would make fun!
Thank you!