새 카테고리WE ARE BORN TO EAT: COUNTRY FOR DELIVERY
<WE ARE BORN TO EAT: COUNTRY FOR DELIVERY>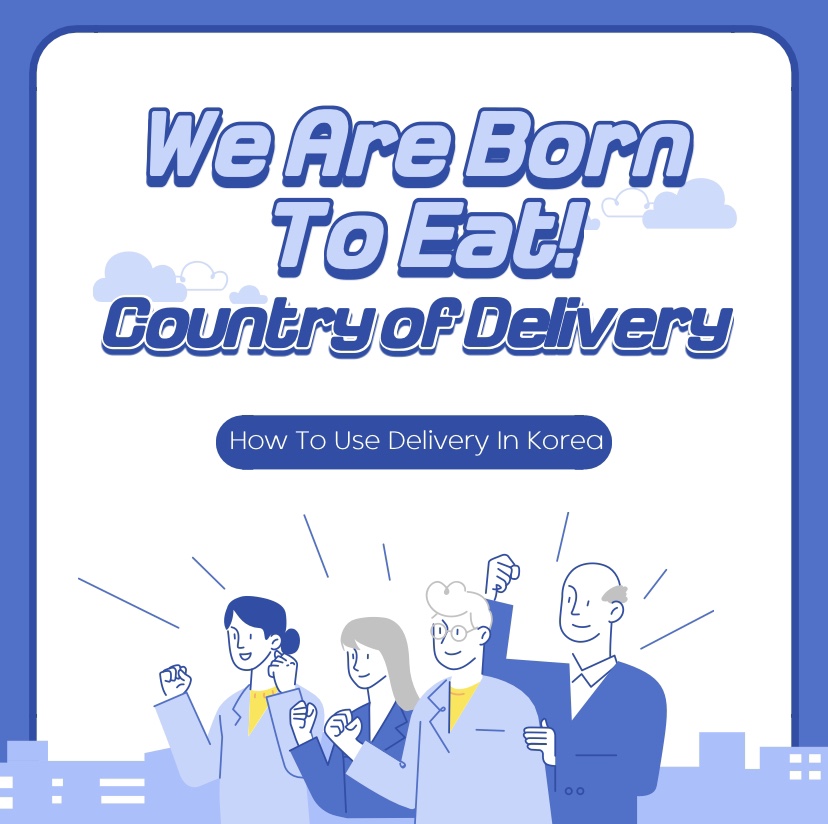 Q: Do you have any special tips to receive discounts or additional services in the delivery application?
A: Normally, the discount from 5,000 KRW to 10,000 KRW is applied to the first delivery. So we recommend you to download this discount coupon.
Recently, 'Kakao pay' and 'Naver pay' are widely used. If you pay for the delivery by linking those services, you can get the points which can be exchanged into the money later.
Almost every eatery gives a discount or additional service such as a side menu if you write a review of the restaurant. Also, it is necessary to visit the discount news pages to check the linking system of your own credit card and discount event.
Q: Does Korea have delivery pay? Is there any standard?
A: In Korea, if you deliver food, delivery pay is added separately. Each eatery has its own delivery pay.
Also, most restaurants set a minimum price for delivery service, normally above 10,000 KRW to keep the balance of their income and outlay. You should be careful when delivering the food.
Delivery pay differs upon distance. If the customer locates far from the delivery place, the delivery pay also goes high.
Q: Is there any special way for foreigners to experience the developing 'Delivery Culture in Korea'?
A: In Korea, 'Sharing economy', which means to share each other and leads to collaborative consumption, is in fashion. Therefore, normal people can easily participate in delivery part-time job. Also, due to COVID-19, the demand for delivery service dramatically increased, which results in new part-time delivery named 'Ddubeoke(뚜벅이)'.
'Ddubeoke(뚜벅이)' is the service that every person can participate in delivery part-time job anytime depending on individual's lifestyle. Only smartphone applications are required.
It differs upon companies, but when the options are completed, foreigners can also join the 'Ddubeoke(뚜벅이)'!
The Way Foreigners Survive in Korea, The Country of Delivery!
We hope you enjoy more profitable delivery service through this QnA.
*For the environment, if you don't need disposal products, please specify that 'you don't need disposal spoons and chopsticks'.