<LOST&FOUND: TIPS 101>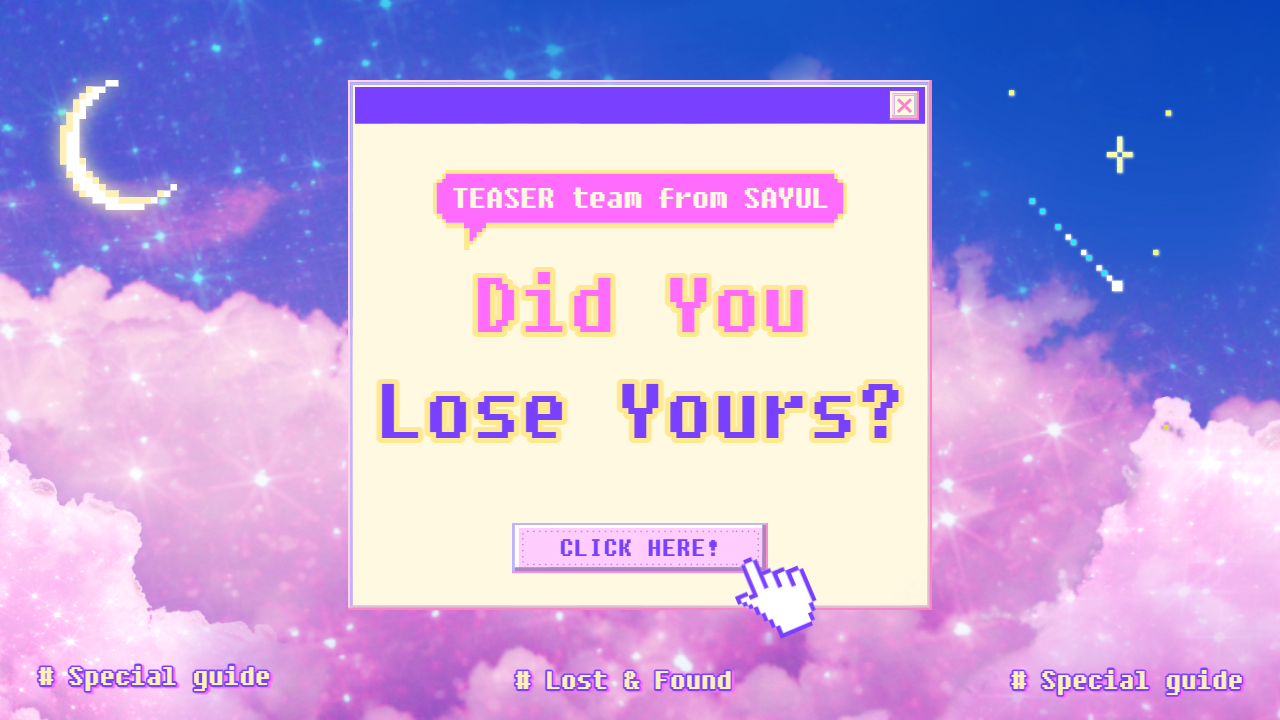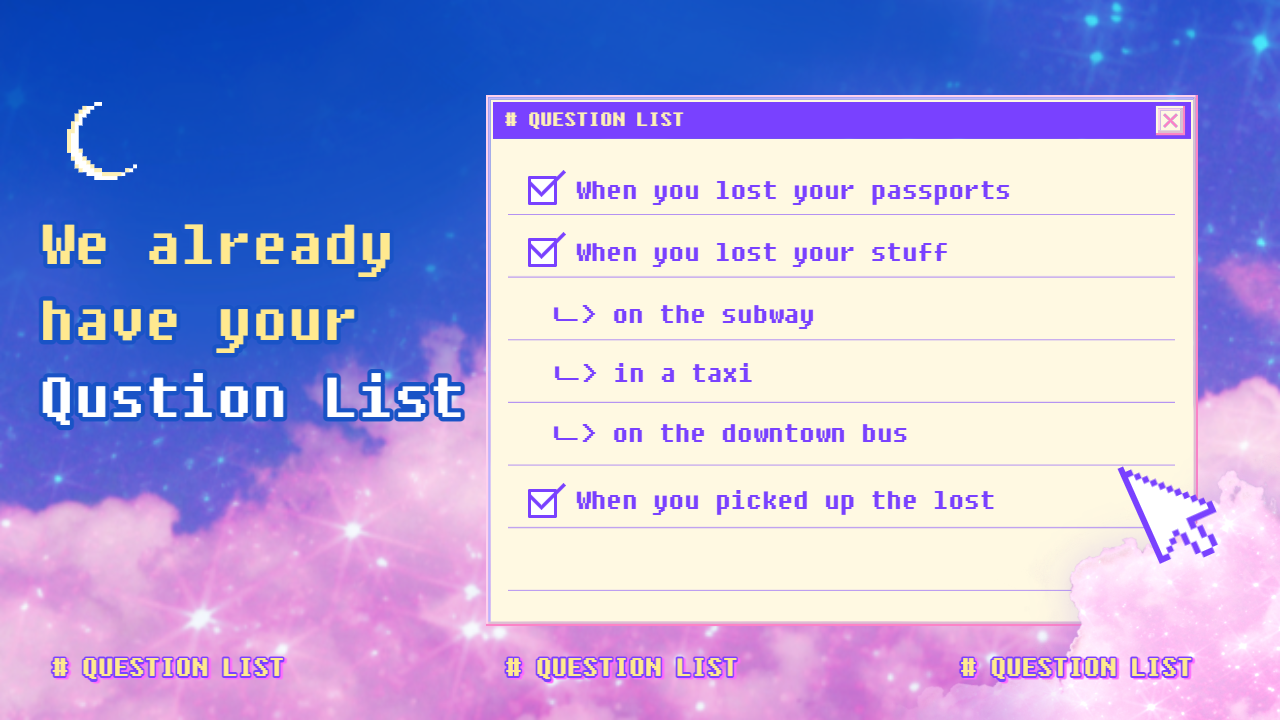 Close your eyes and imagine; you have finally arrived in Korea, in a land of culture and technology which you are just so excited to make your visit, but, oh no, you have search through your pocket, but your important items are missing, or even more complicated-you've found a missing item in the middle of a street!
Hello, we are Teasers, team number 3 in a Sinchon district, and we proudly present our 101 tips on what to do, if you ever lost or found any of the essential items, such as your phone or passport.
#Special Guide #Lost&Found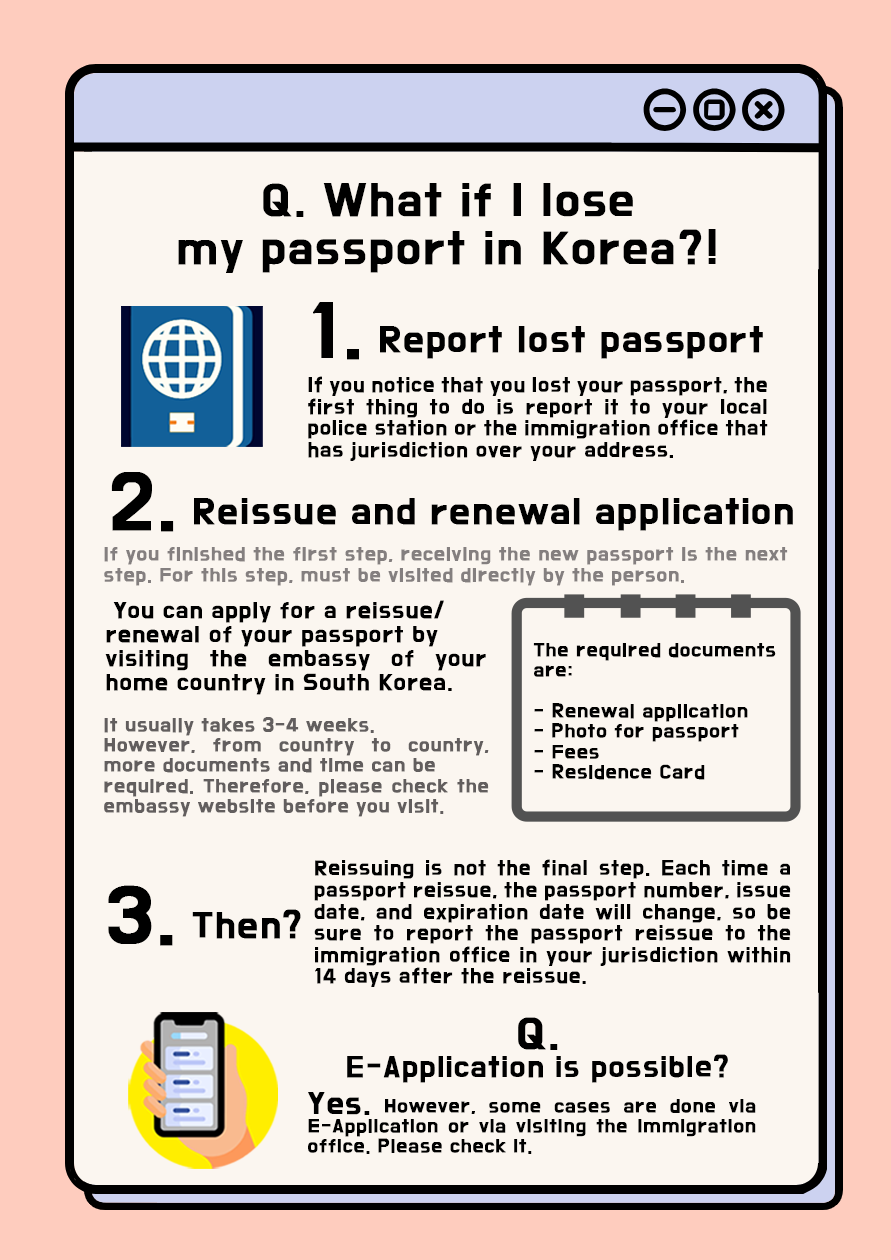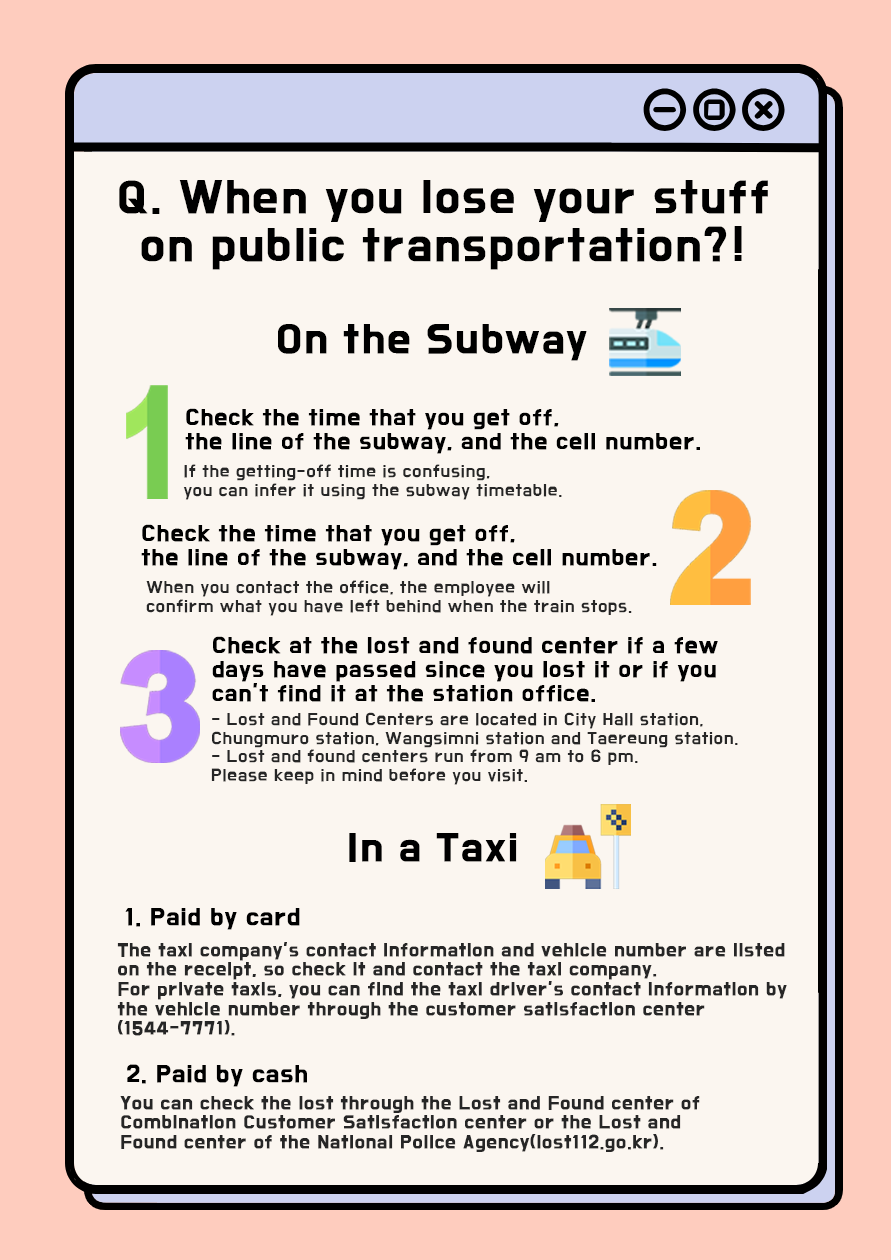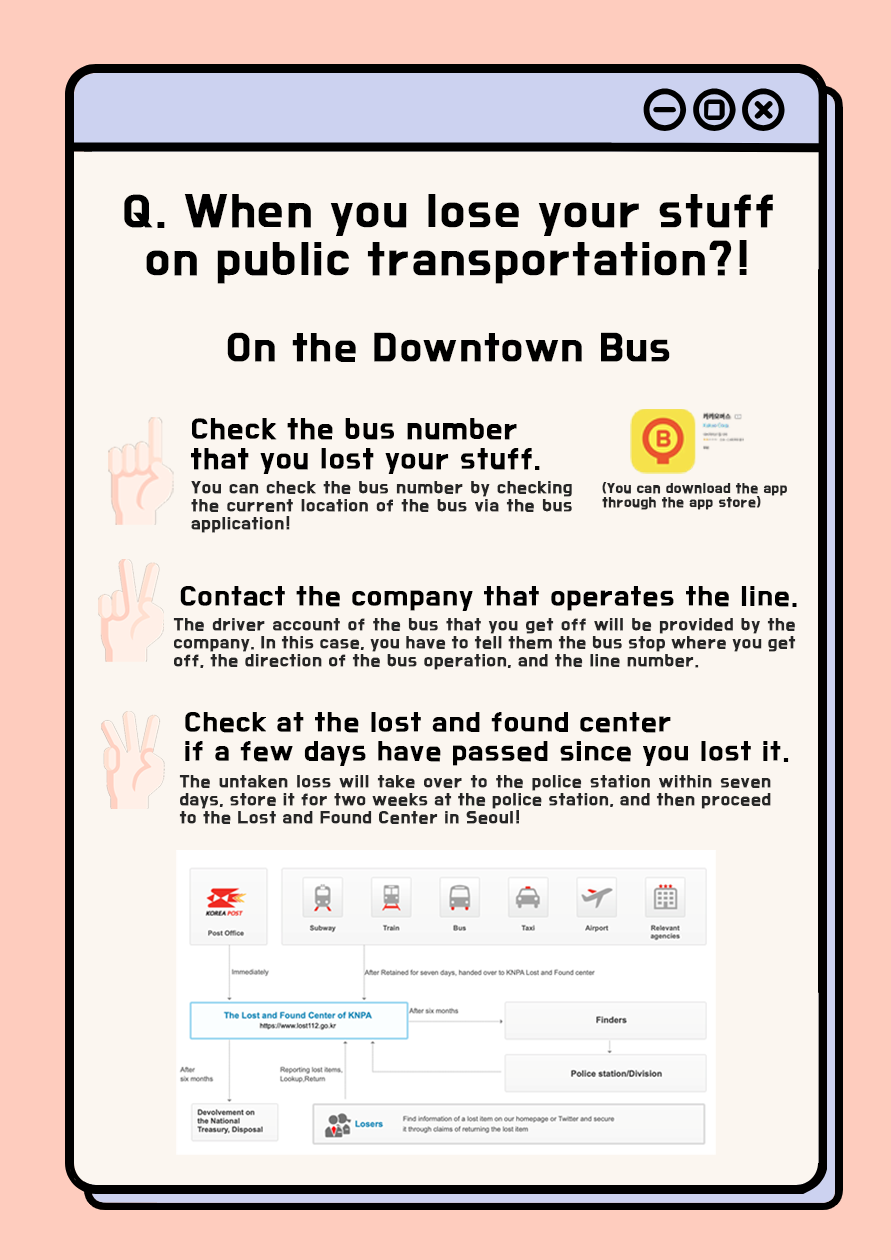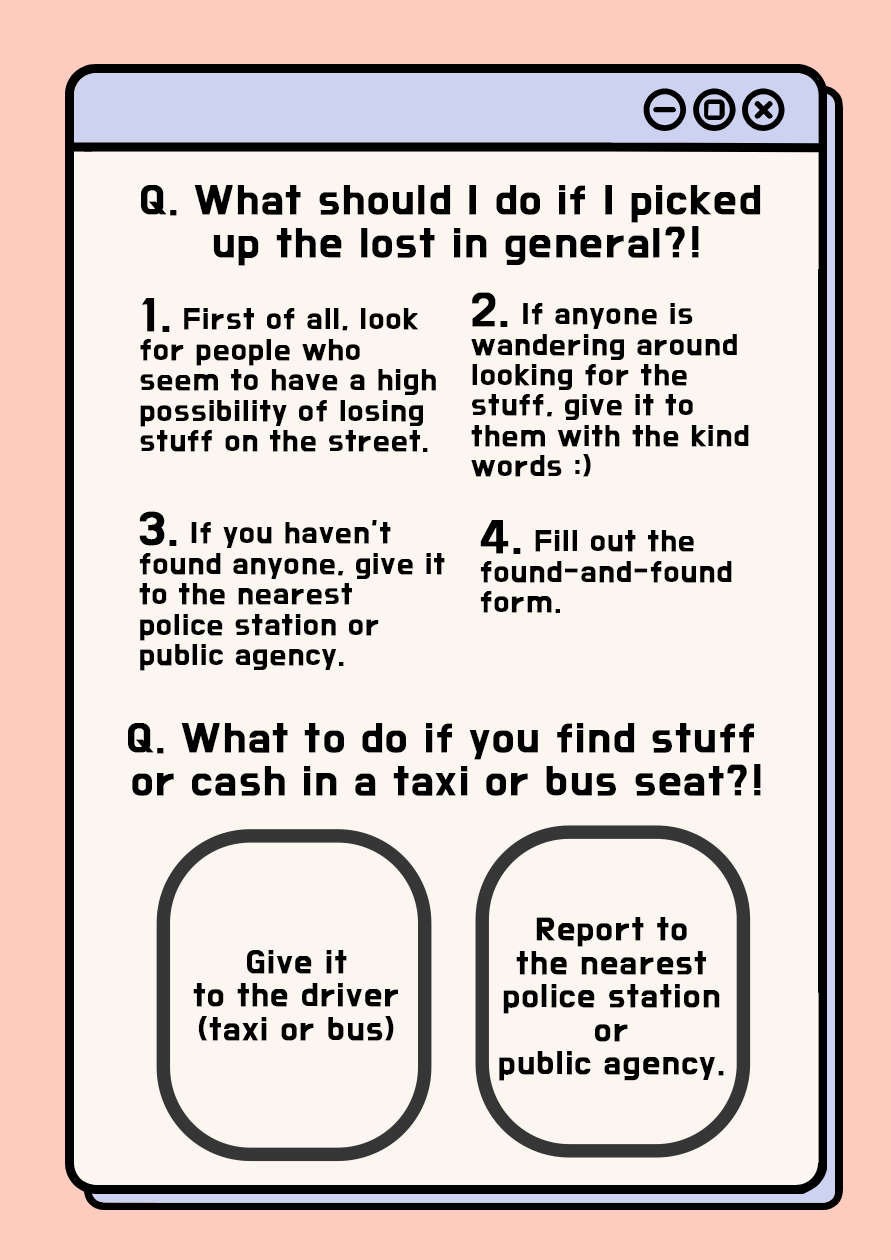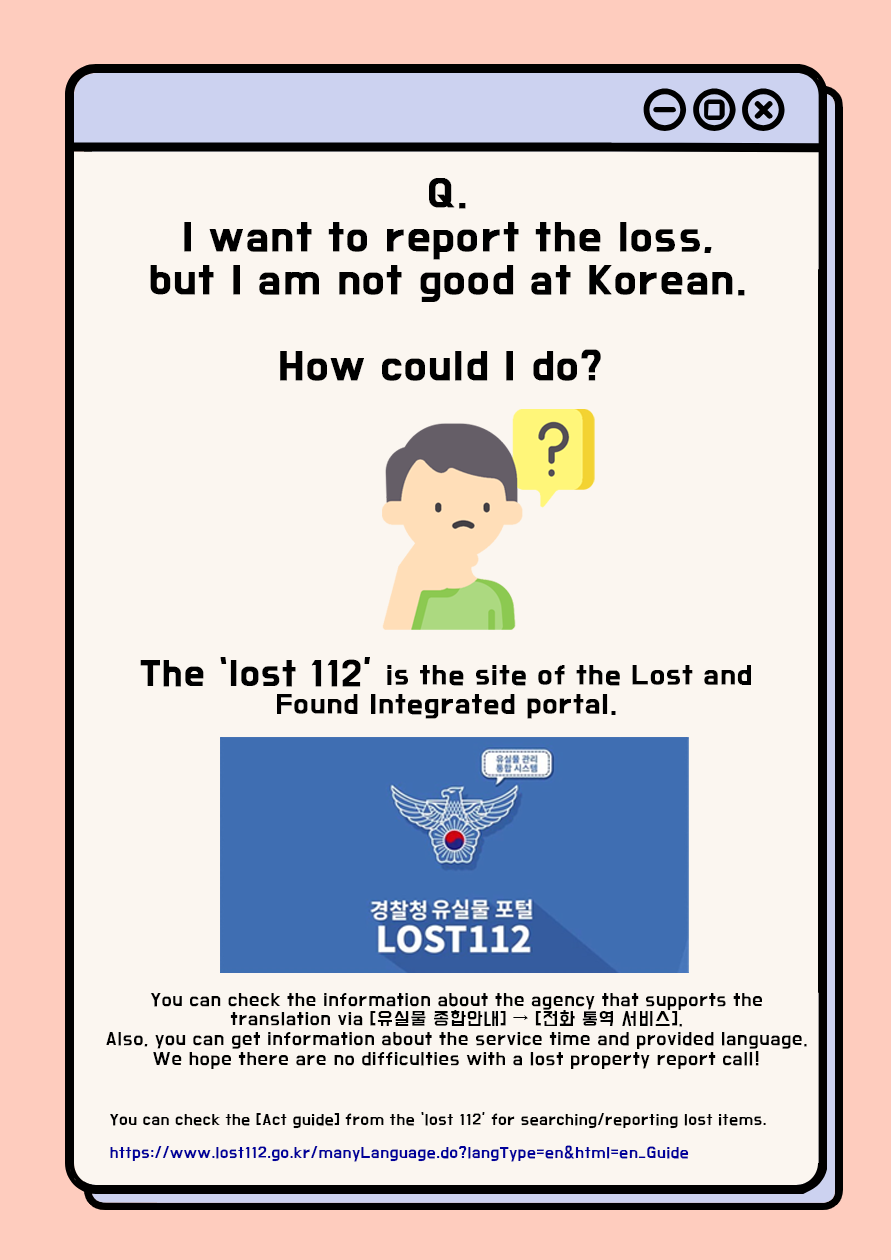 So, these are our simple, yet groovy tips on lost&found in Korea. Even though our friendly Q&A guide could rescue you in your most devastating situations, but always remember – Beware of your important belongings!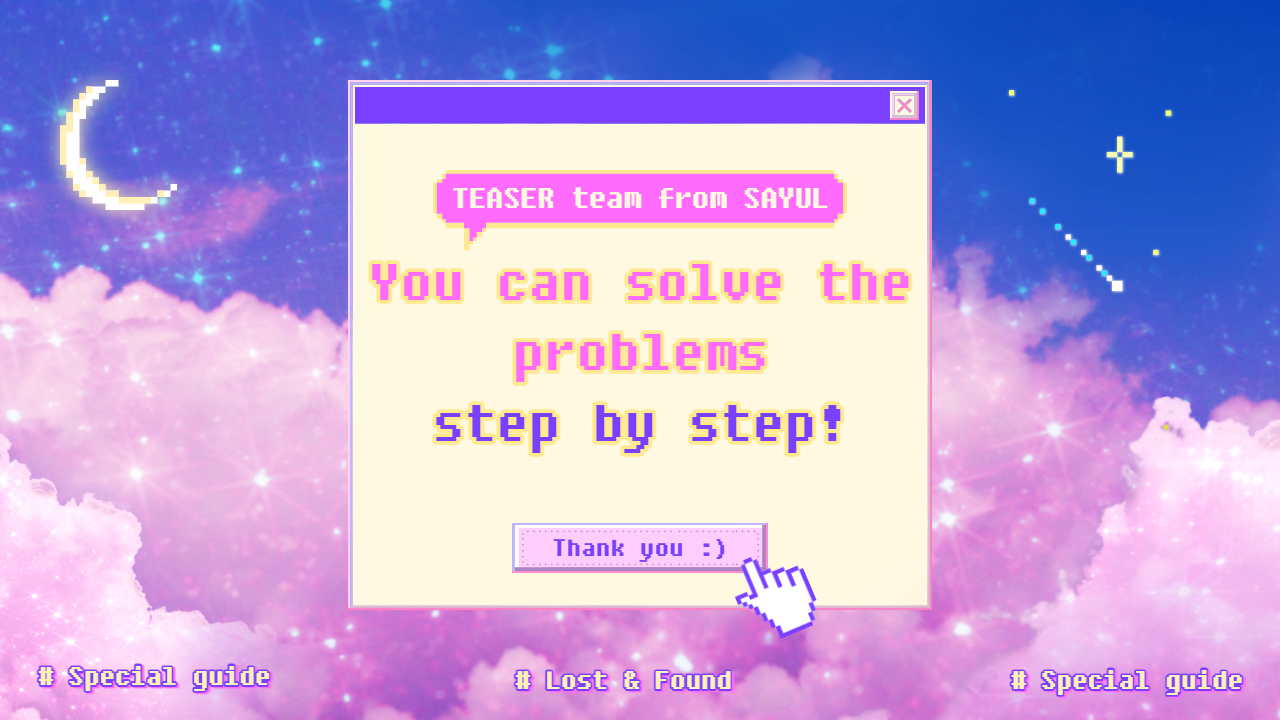 #Credit
https://www.flaticon.com/free-icon/passport_776525?term=passport&related_id=776525
https://www.flaticon.com/free-icon/smartphone_3437364?term=mobile%20app&page=1&position=11&page=1&position=11&related_id=3437364&origin=search
https://www.flaticon.com/kr/free-icon/subway_1167996?term=%EC%A7%80%ED%95%98%EC%B2%A0&page=1&position=53&page=1&position=53&related_id=1167996&origin=search
https://www.flaticon.com/free-icon/one_3522781?term=1&page=1&position=12&page=1&position=12&related_id=3522781&origin=search
https://www.flaticon.com/free-icon/two_3522801?related_id=3522801
https://www.flaticon.com/free-icon/three_3522827?related_id=3522827
https://www.flaticon.com/free-icon/taxi-stop_3068731?term=taxi%20stop&page=1&position=55&page=1&position=55&related_id=3068731&origin=search
https://www.flaticon.com/free-icon/up_3798320?term=1&related_id=3798320
https://www.flaticon.com/free-icon/peace_3798312?related_id=3798312
https://www.flaticon.com/free-icon/three_3798325
https://www.flaticon.com/free-icon/question_2353677?term=question&related_id=2353677
https://www.lost112.go.kr/video.do?menuId=pr_1&menuNm=%ED%99%8D%EB%B3%B4%EC%98%81%EC%83%81