<ZEROPAY IN KOREA>
Hello everyone this is 'Ninano' the Team Sinchon 5!
Today we would like to share some tips for saving your pennies when buying products in Korea.
Did you know that Koreans not only use cash and credit cards but also other paying methods called 'ZEROPAY' and 'Local Currency linked to ZEROPAY?
For those who might not be familiar with it, we will help you understand what 'ZEROPAY' is, the usage of it, and also about the 'ZEROPAY linked Local Currency'.
Learn how to live economically in Korea by knowing these two ways of reducing the extra commission fees!
Now, let's get started!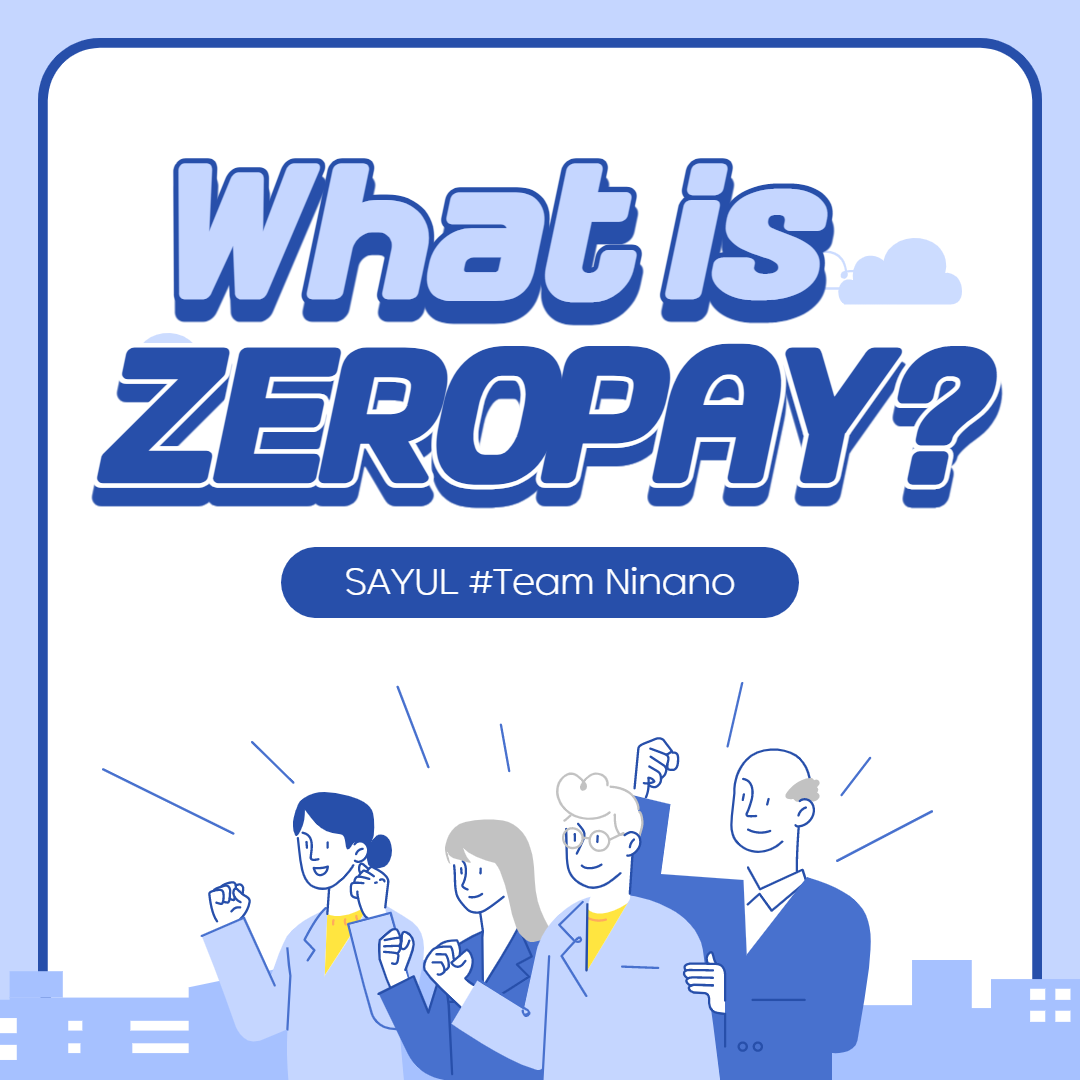 Q1: What is the 'ZEROPAY'?
A: ZEROPAY is an easy payment platform created with the cooperation of Seoul City, the government, and financial institutions. The purpose is to reduce the burden of commission fees for Small Enterprises in Korea and to allow consumers to make payments easily with QR codes without wallets. Also, ZEROPAY offers a variety of benefits, including income reduction and Seoul public facility fee discounts. In particular, the number of users of ZEROPAY is increasing as Seoul provides various subsidies via ZEROPAY.
You might think that ZEROPAY seems to be only available on affiliated stores in Seoul, but in fact, ZEROPAY has 800,000 member stores nationwide, including all the franchise convenience stores. ZEROPAY, a service that can be easily accessed while living in Korea, is also available from 38 banks and other easy payment platforms.
Q2: How can I use 'ZEROPAY'?

A: To use ZEROPAY, you must go through three simple steps. First of all, you must install the easy-payment app by downloading it from Google Play Store/ App Store. After successfully installing the app, please sign up for both the easy payment app and zero-pay. The order varies depending on the easy payment app you've chosen, but in most cases, you need to agree to the terms of membership registration, set a transaction approval number, biometric authentication, and register a withdrawal account.
If you've completed the app installment and signed up for ZEROPAY/ easy-payment app, you are ready to make payments!
The most common payment method is to scan the QR code attached to the affiliated store by using your easy payment app. You can also scan QR codes that appear on the payment process screen or load QR codes generated in the user's app so that they can be scanned by the store!
By following these three steps, you will be able to make efficient use of ZEROPAY for your payments and save commission fees!
Q3: What is the 'ZEROPAY linked Local Currency?'
A: Now, let's take a look at what the 'ZEROPAY Linked Local Currency' is!
The first type of local currency to introduce is the 'Seoul Sarang Gift Certificate (서울사랑상품권)' which helps to invigorate the economy.
The 'Seoul Sarang Gift Certificate', issued to each autonomous community in Seoul, provides support to small enterprises facing difficulties and is a new value coin for developing the local economy and promoting the welfare of citizens. Wide usage of the Seoul Sarang Gift Certificate-available at most ZEROPAY member stores in Seoul, revitalizes local and alley business areas, encourages consumption, and creates a virtuous cycle in which money flows throughout the region.
There are some practical benefits of using it. You can receive a 30% income reduction in the first year-end tax settlement, you can use the gift function, and you can get a 10% discount on holiday special sales or Local Currency first launch commemoration day sales.
Another type of local currency to introduce is 'On-Nuri Gift Certificate (온누리 상품권)'. It can only be used in traditional markets since it is published to protect small-market owners and increase product sales. It is not only good for the traditional market economy but also provides incentives to the consumers.
First of all, you can easily buy On-nuri mobile gift certificates with a 10% discount within the monthly purchase limit of 500,000 won. Also, a 40% income deduction will be applied to the total payment amount made by the certificate.
Positive effects can be made by widely using the On-Nuri mobile gift certificates through ZEROPAY, such as increasing sales in the traditional market and solving the problem of illegal distribution of gift certificates.
ZEROPAY plays a vital role as the first step of forming a good consuming pattern.
With around 800,000 member stores across the country, ZEROPAY provides convenience to consumers and alleviates the burden of commission fees on small businesses.
Since people can easily access ZEROPAY by taking the simple steps of installing and registering via a payment app, it is gaining popularity among various consumers.
However, since ZEROPAY is only available at member stores, you must check whether the store you are planning to use ZEROPAY is the affiliated member store.
If the store has a sticker for member stores attached to it or has a QR code equipped, you can freely use the ZEROPAY service.
Also, you can easily find member stores by looking 'ZEROPAY' or 'ZEROPAY member stores' up on the internet and NAVER maps.
Save money with ZEROPAY, which allows convenient payment and provides various benefits!