새 카테고리INFORMATION ABOUT SCREENING CENTERS IN KOREA
INFORMATION ABOUT SCREENING CENTERS IN KOREA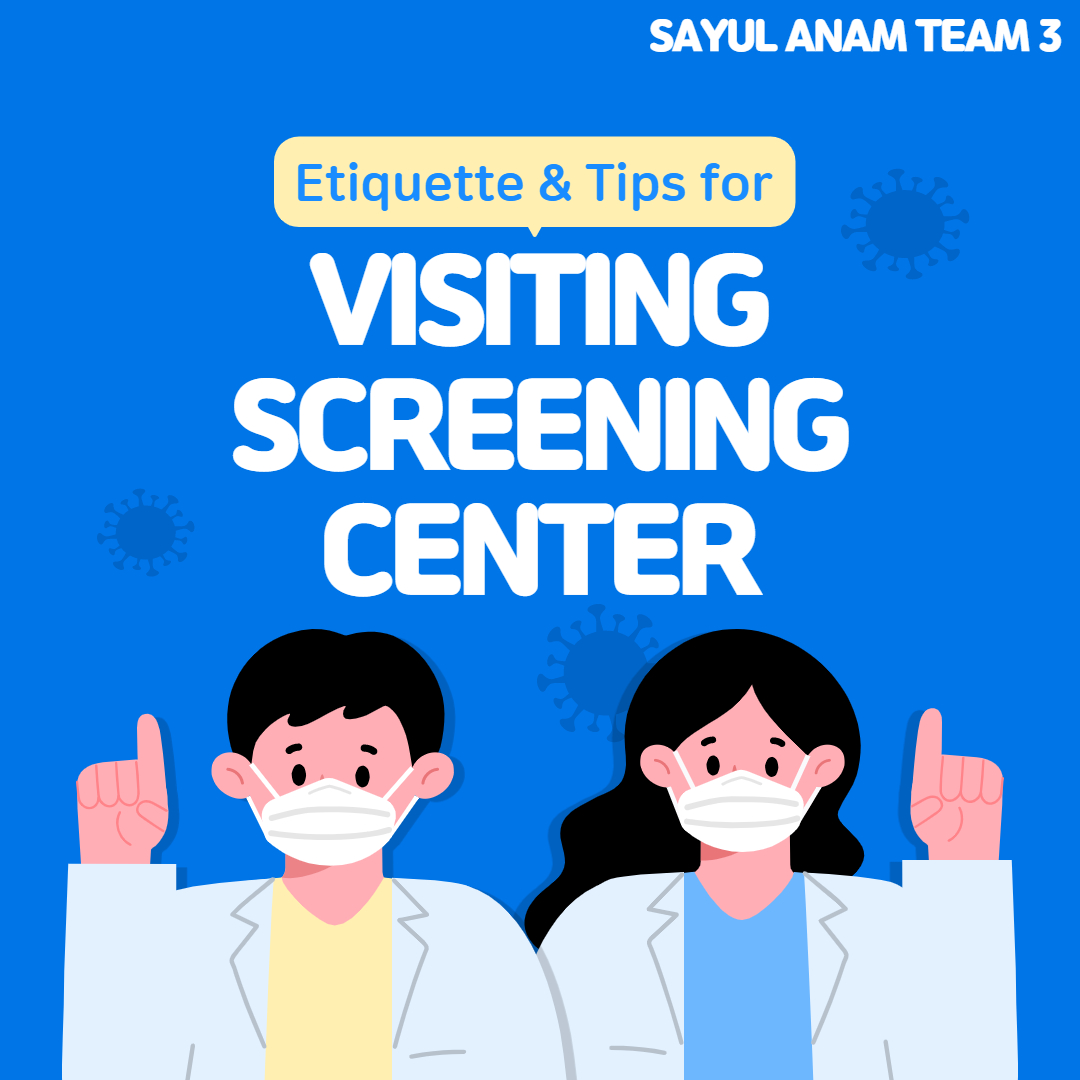 Q. What is the etiquette for using the screening center?
A. Before visiting the screening center, it is important to call 1339. Call 1339 to ask and check about where to go, how much it will cost, and what to prepare. It is a foremost thing to do.
It is also important to do self-isolation before receiving the result. Avoid using public transportation after the test, rather, it is better to go on foot or individually. Of course, wearing the mask is the necessity.
Q. In what order is the inspection conducted?
Step 1. When you enter the screening center, you should sterilize your hands and wear plastic gloves and staff members will help you complete the registration process. They may ask you to complete a paper registration while you are waiting for your test.
Step 2. You should complete the Epidemiological survey report.
Step 3. Submit the questionnaire and stand by the line.
Step 4. After staff members have registered and screened you, a nurse will complete the nose and throat swab by inserting the sterile swab into the back of your nose and throat, then putting it into a sterile container.
Step 5. Throw away the plastic gloves you wore. Then you can go home and you should wait for the test result. While waiting for your test results, you need to self-isolate. While self-isolating, monitor yourself daily for development of symptoms such as fever, cough, or shortness of breath.
Step 6. The next morning, you will receive the message about the result whether positive or negative.
Q . What is self-isolation rules and how to respond to positive/negative results?
<Self-isolation rules>
1) Do not go outside of the quarantine area to prevent the spread of infection.
2) Living alone in an independent space
3) If it is inevitable to go out, such as medical treatment, contact the relevant health center first.
4) Avoid contact with family members or people living with you
5) Use personal items (personal towels, utensils, mobile phones, etc.)
6) Keep health rules
7) Mandatory the installation of 'Self-isolation and safety protection app' ('자가격리자 안전보호앱')
<How to respond to positive/negative results>
- After the examination at the screening center, you should self-isolate before receive the result.
- If you are tested positive, you should immediately receive the treatment and follow the instruction.
- If you are tested negative, self-isolation should be given to those in close contact, and those in indirect contact should wear a mask and be careful.