새 카테고리SIMPLE WAYS OF ALIEN REGISTRATION CARDS ISSUANCE
Simple Ways of Alien Registration Cards Issuance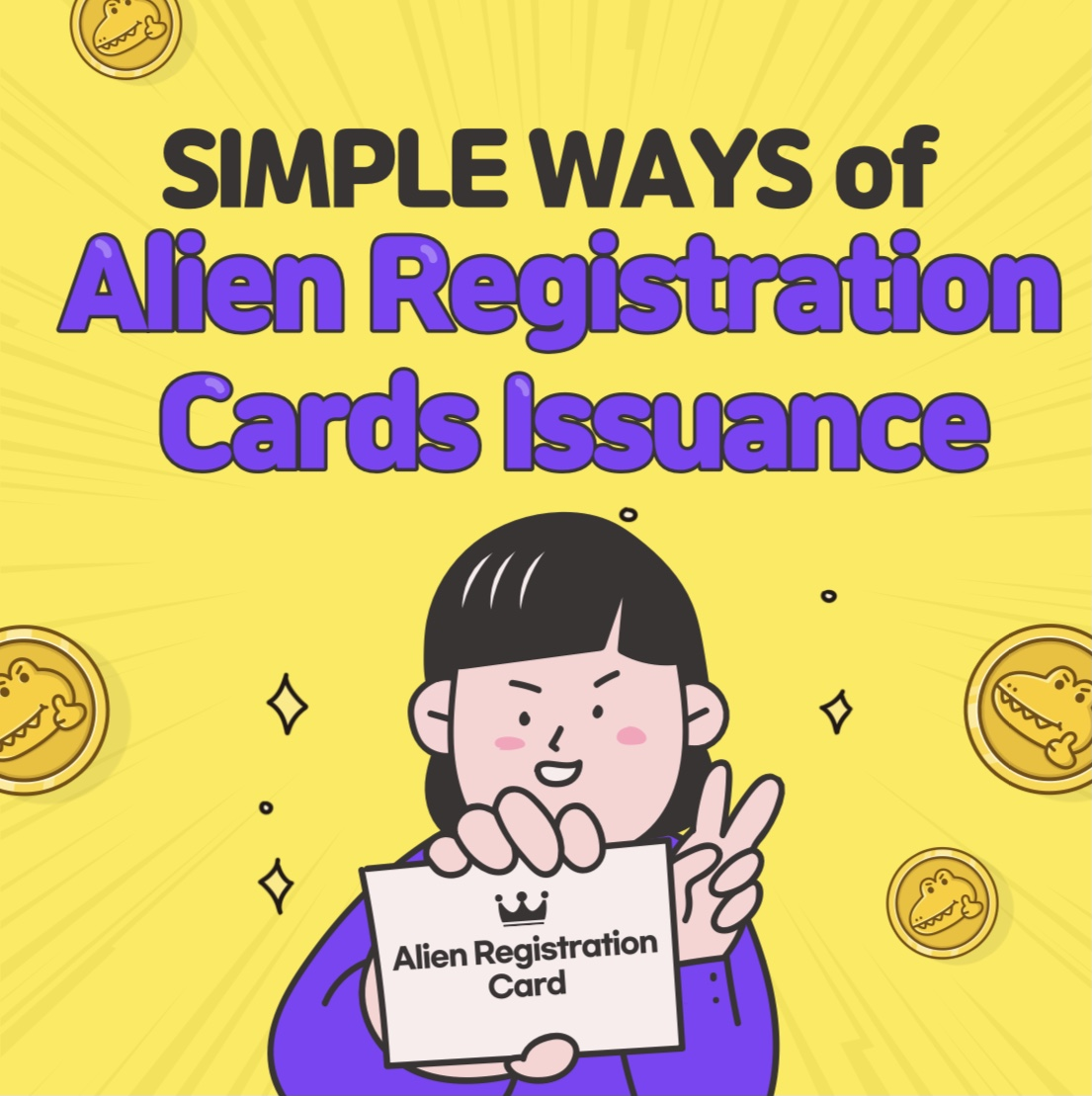 Q. How does the overall process of issuing alien registration card work and where can it be used?
To request and re-issue an alien registration card, you should make a reservation on an online homepage of the Immigration Office(Hi Korea) before a visit. To request registration, print out the filing receipt and visit the respective submission-window of the institution in charge. It takes approximately 3 weeks from the day of the request. Upon alien registration, the chief of Immigration / Foreign office grants the alien registration number and card to the foreigner.
Q. Where can I be issued with the certificate?
You can directly be issued by visiting the immigration office or foreign office(bureau, branch) or can have it delivered to your home via parcel service(payment should be made in advance).
Q. Are there any regulations regarding issuing?
Foreigners who enter and stay in Republic of Korea over 90 days must register as a foreigner within 90 days. If you are over the international age of 17, you must 'always' carry the alien registration card or passport, foreigner entry permit. Also, while on official business, you must accede to a request for presentation of the card, and in case of violation, you can be charged a 1,000,000\ fine.
Q. What are the necessary documents and guidelines while issuing?
Commonly required documents are [passport, 1x color photo(3.5cm 4.5cm), 30,000\ of commission, documents evidencing the applicant's place of stay, request form]. For commission, preparation of cash is necessary and the exemption applies to cases of Argentinian whose age is below 14 and corporate investment(class number D-8), but additional commission might be charged upon handling other civil affairs. Request forms are provided in the immigration office, but printing out and completing the form in advance is more convenient. Documents evidencing the applicant's place of stay include rental contract and confirmation of accommodation and documents differ in accordance with the status of stay, so inquiry via 1345(immigration contact center).
Q. I want to know how to write the request form!
Request form can be completed either in advance by downloading in hikorea.com and printing out, or, as it is also prepared in the Immigration Office, by visiting in person. Format is on 'www.hikorea.go.kr > Immigration/Stay Guide > Foreigners' Stay > Foreign Resident Registration > Documents for Foreign Resident Registration.' There are additional documents required depending on the status of stay, and are different so it is best to inquire to 1345 via phone call.
Q. How can I get my card re-issued?
Re-issuing must be requested within 14 days upon one of the following circumstances: ① loss of the card ② lack of spaces for necessary indications ③ change of alien registration factors ④ approval on altering the status of stay ⑤ damage resulting in unavailability of card usage.
For re-issuing, passport, request form, 1x color photo(3.5cm 4.5cm), formerly used card(in case of ②, ⑤) and 30,000\ of commission.
Same as the issuance deneral process of the alien registration card, making a reservation for visit and completing the request form can be done in www.hikorea.go.kr.
Q. I want to know how to report alterations of alien registration factors!
Foreign students must report within 15 days upon the alteration of following factors: ①name/sex/date of birth/date of expiry ② passport number/date of issue/date of expiry ③ affiliated institution or organization ④ admission status
Reporting alteration can be done either by foreigners themselves or a legal representative with the preparation of necessary documents(passport, alien registration card and notification for changes in foreign registration factors) in the Immigration Office.