새 카테고리EMPLOYMENT IN KOREA! - BASIC BUT ESSENTIAL INFORMATION
Employment in Korea! – Basic but Essential Information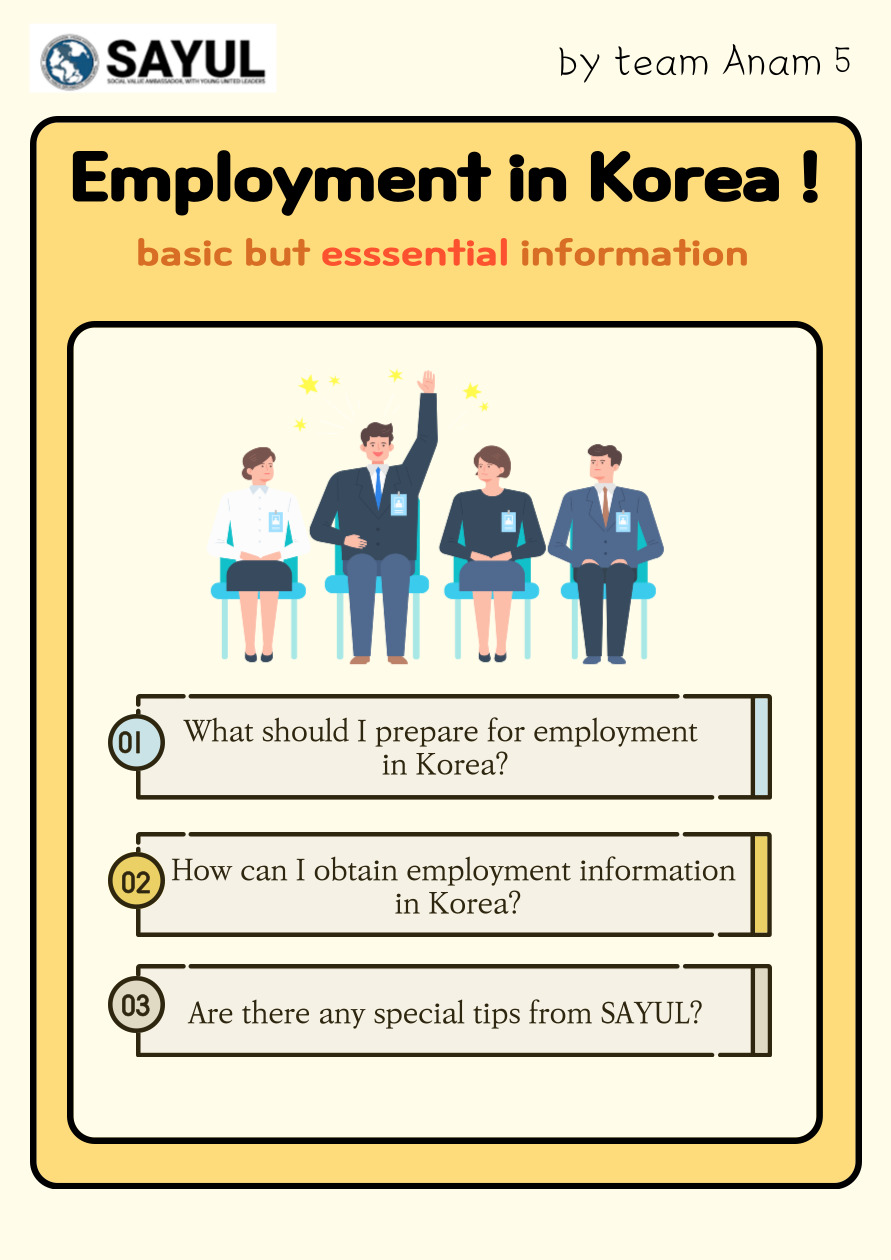 1. What should I prepare for employment in Korea?
- Visa requirements
Check whether or not you can work in Korea based on the type of visa issued for the purpose of entry
unrestricted visa for employment

Restricted visa for employment

Non-workable visa

F-2 (Long-term domestic stay)

Short-term employment (C-4)

All A and B type visas

F-5 (permanent resident) etc.

Job hunting (D-10) etc.

Visa of C type excluding C-4 and D type excluding D-10, etc.

※ To check your accurate visa status, please contact Hi Korea (www.hikorea.go.kr, 1345).
- Use your academic connections wisely
There can be opportunity to seek or recruit for a job by offers from professors or academic meetings from your university.
-Be well aware of the legal system. ex) employments and labor laws
▲ Confirmation of minimum wage and weekly leave allowance
△ The following should be written in a contract or notified to the workers
- Minimum wage amount
-wages not included in minimum wage
-scope of excluded worker
- the effective date of the start of minimum wage
- Pay attention to the job information you can get from your university
▲ Job information sessions for international students, school website notice board etc.
2. How can I obtain employment information in Korea?
(1)Internet sites
- StudyinKorea / Available in 9 languages including English
: It is an official portal operated by the Korean government which provides job information, study abroad counseling, and recruitment expositions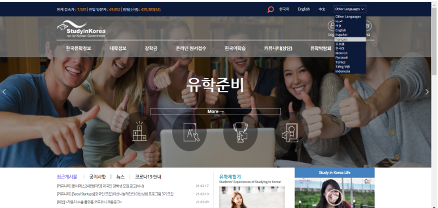 ( www.studyinkorea.go.kr)
- Seoul Global Center(서울글로벌센터) / Available in English and Chinese
: Operated by Seoul Metropolitan Government to provide expositions, job support, and employment information for foreigners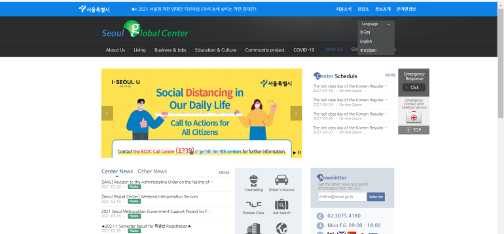 (global.seoul.go.kr)
- WorkNet(워크넷) / Not available in other languages
: A website operated by the Ministry of Employment and Labor that provides not only employment information but also other information such as career paths and job training all in one place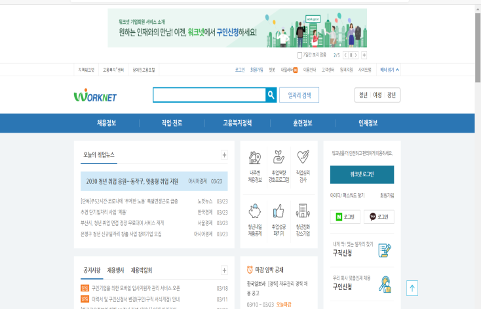 (www.work.go.kr)
- Employment Welfare Plus Center(고용복지플러스센터) / Not available in other languages
: You can access the website of the Employment and Welfare Plus Center near by your residence.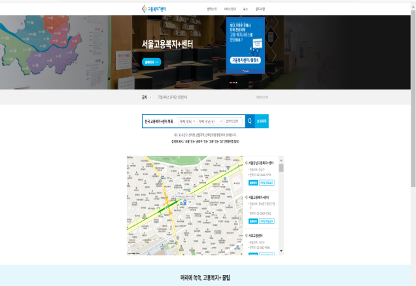 (www.workplus.go.kr)
(2) Visiting organizations directly
: If you go to the nearest 'employment center'(고용 센터) or 'foreign human resources support center'(외국인력지원센터), you can get information on employment for foreigners
- Regional Employment Centers
The agencies for employment arrangement run by the government for free that provide a job information that suits you or match you to companies where you want to work.
- Foreign Human Resources Support Center
: Operated by private organizations for foreign workers who come to Korea for the purpose of employment
3. Are there any special tips from SAYUL?
Use other Employment Sites
The following sites are the ones that Korean students frequently use when they look for jobs. If you are fluent in Korean, don't miss these sites too!
- The Work Korea (workkorea.co.kr)
- Job Korea(잡코리아) (www.jobkorea.co.kr)
-Superookie( 슈퍼루키) (www.superookie.com)